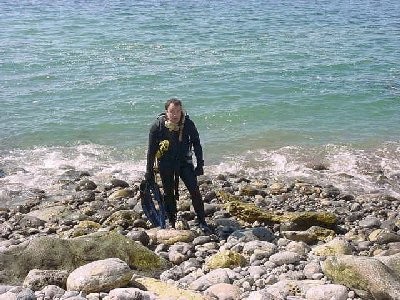 The name "Psycho Solo Diver" originated out of the need for a nickname in the diving community.
To make a long story short, I was solo diving for a student's lost weight belt in 15 feet of water and another student called me "psycho" for "solo diving."
For circumstances that I don't want to get in to, I made the nickname stick as the ones that were chosen by others were not as flattering.
From before my first dive, my friend and original instructor Ed told me to keep a record of my dives – where, when, conditions, temperature and air consumption for future reference.
I wish I had followed his advice from the very beginning.
After diving for four months and probably having 20 or so dives under my belt, I opened up a Journal Book and started to record my dives.
After over five years of diving in the Southern California area, I had four solid volumes of narration and pictures of the dives I've made, what I've seen, the people who I've met and the mistakes that I, and others, have made.
Having no audience to entertain, educate and enlighten, I transcribed all the entries and scanned and copied all the photographs to electronic format.
Care has been taken to preserve the privacy of those who I have met through the years.
No last names are used and, in certain circumstances, no pictures or real names are used at all.
Speaking of that…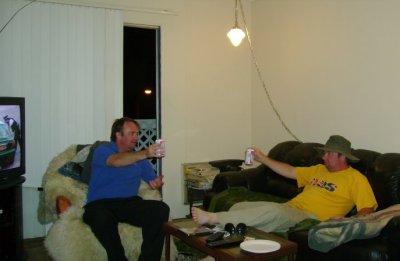 Some people confuse me with my twin cousin, who is the technical administrator to this site.
So, if you think you recognize anybody on this site, think twice.
It may not be them!