I think I'm back online, at least for now, and should be making prompter posts; I just spent the last day turning four old broken PCs into one old working one.
With a day off with no pay, compliments of the stagnant crapola economy, I decided to head down to White Point for a long overdue dive there.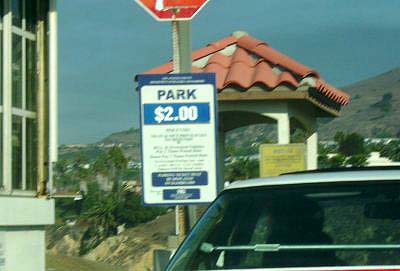 The trick to parking on the weekdays is to get there before 9 AM; after that, it shoots to $7.
TwinDuct and Debriefer Paul met me, along with a sort of new face – "Kevin."
After TwinDuct discovered problems with the threading on his tank, Kevin saved our SCUBA dive by loaning him a tank.
Thanks Kevin!
Logged Dive #350 – White Point
San Pedro, CA
Dove With TwinDuct & Kevin
In With: 3000 psi
Out With: 500 psi
Max depth: 42 feet
Waves: Calm with a few sporadic heavy swells
Visibility: 10 to 15 feet, really silty is some areas
Water Temperature: 70 degrees on the surface, 60 at depth
Total Bottom Time: About 45 minutes
We entered off of a small rocky cul de sac – I think that's what's left of the old Japanese bathhouse.
We submerged in 20 feet of water and headed South; there are underwater hot springs here, but I've never been able to find them.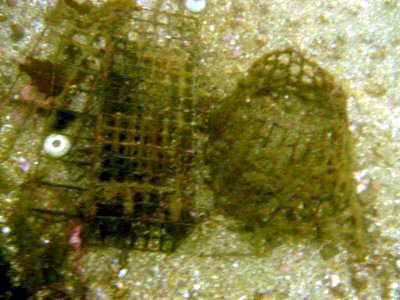 What's left of an old commercial lobster trap.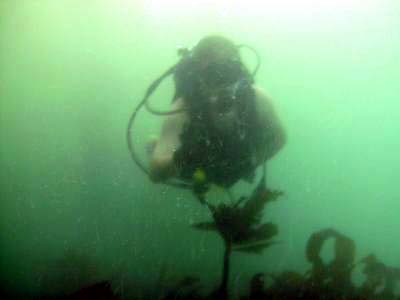 TwinDuct follows.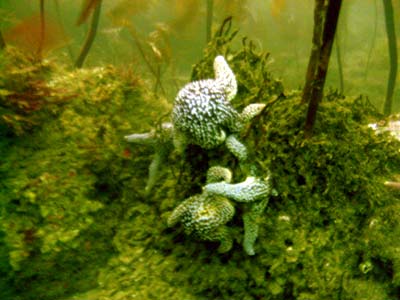 A starfish orgy.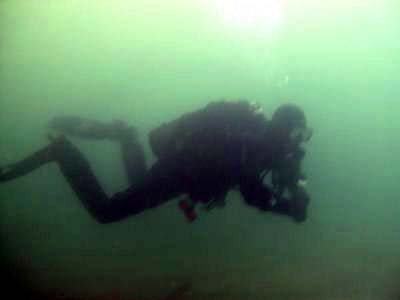 Kevin stayed with us almost until the end, before he went off solo to look for shells.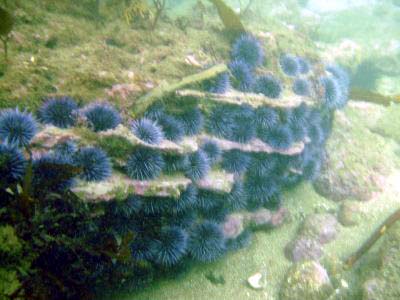 An underwater Uni store – shelves of sea urchins.
White Point is strange in that some reefs are 40 feet deep, but if you try and swim over them, sometimes you reach the surface.
We exited with no problems.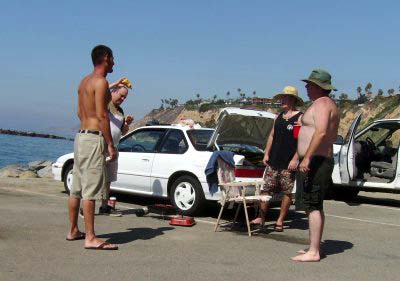 We fired up the ghetto grill and debriefed with hot dogs and the King Of Beers.
With lobster season fast approaching, I'm a little concerned… where are the lobsters?
You can view the exciting on scene video that Professional Debriefer Paul took…
To view this video on YouTube, click here.