As my three readers may know, my diving vacation has been chosen and the destination is Albania.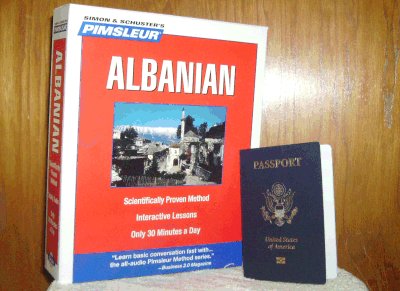 I received my passport and my "Essential Albanian" course last week.
Talk is cheap, and after all the talk that I've done, I will look like a real dick if I can't make this happen, so I have decided to add to my revenue stream.
Selling blood to go on lobsters boats is one thing, but I need a minimum of US $5,000 (Current value) for my Albania trip.
With Gold at $1,800 an ounce and a volunteer who has never been prospecting, but "would like to try it," I headed up to the East Fork of the San Gabriel River to find a few ounces.
We hiked two miles up river, from the parking lot.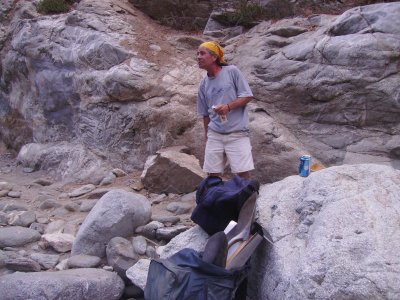 Brian With A "T" is used to manual labor and would fit in perfectly with pulling Gold out of here.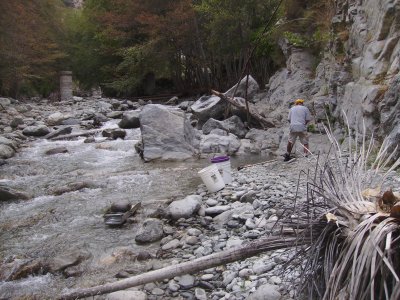 We set up the sluice around a few nice digging spots.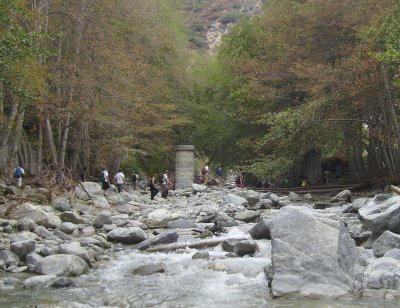 The Bungee America train passed by to the Bridge To Nowhere – I had flash backs from when I went.
So, this is how it should go – find a spot where the water slows, like behind a rock or in an eddy, dig, classify, run through a sluice, pan for Gold and sell the flour, dust, pickers and nuggets that you find.
Well, that's what the fucking infomercial told me, at least.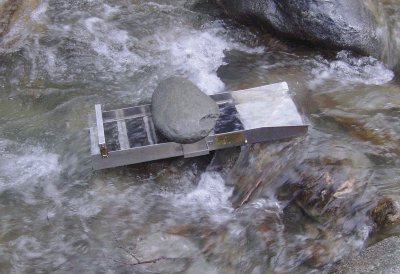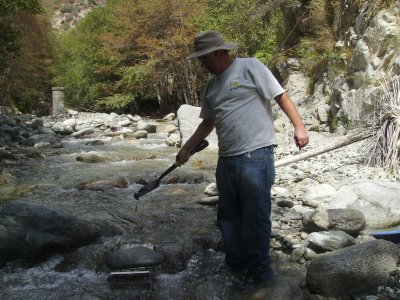 Brian With A "T" dug, I classified and ran the sluice – mostly.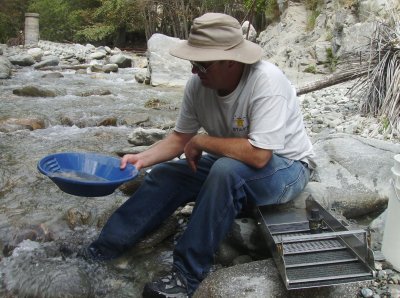 I know how to pan – I learned at Knott's Berry Farm.
We dug in four spots and actually found Gold – microscopic Gold; I mean, you needed the smallest tweezers to pick this crap out of the pan.
Well, after five hours of back-breaking labor, we had not even accumulated enough flakes to pay for the gas up the mountain.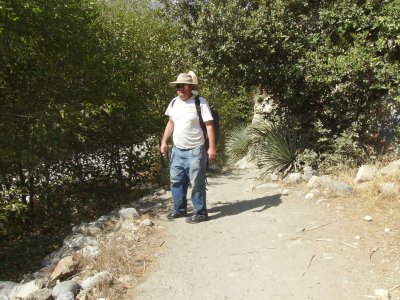 After taking this picture, and noticing how fat I am, I think that if I just quit drinking I would be able to save enough money for the Albania trip.
A few years ago, an old dieing, Japanese prospector told me the secret to cashing in on the East Fork, but I need to plan a three day, two night camping trip; that is in the works.
My only other options are doing porno films part time, counting cards in Las Vegas or cage fighting.
Stay tuned for my next attempt at financing my trip.