February sucked.
It rained extremely hard throughout the month, so I stayed dry.
However, there is lots of snow now in the mountains, so I thought it will be a great rafting season coming up.
I emailed my friend Instructor John, "Hey John, there's lots of snow up in the mountains.
"California is almost drought free; how does rafting in the spring look?"
Instructor John promptly wrote back, "The snow pack is great and the water level should make for good rafting this spring.
"However, the problem is, I moved to Florida in November and won't be around, but yes, the rafting should be good."
Wow… I don't know anybody who can take me rafting now; and the commercial rafters – if there are any still in business – suck compared to John's trips.
The commercial rafters stretch a very short trip out into a very long trip with water fights and other BS; they also tone down the trip for kids and people who are not macho.
An end of another era in my life has come…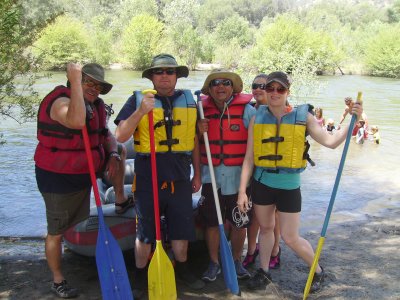 Group shot from 2010; John is on the far left.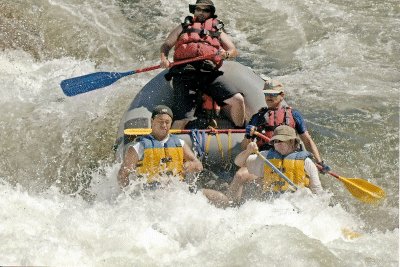 Rafting the America River in 2005.
The things I thought would be around for a long time, if not forever, can disappear without warning.
I keep telling myself to enjoy everything while it lasts.
I just looked at my tanks – all my tanks need visual inspections.
I'll have to get that taken care of before I can get back in the water, and hopefully that will be soon.
As far as what else I have been doing…
I've been helping a friend open up a Harley Davidson repair shop.
It has nothing to do with diving, but I figured I'd give him a plug.
Here's some photos from the Grand Opening of the shop on February 25, 2017: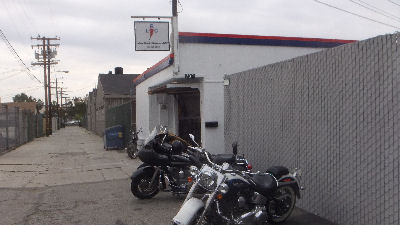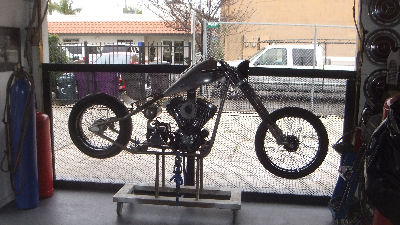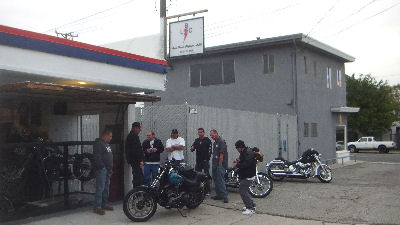 The Long Beach Choppers website can be found here: Long Beach Choppers, LLC – Harley Davidson repair and maintenance in Long Beach
Hopefully I'll be back in the water soon, until then…