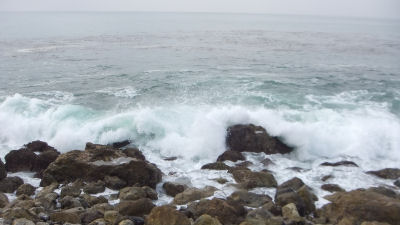 Lobster season has come and gone, and El Nino has been pounding the coast for the last couple of months.
Well, to get my diving fix, I have been catching up on the old Sea Hunt series with Lloyd Bridges…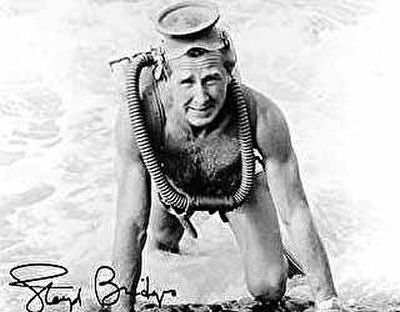 For my readers who do not have a television, Sea Hunt was an extremely popular action and adventure series about an ex-Navy Frog Man named Mike Nelson, played by Lloyd Bridges.
The production was made between 1958 to 1961 and was shot in many locations, including the Marineland of the Pacific, Catalina Island, Florida and the Bahamas.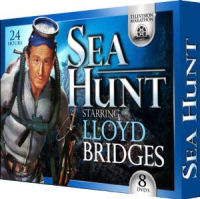 Sea Hunt was the first television series to bring SCUBA diving to the public's attention, and even though new episodes haven't been made in 55 years, through television re-runs and DVD collections, the show still remains very popular and influential.
Many divers I have met became divers because of watching Sea Hunt.
Many non-divers I have met never wanted to become divers, because of watching Sea Hunt.
To help with the plot, the show explained the science of diving – the dangers of coming up too quickly, the dangers and causes of decompression sickness, etc.
It is interesting to note, that "SCUBA diving" was referred to as "skin diving" on the show.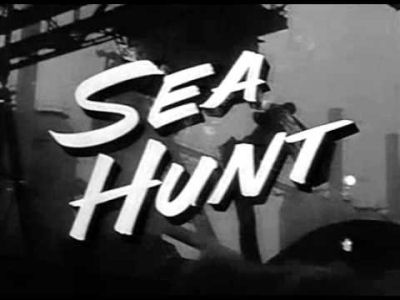 Sea Hunt was very influential in my desire to become a SCUBA diver.
However, on a lighter side, here are some things I learned about SCUBA diving growing up watching Sea Hunt.
…and no, I haven't seen every single episode, so I may be wrong on some things.
Solo Diving Is Fine And Perfectly Safe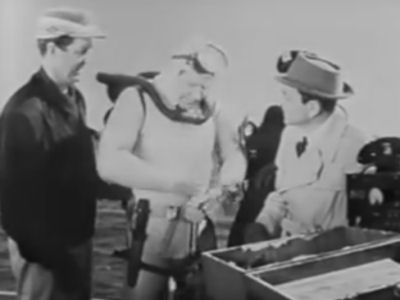 Solo diving wasn't even mentioned as a more hazardous option to buddy diving – at least that's what they teach you now.
When Mike Nelson was hired to do a job, unless he was teaching or part of a team, he just geared up and went over, leaving everyone else waiting on the boat.
He dove in open water, wrecks, caves, mines and did search and recovery alone many times.
SCUBA Divers Get The Women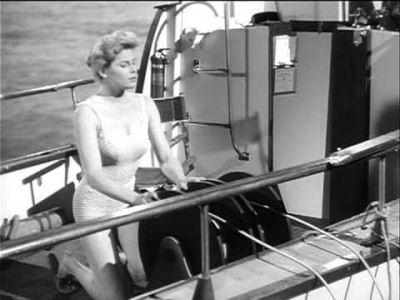 This part convinced me to become a diver.
Mike Nelson never had any problems getting women; he could take his pick, and even steal women away from their boyfriends.
SCUBA Diving Is A Means Of Transportation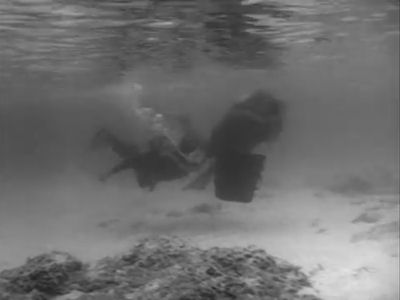 In "The Meet," Season 4, Episode 26, Mike Nelson follows a couple with a suspicious package to a remote island.
It turns out, they are teenagers who have SCUBA dove to the island from shore, and their package is their lunch.
This feat was possible because it seemed that the air tanks on the show lasted a long, long time, unless running low or out was part of the plot.
Also to note, that particular episode showed a rare look inside Mike Nelson's bachelor apartment.
Other Divers Are Spying On You, And May Jack You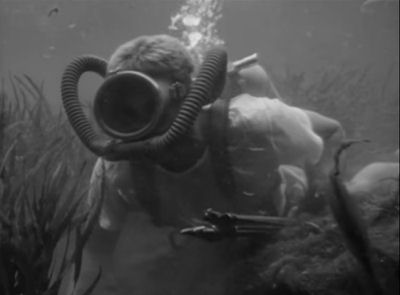 Visibility is never a concern, unless a silt out during a cave dive adds to the suspense.
Therefore, other divers can be watching your every move.
SCUBA Divers Carry Knives And Know How To Fight For Self Defense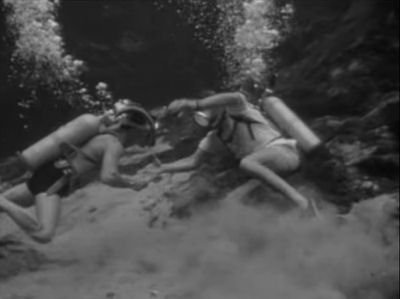 Before I learned to SCUBA dive, I never had any idea that the dive knife had any practical purpose except to fight off sharks and other divers.
I mean, the guys who are watching you, just may want to "jack your shit," as they say in the ghetto.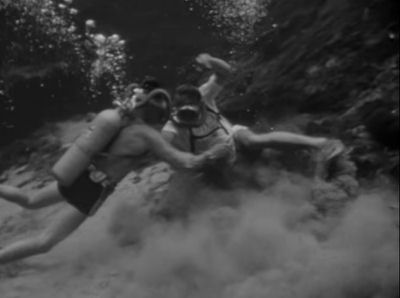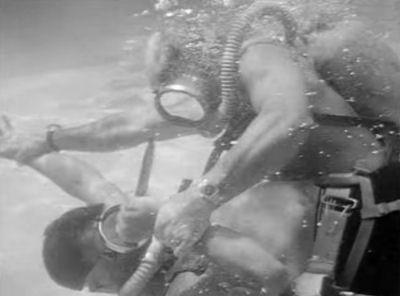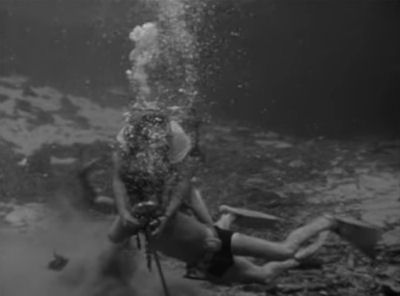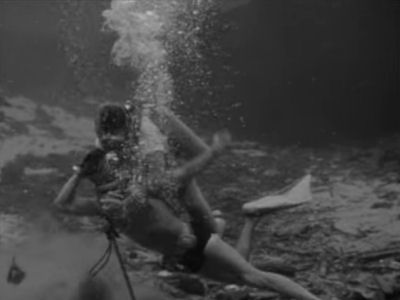 Knife skills were a must, but to be a good diver, you also had to know wresting and Jujitsu.
The More Tanks You Have, The More Macho You Are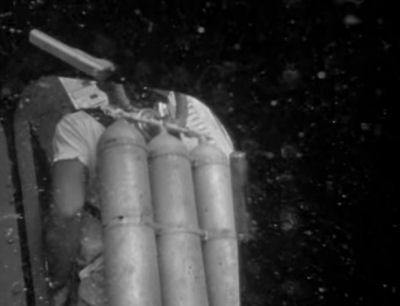 Everyone has heard of single tanks and double tanks – but in Sea Hunt, for ultra-macho dives, Mike would break out his triples!
I asked another Mike at a dive shop if the three tank set-up had any practical purpose.
He said, "It was just for looks."
Sea Hunt will always be one of my favorite shows.
It surprises me that some people under 30 don't know who Lloyd Bridges was, and then I explain, "He's the guy who played the boozing, glue sniffing and drug addicted control tower supervisor in the 1980 film, Airplane!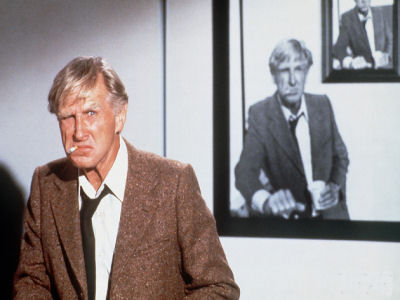 Then, they know who I'm talking about!