The Palawan Wreck, Off of The Island Diver Boat
Redondo Beach, CA
Dove with "Scott" following Juan Twenty and "Chris" from the Divevets
In With: 2900 psi
Out With: 700 psi
Max depth: 110 feet
Waves: Mild chop
Visibility: 20-30 feet
Water Temperature: 55 degrees
Total Bottom Time: 10 minutes at the wreck, 15 minutes ascending from the wreck
Same thing as before, but we planned on going toward the bow.
Mirek yelled at us and jokingly exclaimed, "I'm not doing a second dive, and I'll be here drinking all your beer."
I followed Scott, Juan and Chris down the descent line.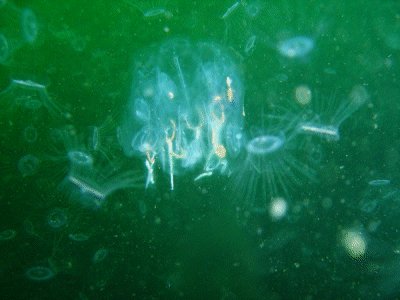 (Photo By Juan Twenty)
Juan pointed out that the layer of murk was nothing more than millions of baby jelly fish.
I really had to focus in on them!
I was the last one down to the top of the ship.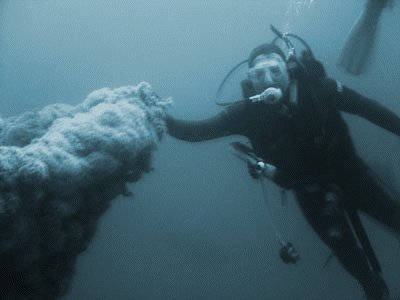 (Photo By Juan Twenty)

We followed Juan to the bow of the boat where we took a few pictures of this monumentous event.
We made it back to the line a few minutes early.
We strayed off to take a closer look at the surrounding area before starting our descent up the line.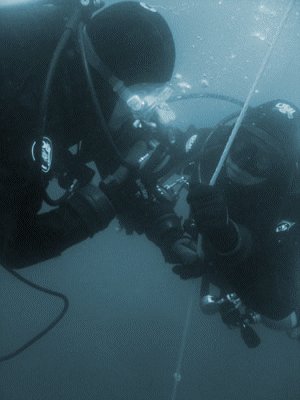 (Photo By Juan Twenty)
It was sort of crowded on the way up from others doing their safety stops.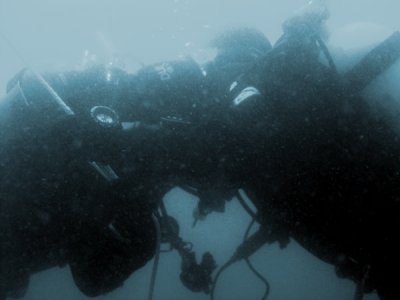 (Photo By Juan Twenty)
Some divers even practiced "Polish Buddy Breathing."
The beers flowed freely once back up on the boat.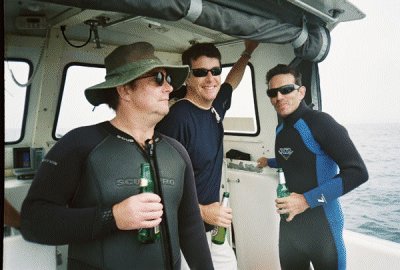 (Photo By Juan Twenty)
My Dive buddies and I drink beer to help out-gassing ( just kidding).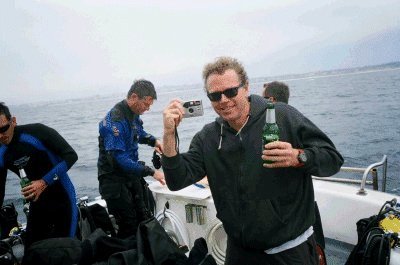 Juan Twenty takes a picture of me taking a picture of him.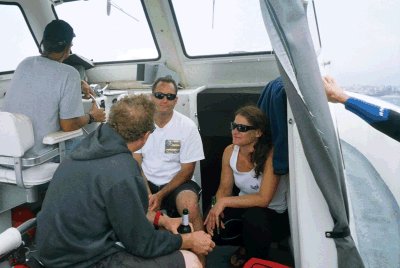 The only woman on board receives a lot of attention.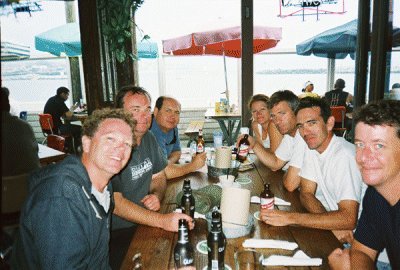 .
(Photo By Juan Twenty)
We partied in the parking lot a little while before moving to Joe's Crab Shack.
Chris, who is apparently a rich oil tycoon sprung for the lunch!
A great day of diving with top-notch people!
Comments Off

on Logged Dive #235 – The Palawan Wreck