May 22-23, 2015*
I feel the need to come up with a different title other than "Classified Mission To Iowa – Part 3."
Even though my amateurish prose to attempt to document this trip may not seem like I should be tired, but I am exhausted.
However, I am glad I have taken on this classified assignment.
So, to get back to where my last post left off…
After dropping $102 on small souvenirs at the John Wayne Museum gift shop, I hung out waiting for my entourage to finish getting monetarily raped.
This lady and the cashier were looking at a "John Wayne – American" medallion.
The clerk said, "This is the last one, they don't make them anymore and we can no longer get them."
The lady thought for a bit, "Let me go talk to my husband."
She walked away.
I asked the clerk, "How much for the medallion?"
"Forty-five dollars," she said.
"I'll take it!"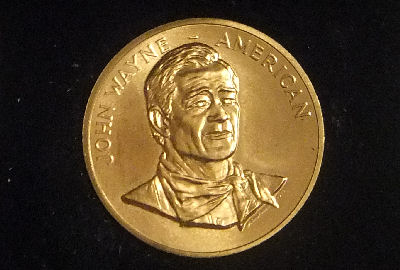 Ha! Ha! Ha! I either scored big, or fell for one of the oldest marketing gimmicks in the world.
We ended up having lunch at the North Side Cafe, in Winterset.
I had a ham and cheese sandwich, fried pickles and four Blue moon beers – they did not server Budweiser.
It was still early, so we decided to drive back to the Motel room in Des Moines for some rest before heading out to the rodeo in the evening.
Well, I am not used to driving such a powerful car – a 2015 Chevrolet Suburban.
That thing has some power to it!
I'm on the 169, minding my own business, when out of nowhere an Iowa State Trooper car appears behind me with his lights on.
OK, I guess he's going somewhere?
So, I pulled over to let him pass; he stopped right behind me.
Fuck!
The trooper gets out, notices the New York plates and tinted back windows and puts his hand on his gun as he approached our vehicle.
He approached my side, then walked around to the passenger side, where Secret Agent K was sitting.
The Trooper looked in.
"I pulled you over for speeding, I need to see your license," the Trooper said.
I handed him one of my valid California driver's licenses.
"Is this a rental car?" he asked.
"Yes."
"Do you have the rental papers?"
"Yes, at our Motel."
"Where's your Motel?"
"Des Moine."
"Well, how do I know this car isn't stolen?"
I said, "Well, you can run the plate, and it shouldn't come back as stolen."
The Trooper then told me to come back and sit in the front seat of his patrol car.
The front of his patrol car?
I have never been told to sit in the front of any patrol car in my entire life.
Well, I got out and walked over and sat in the front seat of his car; I left the door open, hoping he wouldn't smell the beer on my breath.
Mind you, I wasn't drunk, and it is not illegal to smell like beer, but I have no idea whether Iowa railroads people into DUIs like California does.
"Close the door," he said.
I closed the door.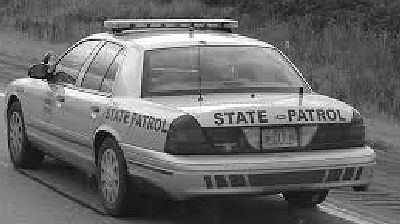 File Photo.
"Do you have any idea how fast you were going?" The Trooper asked.
"About Eighty."
"Do you know what the speed limit is?"
I was trying to breathe as little as possible as I responded, "Seventy."
"Nope, it's fifty-five on this highway."
Well, I apologized and remained silent after that – the more I said, I figured, the more fucked I would be.
I escaped the situation with a $169 ticket for driving 12 miles over the speed limit.
We went the Annual Winterset Rodeo that night: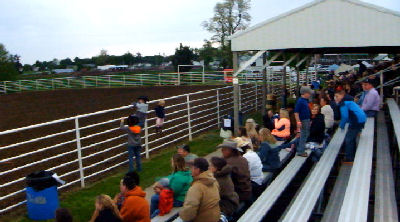 The County Fair Ground bleachers can seat at least 200 people!
The announcer told some jokes that would have been so politically incorrect in California, that they would have made headlines and law suits.
"A Texan is just a Mexican making his way to Oklahoma."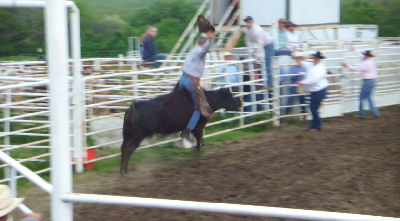 Cow riding.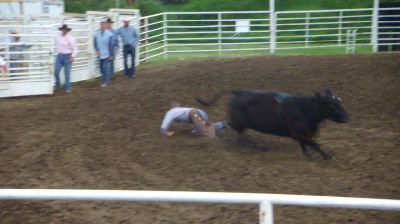 Cow falling.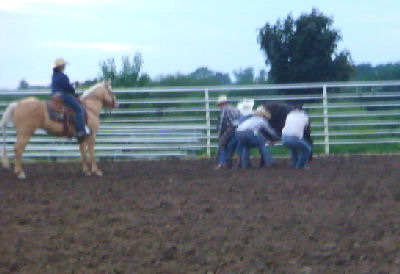 Wild cow milking.
Bronco Riding: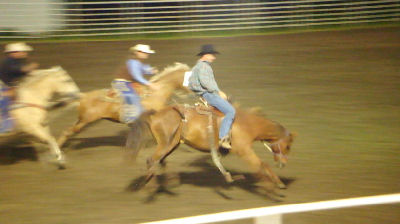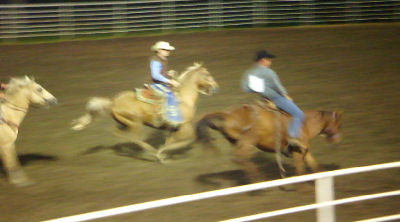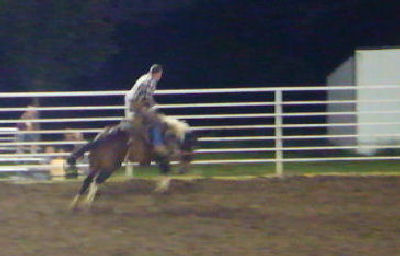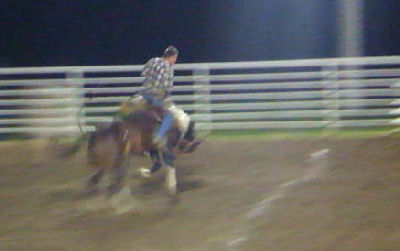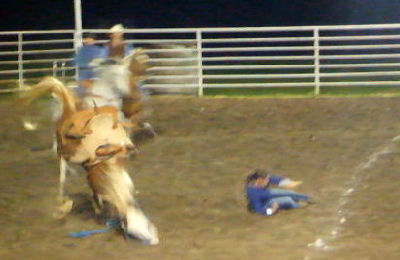 The next day (May 23, 2015) was the ribbon cutting for the John Wayne Museum.
It was the biggest event in Iowa that day.
We started the morning off with a charity pancake breakfast for the Winterset Fire Department: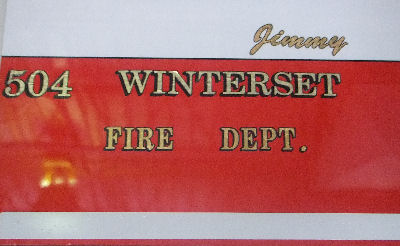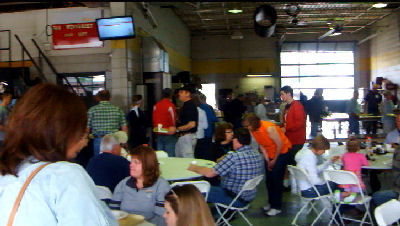 The Pancake Breakfast.
I asked the sausage lady if the sausage was vegetarian.
"No," she said.
"Great, I'll have doubles," I said.
The opening of the John Wayne museum attracted fans for as far away as West Germany and France.
There was this really hot 23 year old chick from Paris, France who I was trying to hit on – she pretended to not speak English.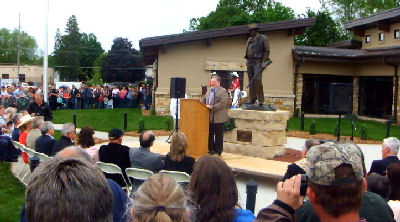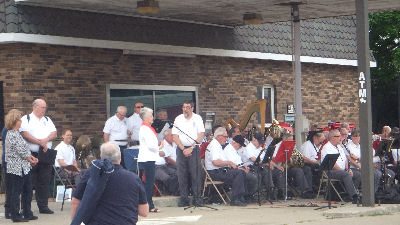 The Winterset Veterans Band.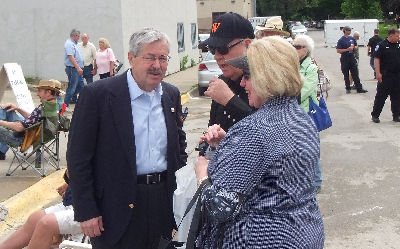 Iowa Governor Branstad showed up alone, carrying his own lawn chair.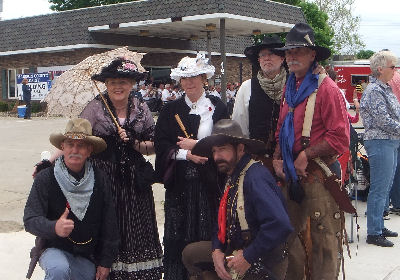 Real Cowboys.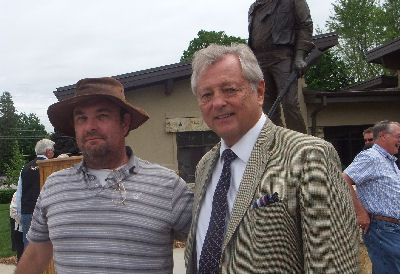 Me with Chris Mitchum.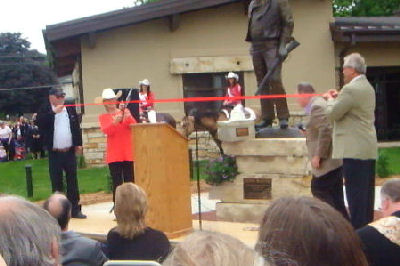 The ribbon cutting.
After the ribbon cutting, we decided to have lunch at the most dangerous looking bar we could find…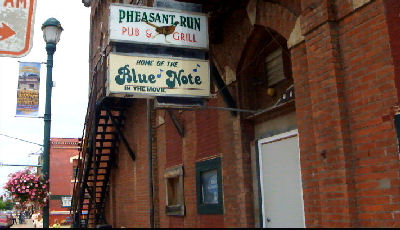 Pheasant Run Bar and Grill.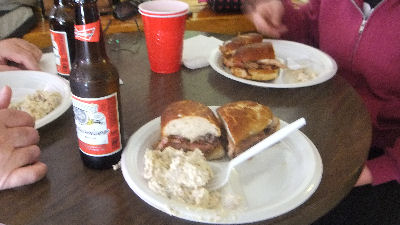 Pulled Pork, Potato salad and Budweiser.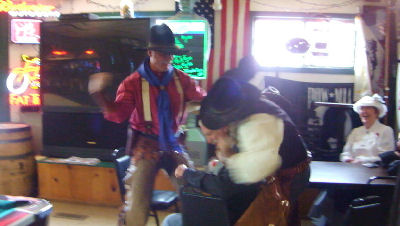 Bar fight!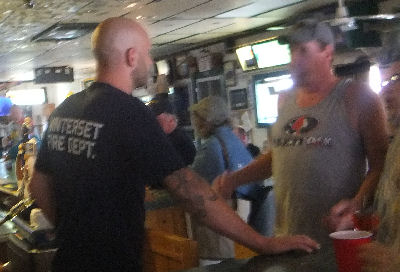 A Fireman moonlights tending bar.
After lunch, we did the "John Wayne trail."
More to come, soon!
*Post delayed due to security and other reasons.