Logged Dive #314
Old Marineland (aka Long Point, Terranea Resort), Rancho Palos Verdes, CA
Dove with the Not So New Chris
In With: 2900 psi
Out With: 1100 psi
Max depth: 43 feet
Waves: A few challenging swells at the shoreline, but pretty flat
Visibility: 10 to 15 feet at 120 reef.
Water Temperature: About 56 degrees
Total Bottom Time: About 45 minutes
I arrived at the front gate a little after 8 AM; the guard was trying to tell us to park at the gate and walk down once we geared up.
After a few well placed phone calls, we were allowed though the gate; we've been going through this crap every weekend with a different guard each time.
Nick and sort of new diver Jill actually showed up to not only debrief, but to join in the diving as well.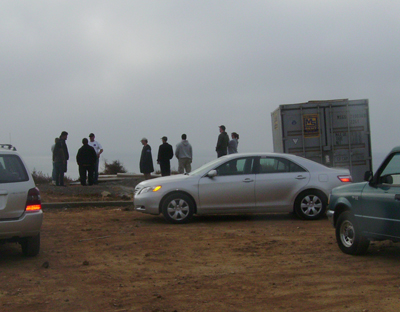 The divers discuss their strategy and listen to Reverend Al's briefing.
A few new faces joined us, among them was John who just got back from a tour in Iraq.
I sort of tripped on entry, but was able to put my fins on quite quickly – again, I love my spring loaded fin straps!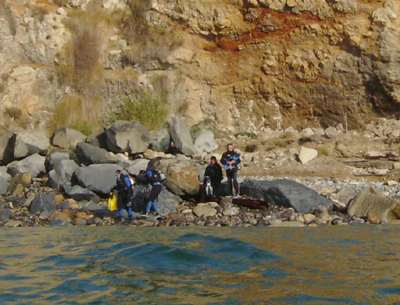 Nick and Jill prepare for their macho rock entry.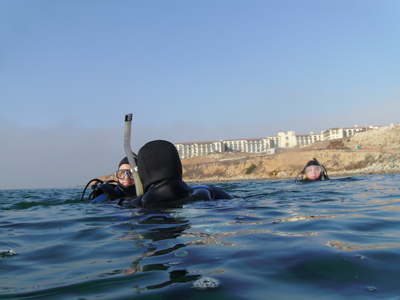 Everyone made it in without incident; we swam to the edge of the cove, divided into buddy pairs and agreed to do our best to follow Reverend Al.
We submerged…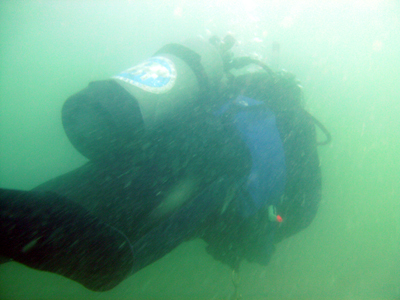 …and followed Reverend Al; vis sort of sucked until we got towards the reef.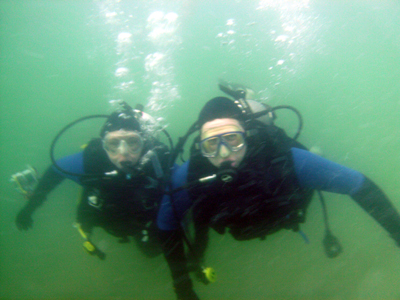 This is what Jill and Nick look like underwater.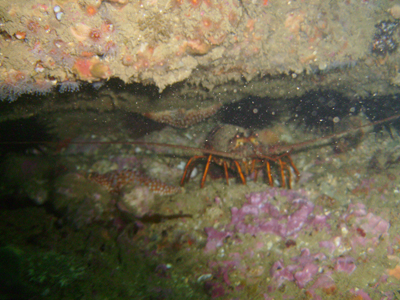 A lobster has been spotted!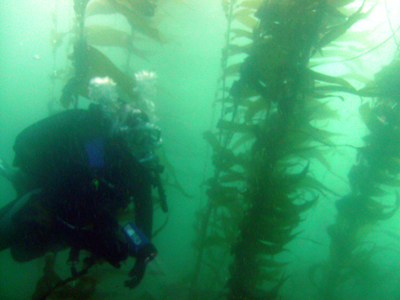 The reef was pretty clear, visibility wise, but the kelp is back in full bloom, making the dive seem really dark.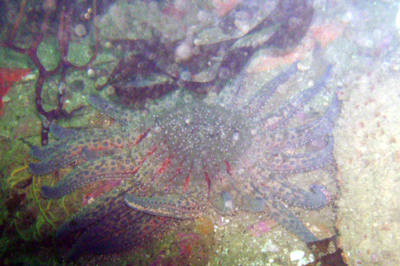 A sunstar.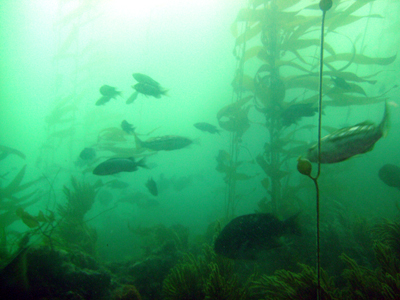 Fish are abundant at the 120 reef.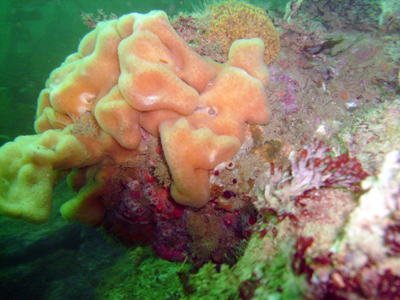 A colorful sea blob.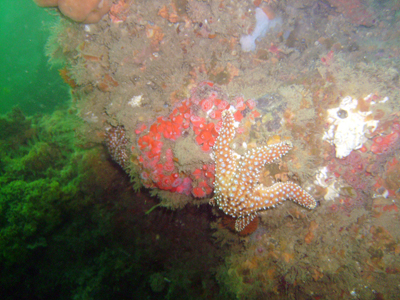 A starfish against a reef.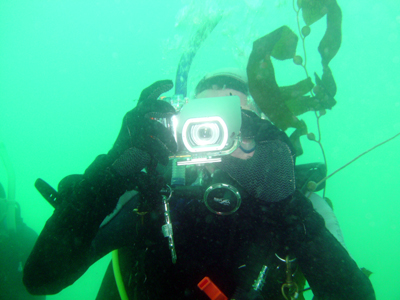 Chris takes a picture of me, taking a picture of him.
We lost Nick and Jill after a while, then lost Al and his buddy, then found Nick and Jill again, lost them, and found Al again.
Coming ashore, I took my fins off a little too soon and was swept back out by a rouge swell that also knocked one of the divers down; Al helped the diver.
Putting my fins back on, I swam back and made an uneventful exit.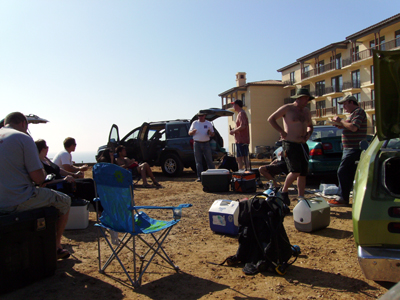 With the diving over, the debriefing starts.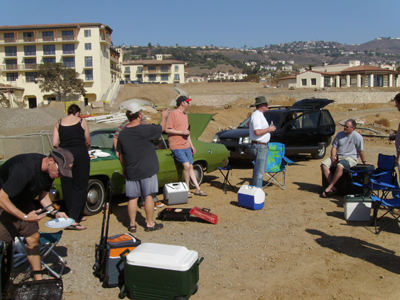 My brother Paul showed up to help us debrief.
On today's menu – bratwurst and marinated chicken;  Jill brought the chicken and gave me a bunch of crap for not having a real barbecue (a.k.a. a charcoal grill).
I told her, "If I knew you were bringing real food, I would have brought my real barbecue."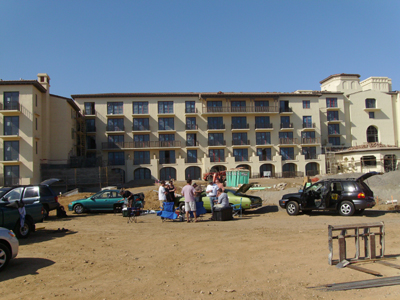 The usual topics were discussed – diving, politics, diving, food, diving, beer…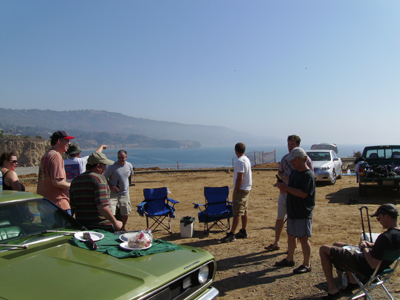 We have the best view here that I can remember.
Everything wrapped up a little after noon.