Long Point, Rancho Palos Verdes, CA
(aka The Old Marineland)
Solo Diving
In With: 3200 psi
Out With: 300 psi
Max depth: 60 feet
Waves: 1-2 feet, mellow
Visibility: 15-20 feet
Water Temperature: Cool, maybe 58 degrees Fahrenheit
Total Bottom Time: 57 minutes
I showed up at 7:55 AM; the Divevets crew was waiting at the gate for security to open it.
I geared up with my lobster bag and went off The Point.
Easy entry, slight surge, but almost as flat as a lake.
I was planning on coming in on The Point, so I went to the right and explored around the bend.
There are many old pipes and anchors and reefs and rocks full of lobsters.
I came across something at 40 feet – it was like a triangle metal anchor with a life preserver at the end of it on a rope.
I swam back and surfaced to get my bearings.
I submerged and hung around near The Point.
Having 1200 psi left, I decided to exit on the cove.
I came across a huge lobster the size of a small dog.
I tried grabbing it, but my hand got caught on a stick and, trying to dislodge the stick from my hand, accidentally ended up hitting its ass from behind.
The lobster flew out of the hole.
I tried to grab it, but it flew back into another hole.
I got down to 300 psi and surfaced half way between the point and the cove.
I had a long surface swim back.
Out with no problem.
I hung out with the usual crowd – Reverend Al, Drysuit Greg and Jake.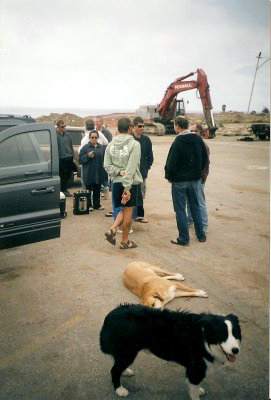 Old Marineland has changed quite a bit…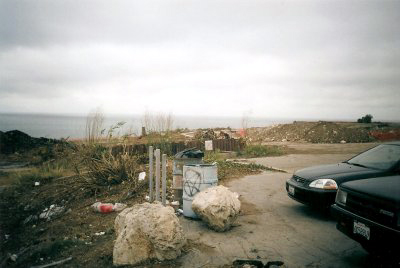 The round building we used as a toilet has been torn down.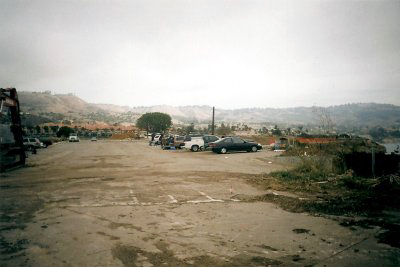 The Catalina room, abandoned buildings and the shrubs have been removed from around the parking lot.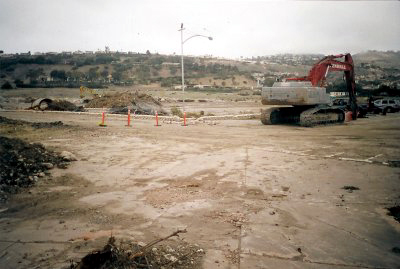 Looking out, they have flattened what was left of old Marineland.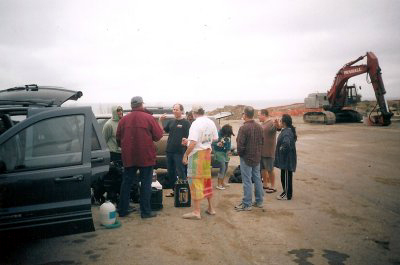 Not much to cover our partying from the street.
Comments Off

on Logged Dive #223 – Long Point (Old Marineland)