I really wanted to get back in the water Sunday.
Even though it rained the previous day, the swell maps made it look calm and the sun was out.
Well, I was the ONLY diver who showed up at Terranea Resort, and I quickly discovered why…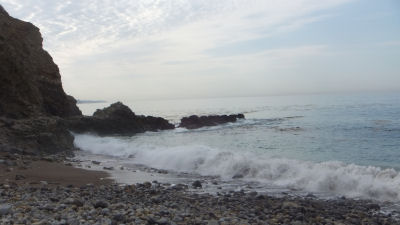 The water was pretty green and foamy with some occasional waves that could be a problem.
I stayed out.
And in other news…
I have been requested to re-present my adventure of diving and touring Albania in 2012 to the Dive N Surf Dive Club. The story is a little dated, but still entertaining – things constantly are getting better in the most under-rated country in Europe, and it is seriously a trip you may want to consider.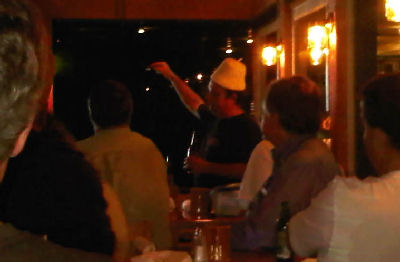 My Last Dive N Surf Presentation.
Albania is a beautiful, almost untouched country, right on the Ionian Sea and with the dollar so strong now, it is a true bargain.
See what you are missing, and even if you aren't a diver, it would still be an adventure and a great trip.
If I have enough seriously interested people, I am willing to arrange a group trip to Albania next year.
Date: Tuesday, August 11, 2015
Time: 7 PM
Location:
2nd Half Sports Grill!
516 N. Sepulveda Blvd.
Manhattan Beach, CA 90266
I have been told to cut out the boring parts and keep it to 30 minutes.