My life is slowly starting to come back to normal; I looked at the swell maps this morning and it was all dark blue around Palos Verdes.
There was no way I could talk my way out of a dive, so I arrived promptly at 8:00 AM at Terranea Resort.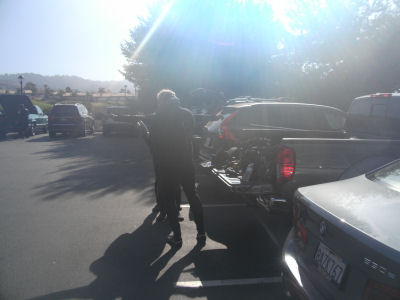 I'm still trying to get used to my order of operation with my new car and the fact that I can't get my key wet.
I need to take all my diving gear out, and then lock my car before putting my keys into a waterproof case and then into my pocket.
I forgot my mask, so I had to un-wetsuit (that is a word, right?) and fetch my mask from the car.
Well, when I realized I left my hood in the car, I said, "Fuck it, I'm macho and going anyway."
Chipper, Nice Bob and Joe R. were in attendance, along with about two dozen other divers from various clubs and groups.
I forgot how pleasant the walk to the beach is from the parking lot.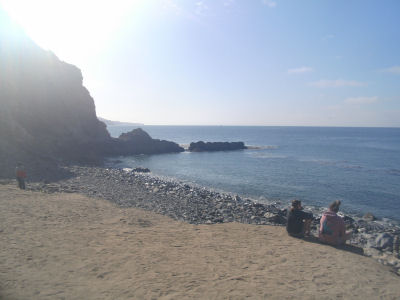 After tripping on some rocks and making the most ungraceful entrance into the water ever, I dawned my fins and headed towards the finger outside of Pigeon Shit Cave.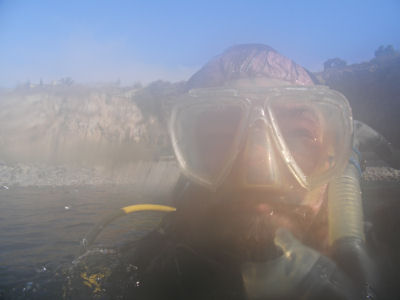 Logged SCUBA Dive #510
Solo Diving
Terranea Resort, Rancho Palos Verdes, CA
In With: 3000 psi
Out With: 1500 psi
Max depth: 40 feet
Waves: Flat as a lake, pretty much
Visibility: 15-20 feet depending on where you were.
Water Temperature: 61 degrees at depth
Air Temperature: 74 degrees
Total Bottom Time: 36 minutes
I submerged and headed towards 120 reef.
My camera lens fogged over with condensation – I should have put a "do not eat" in it; My pictures were fucked.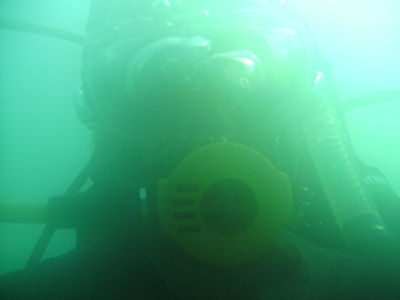 I reached 120 reef; vis was 15 to 20 feet, but a bit silty.
I looked up, and out of the corner of my eye I thought I saw another diver.
It was a great white shark!
Well, I think.
It was probably three or four feet in length and looked just like Jaws, except for an incredibly big, disproportional back fin.
I honestly, don't know what else it could be, but what a shitty time for my camera to be screwed up.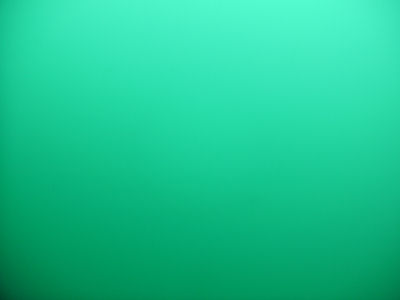 I made an easy, slow tour around 120 reef.
I saw a lot of small fish and the Sheephead are definitely coming back.
I have extreme guilt for shooting all the sheephead that I did back when I started to hunt.
Yeah, their meat is really good, but there is no sport in the hunt – shooting a Sheephead is like shooting your own dog.
After a little over a half an hour, I headed back in to a sort of macho exit.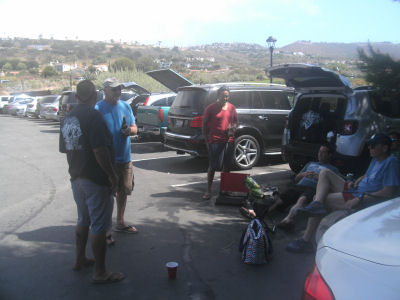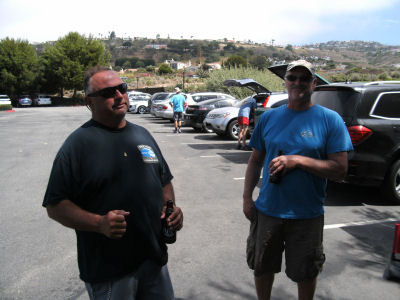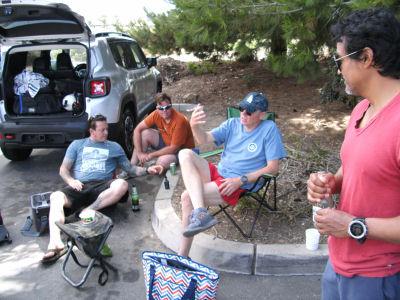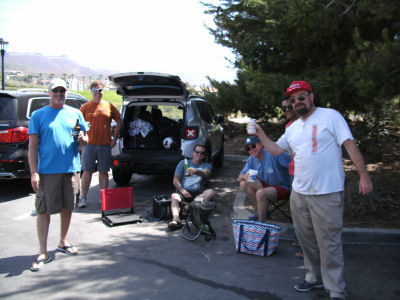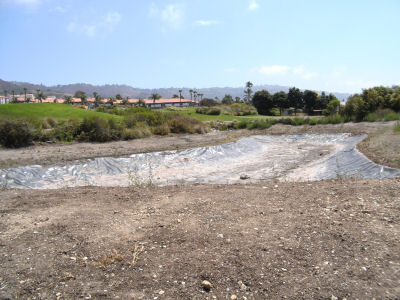 Debriefing consisted of Budweiser – the King of beers, some Russian beer, someone's homemade ginger ale and some chips and dip.
There was a bottle of Russian "non-alcoholic beer" that was given to me.
I politely declined, but was later told, "It's Russian beer, of course it has alcohol in it, it's just made for non-alcoholics."
It's great to be back!
More diving soon!