I've been taking a mini-vacation since Wednesday.
I might as well because unless I can come up with $10,000 fast, I won't be able to afford an out of country diving trip this year.
I fired my accountant and headed up to Leo Carrillo State Beach to camp the night with an old female friend of 20 years.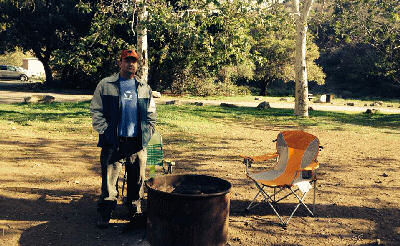 No, I didn't do her and literally, it was a trip; we both realized how strange this world really is.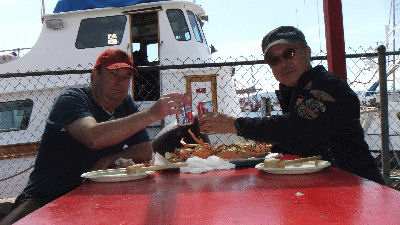 Friday, I went out to lunch with my original SCUBA Diving Instructor, Ed; I haven't seen him since 2012, at least.
At 65, he's taken up long distance hiking and is now planning on getting back in to SCUBA diving.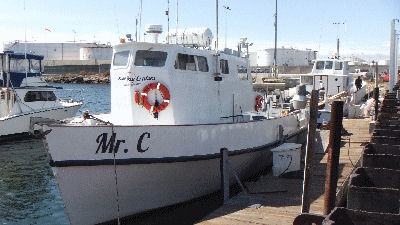 We spotted the Mr. C at Berth 55.
Saturday, I rode my bike to Lona's City Limits Cantina for breakfast – which killed the rest of the day, since my breakfast consisted mostly of beer.
The good thing is, I woke up Sunday morning at 5 AM and told myself, "Self, you need to go diving today, you've been mighty lazy lately."
I actually arrived a little before 8 AM to a pretty empty parking lot.
After checking the conditions, a total of five divers had shown up – Reverend Al, Nice Bob, Randy, Ben and another Mike.
Conditions were doable, but the visibility question remained.
My plan was to dive 120 reef; that way if visibility sucked, I could head back anytime, instead of being trapped swimming to the cove from an entry off the Point.
It was low tide, and we made an easy entry off the sandy portion of the Cove.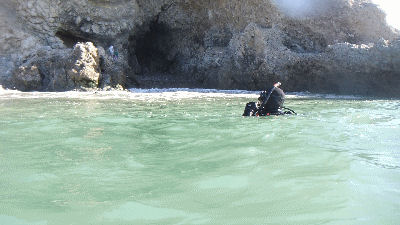 The cave at the beach.
We swam out and submerged.
Logged SCUBA Dive #466
Dove with Reverend Al, Nice Bob and Another Mike
Terranea Resort (a.k.a. Old Marineland)
Rancho Palos Verdes, CA, USA
In With: 2800 psi
Out With: 700 psi
Max depth: 42 feet
Waves: A few annoying waves, good if timed right
Visibility: 10-12 feet
Water Temperature: 62 degrees, 54 degrees at depth
Air Temperature: 74 degrees
Total Bottom Time: 55 minutes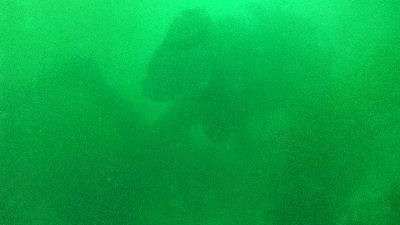 Visibility initially didn't look that great.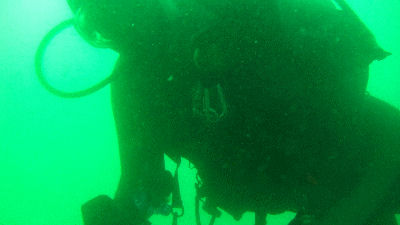 Reverend Al scored a golf ball!
Visibility was spotty, better at 20 feet where there was more light…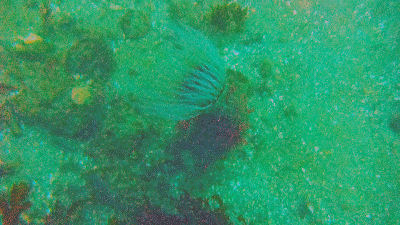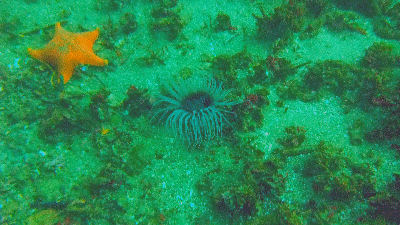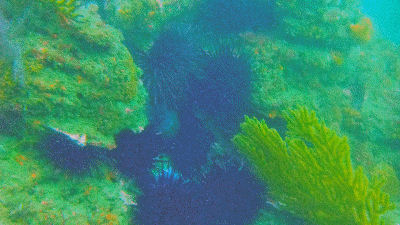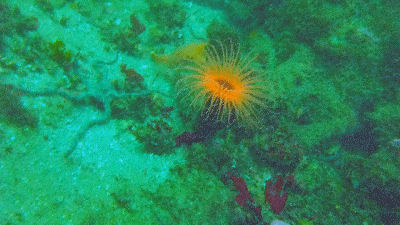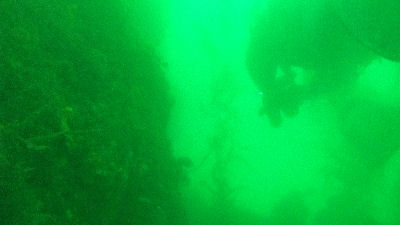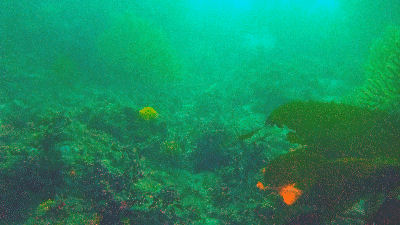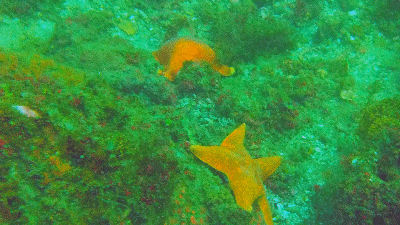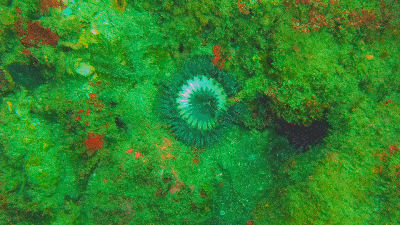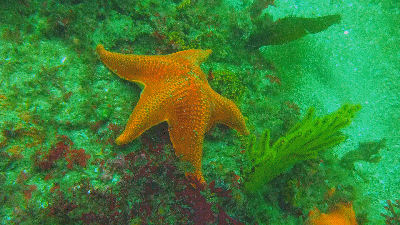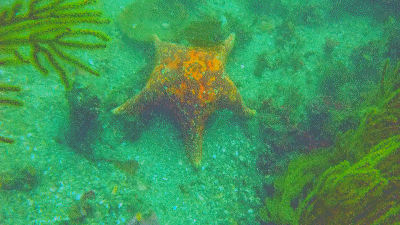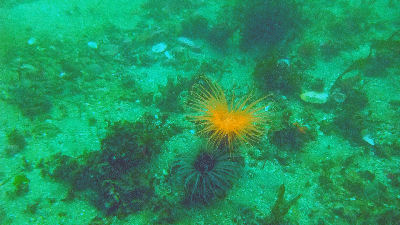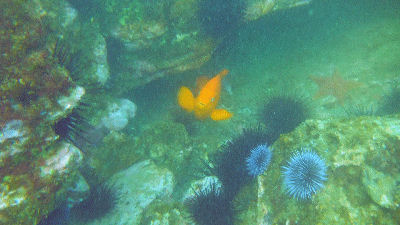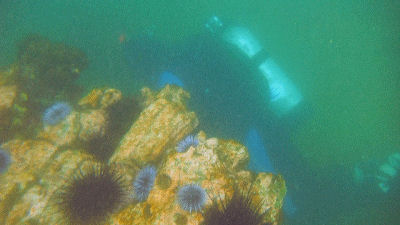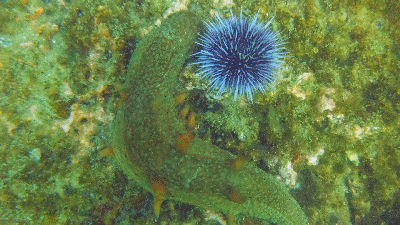 We made an easy exit at the sandy part of the Cove.
I was surprised to see Instructor Ed at the beach, waiting for our arrival.
We saw a couple getting married…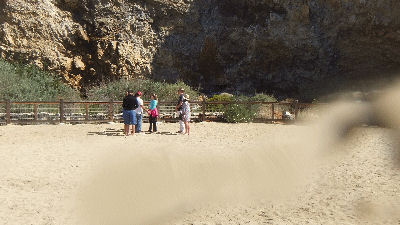 I yelled, "Sober up and think about what you're doing man! Don't ruin your life!"
Someone gave me the finger; I continued walking.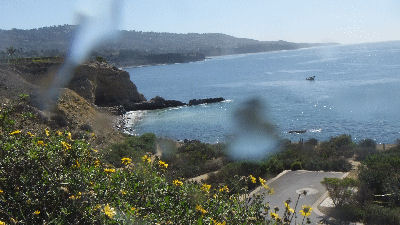 Looking down at the Cove.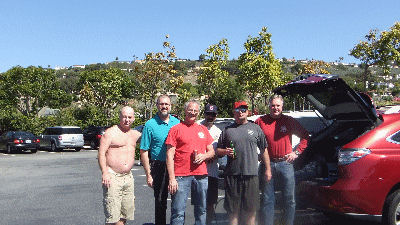 Today's group of divers.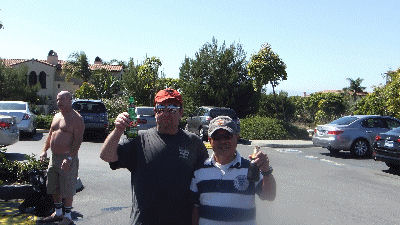 Instructor Ed and I.
We debriefed with a few beers and talked about diving, only to be interrupted occasionally by the passing motorist asking, "Are you leaving?"
We must plan a Summer diving event… ideas?