I arrived at Terranea Resort a few minutes after 8 AM, to what was going to be my 500th dive.
There were maybe eight or nine divers there, but only three regulars – Reverend Al, BlueSteel and Libertarian Ted.
It was decided to go off the Point.
Unlike most other dives, I was actually waiting on the rest.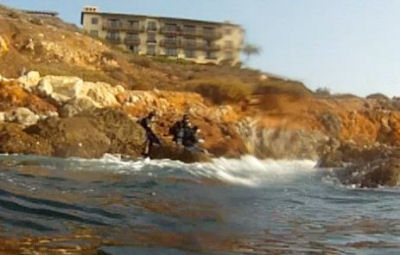 I was the first to enter and watched the others make easy entrances.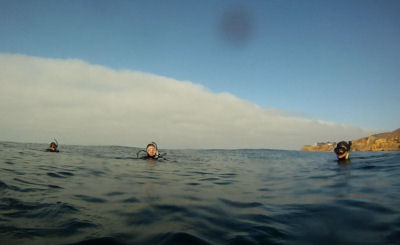 We swam out and dropped right on the statue…
Logged SCUBA Dive #500
Dove with Reverend Al, BlueSteel and Libertarian Ted
The Point, Terranea Resort, Rancho Palos Verdes, CA, USA
In With: 3000 psi
Out With: 1000 psi
Max depth: 60 feet
Waves: Some surge but manageable
Visibility: 10 – 15 feet
Water Temperature: 69 degrees
Air Temperature: 75 degrees
Total Bottom Time: 46 minutes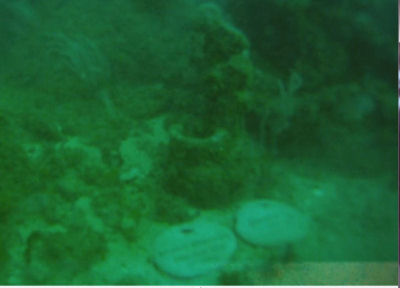 The Lady of the Point, plus a new addition…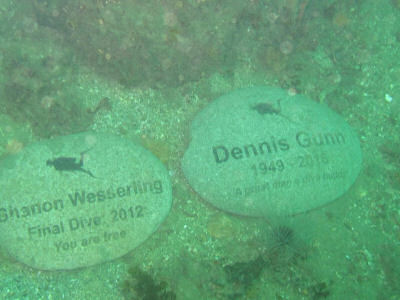 Photo by Reverend AL
Memorial rocks – "Shanon Wesserling Final Dive 2012" "Dennis Gunn 1940-2016 A great ??? a dive buddy"
I want a rock when I die.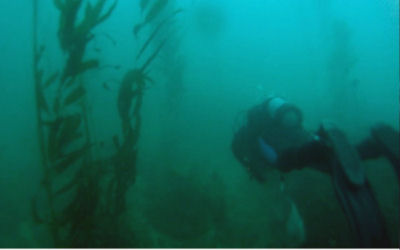 We followed Reverend Al.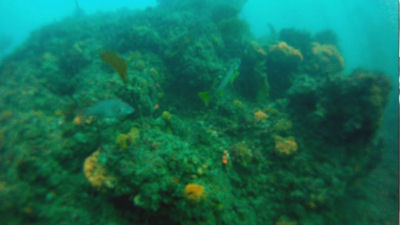 Amazingly, these pictures look like the hundreds of other pictures that I've taken here.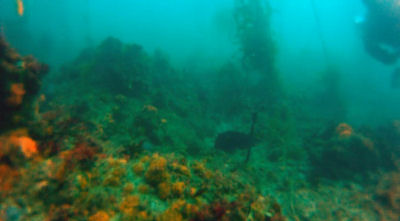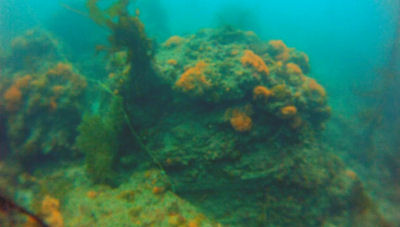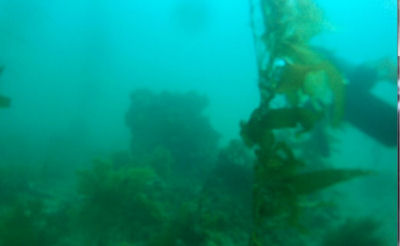 A block reef.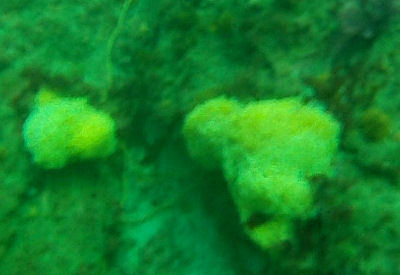 The Sun Stars are gone, but I have noticed these weird stringy blobs have been appearing more frequently.
This was a nice, uneventful dive.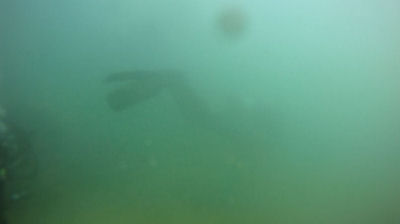 When visibility sucked, we surfaced.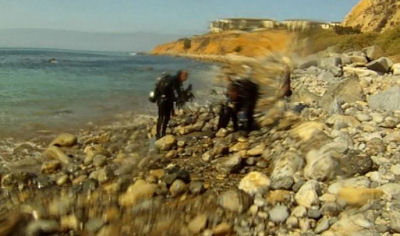 I tripped over a rock on exit, but everyone else seemed to have made it out just fine.
During the dive, we headed shallower earlier than usual; I still had 1000 psi in my tank, which is rare for a Point to Cove dive.
I was pleasantly surprised to see Nick, Jill (a.k.a. Jilly-fish) and their son Ben; they showed up just for my 500th dive and to check out the diving scene, which they've been missing for several years.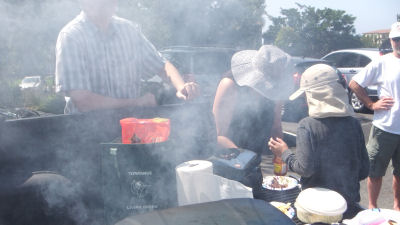 Jill brought Korean ribs, kimchi and potato salad; I had no issues being the cook!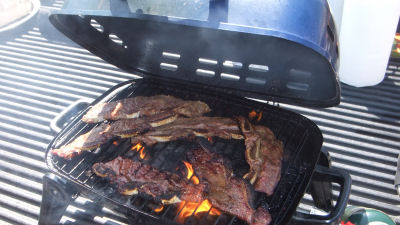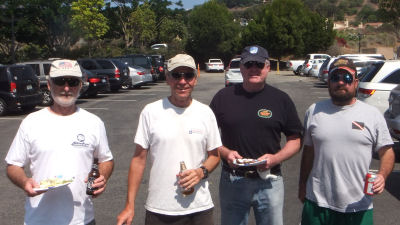 My dive buddies for my 500th dive – BlueSteel, Libertarian Ted, Reverend Al and Myself.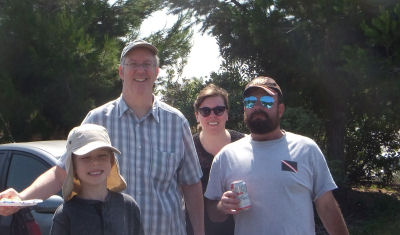 Ben, Nick, Jill and Me.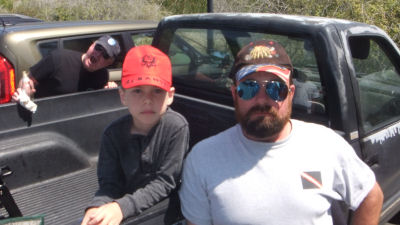 Me and Ben as Reverend Al photo bombs.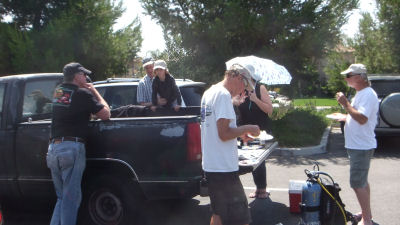 We were amazed at what people will go to to avoid parking fees…
Parking Wars
During our debrief, some psycho Russian sounding chick, who was a passenger in another vehicle, got out of the car and ran to a newly vacant parking spot as someone else was trying to pull in.
She yelled, "You can't park here, this is my spot!"
The driver who was trying to park yelled back, "Lady, I was waiting, I'm next in line – it doesn't work that way here."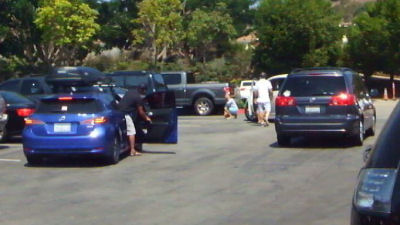 The psycho woman actually sat down in the parking spot.
The guy acted like he was leaving and then started to back up into the space.
The lady screamed – I didn't see exactly what happened.
The guy in the car yelled, "Call the police!"
"I am calling them right now," she said.
During this time, the car that the lady came out of found another spot and parked; nobody appeared to be physically injured; obviously the woman is mentally damaged.
I think that was the same psycho woman that was yelling at diver Irish Andy a year ago, telling him that if he was done with his business at Terranea, he needed to leave so she could park.
Andy told her, "When I leave, I'm going to make sure you don't park here."
Thanks again everybody for all the years of diving – great memories.
Thanks again to Jill for the food.
Until next time!