The last few days have produced nothing more than high surf advisories to the point where piers were closed and warnings were posted for both fishermen and surfers.
A couple of fishermen were swept off some rocks earlier this week and presumably drowned.
Last Tuesday's Press Telegram had a front page photo of someone riding a huge wave…

Tuesday's High Surf Advisory was probably great news to the local surfers.
312 AM PST TUE FEB 26 2008
…HIGH SURF ADVISORY REMAINS IN EFFECT UNTIL 9 AM PST THIS
MORNING…
A HIGH SURF ADVISORY MEANS THAT HIGH SURF WILL AFFECT BEACHES IN THE
ADVISORY AREA…PRODUCING POWERFUL RIP CURRENTS AND BEACH EROSION.
SWIMMING OR SURFING IS NOT RECOMMENDED FOR ANYONE DURING THIS HIGH
SURF EVENT. IT IS DANGEROUS TO FISH OR OBSERVE WAVES FROM EXPOSED
COASTAL STRUCTURES…ROCKS OR JETTIES DURING HIGH SURF. VERY LARGE
WAVES CAN SUDDENLY SWEEP ACROSS PREVIOUSLY DRY AREAS AND PULL
ONLOOKERS INTO THE OCEAN.
The swells looked like they were calming down somewhat yesterday, but thinking that the vis still sucked I declined Instructor John's invitation to do a lobster dive off of his zodiac.
On the Divevets' message board, the conditions at Veteran's Park last night were reported as "Surf 1-3 footers, viz about 5-7 feet."
So, it's another week staying dry.
John and I might try a lobster dive Saturday night, weather permitting.
My buddy Ron T. sent me the following funny cartoon.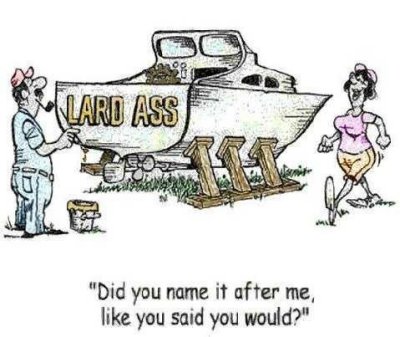 If you know the original source, please post so they can get credit.
Comments Off

on The Swells Are High, So I've Decided To Just Stay Dry