John told me about this party as we were packing up from the last dive.
I stopped by Sea D Sea and saw Jake, who worked for American Diving until just recently.
Jake also told me about this party while filling my tank; he was planning on stopping by himself.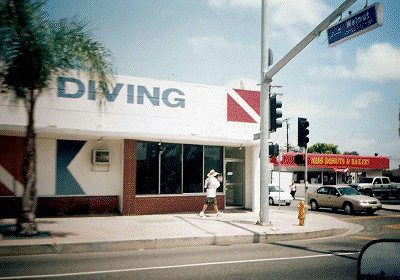 American Diving on Pacific Coast Hwy and Walnut in Lomita.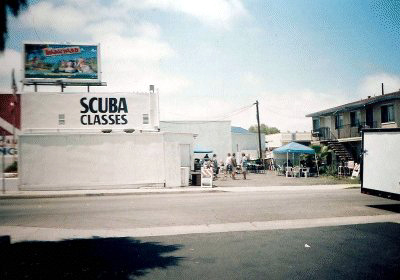 I arrived at the party fairly early.
There was plenty of beer, the barbecue was just getting started, and a volunteer DJ was setting up in the back to spin some disks.
This is a sad day for me as this is the shop that kept me diving during the time I didn't have a domestically "officially recognized" C-card.
However, everyone who dealt with American Diving sort of knew that their days were numbered.
The manager Steve had been working as a safety diver for movie studios the last couple of years and his focus shifted away from running the shop full time.
The owner of the shop retired from her profession of nursing and needed to turn a profit with the shop or sell it – it was no longer a potential tax write-off.
The shop was almost sold until the new owners of the building raised their rent from $1100 a month to $4,000 a month – the shop was doomed from then on.
American Diving sort of had a later reputation for having no equipment and in some local diving circles "poor customer service."
But this is where Instructor Ed brought me to buy my wetsuit and basic equipment.
I also took my Advanced, Rescue and Dive Master Course here and helped with many of their classes and events.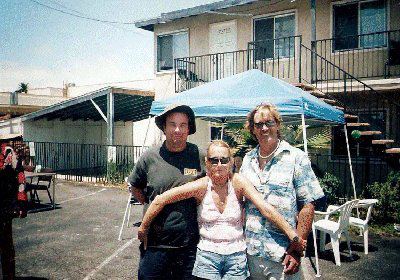 Me, Laurie and Steve.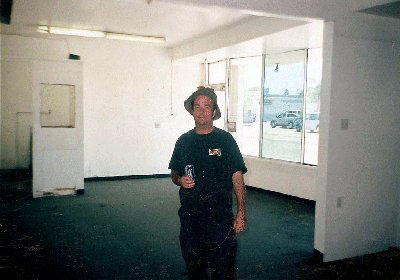 My last walk through the shop.
This is the place I bought most of my initial equipment and took my continuing diver's education – in evening classes in sweltering heat.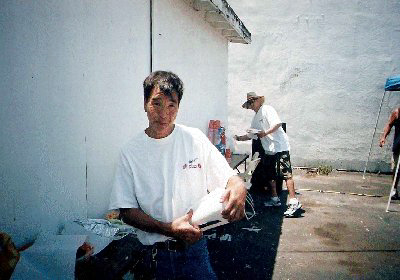 Tom from American Diving; Tom is an expert at SCUBA equipment repair.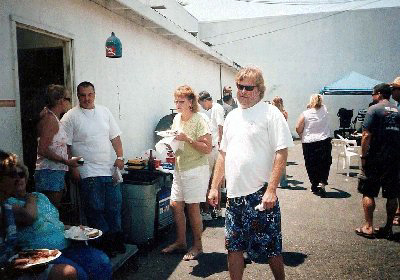 The party is just getting started…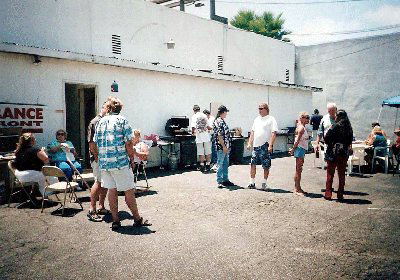 …unfortunately, I have to leave.
Good bye American Diving!
I will miss you!
Comments Off

on The Official Closing Party For American Diving, Lomita, CA