Holy crap!
Writing this post, I just realized I haven't been diving at all this year!
I am now ashamed, but beach diving conditions have sucked that much, and I haven't been able to get on a boat either.
I woke up, checked the swell map, and could not come up with an excuse to not show up at Terranea Resort – and I'm a good liar to myself.
I met Reverend Al and Randy… we checked the conditions.
The ocean was flat, the foam was gone.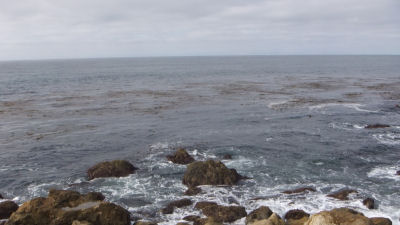 The Point looked do-able, but we opted for the Cove and 120 reef, in case visibility sucked so bad, we could easily call the dive.
All three of us made an easy entrance…
Logged SCUBA Dive #497
Dove with Reverend Al and Randy
The Cove, Terranea Resort, Rancho Palos Verdes, CA, USA
In With: 3000 psi
Out With: 1000 psi
Max depth: 42 feet
Waves: Pretty flat
Visibility: 10-15 feet
Water Temperature: 64 degrees
Air Temperature: 75 degrees
Total Bottom Time: 42 minutes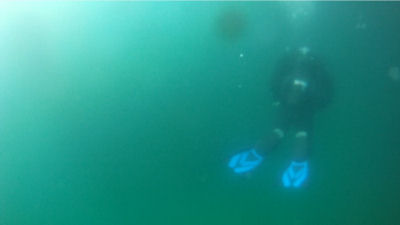 We surface swam all the way out, and dropped near 120 reef.
We decided that Randy would lead; he didn't have a compass, so we all agreed that that would make the dive more interesting.
Reverend Al, the master of underwater navigation, said that he would lead us back when done.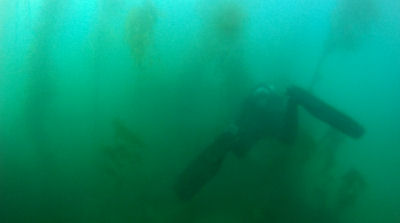 Visibility was not that great, but I did not care.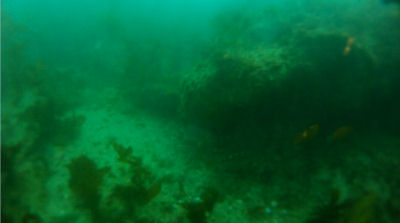 We took a slow, steady course, re-exploring the 120 reef that we have been to many times before.
The storms and swells have rearranged the familiar shore and seascape.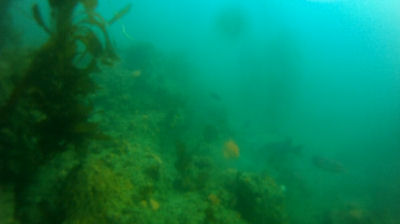 We fed the fish.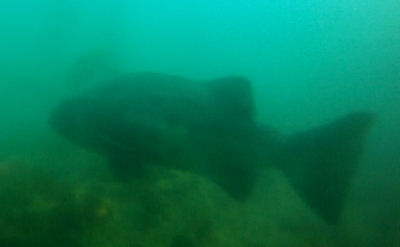 The highlight of our dive – a Black Sea Bass, the size of a Trabant!
The Black Sea Bass hung out with us for a bit.
After about 35 minutes, Reverend Al lead us back to a perfect, spot on and easy exit.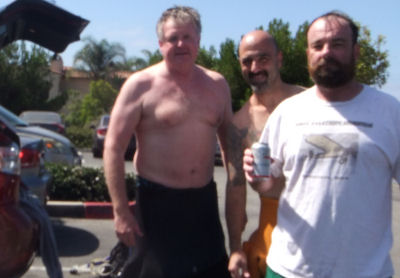 Reverend Al, Randy and Me.
What a wonderful day!
I will take 10 to 15 of visibility than no diving at all!