Staying away from psycho chick, I drank too much last night after I got back from rafting; I also had to wake up really early to go in to work for a bit.
Not feeling all that well, and having really no other place to go, I stopped by Terranea Resort for Sunday services around 7:30 AM.
We checked the conditions – the Point was really surgy and it looked like low tide with all the slimy rocks exposed.
I went to the cove where conditions looked good.
I laid down on a lounge chair at the sandy beach.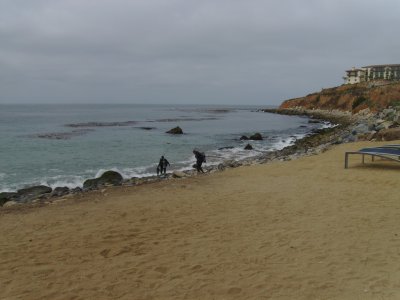 Divers made an easy entrance into the water.
The ocean makes such a relaxing sound – much more peaceful than a bat-shit crazy psycho woman.
I fell asleep.
I must have slept for almost two hours and then came to find out from Dive Bum Don that the hotel charges $25 an hour to use the lounge chairs.
I guess they will send me a bill?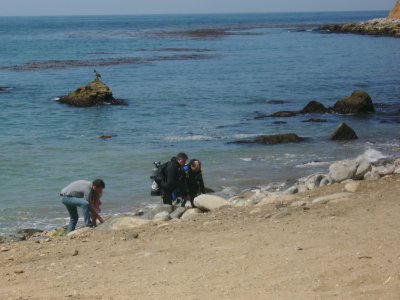 Divers reported visibility was from eight to 10 feet, so things are improving.
It was Father's Day and Dive Bum Don threw one hell of a party for both fathers and divers who can't get laid.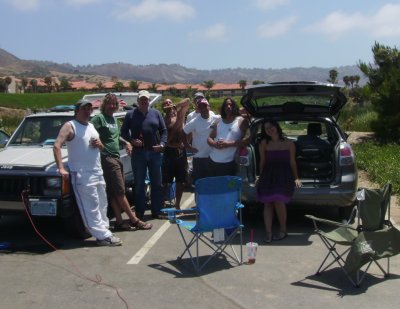 It was just like the old days of debriefing, but we had to be as low key as possible.
We still got some mean looks from passersby, though.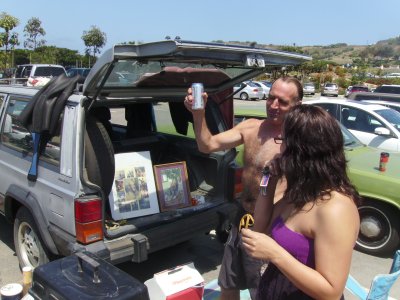 Don had a few pictures of his father in the back of his vehicle.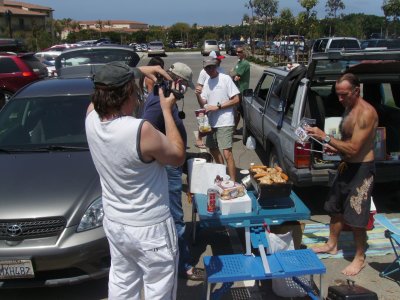 Chips, dip, barbecued sausage and chicken made an excellent feast.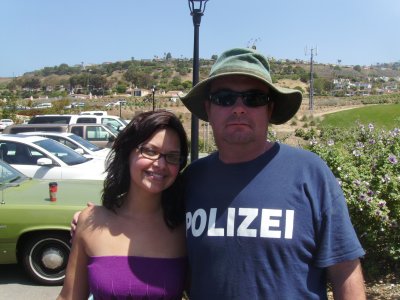 To my surprise, Wrinkles made an appearance.
I am going to keep extra clothes in my car so I don't have to wear the same shirt two days in a row; yesterday's river water kept it clean though.
Apparently, she is no longer with her boyfriend so she can start hanging out more often.
I will put her on my list of "women to hit on when I get my home back."
A few faces that I haven't seen for a while from Pacific Wilderness were here.
I needed to get closer to home; I left around 1 PM with the debriefing still in session.
Comments Off

on Father's Day Diving Conditions At Terranea Resort