Long Point, CA
(aka The Old Marineland)
Dove with Nick
In with: 2800 psi
Out with: 800 psi
Max Depth: 25 feet
Waves: 2-3 feet
Visibility: 10 feet/soupy in places
Water Temperature: 60 degrees F
Total Bottom Time: About An Hour
We met around 9 AM, geared up and went down.
Nick was prepared to "Southern California Buddy Dive" (aka Solo Dive) but I wasn't hunting, so I followed him.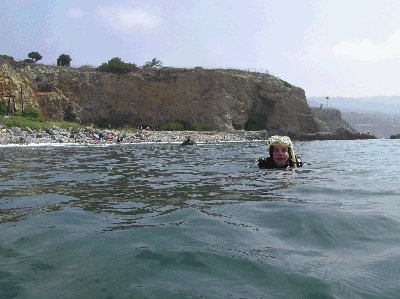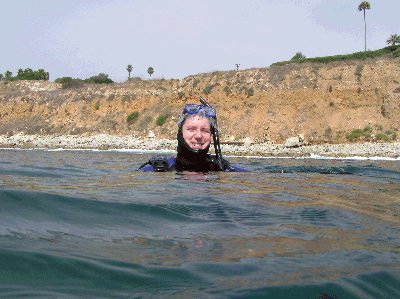 We went the same route as last time (See Dive #66).
Nick was micro-photographing the reefs.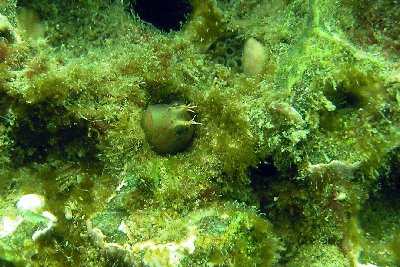 A 'Saddam Hussein' fish hides in a hole.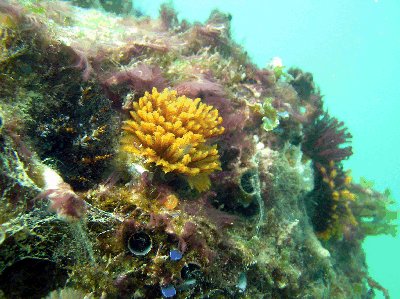 As far as entry – it was easy, but for some reason, my weight belt slipped off – I caught it before it could completely disengage; but it was a pain putting it back on.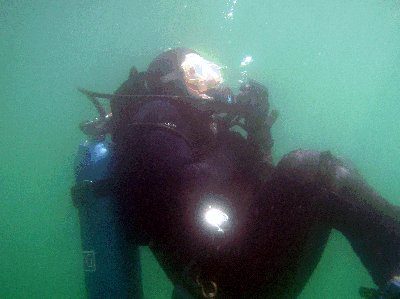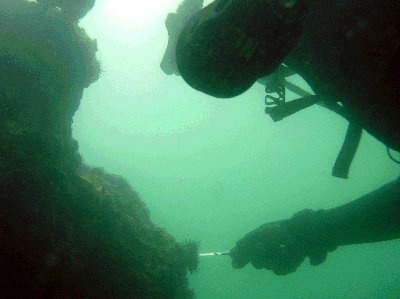 We swam South and then back North.
We saw the sand stir in front of us and then a huge Bat Ray swam past us.
It scared the shit from Nick.
If I had seen it, probably me too!
I walked ashore with my fins off.
Nick, doing his typical, "I'm taking the hard way out to avoid walking over too many rocks," dodged three fishing lines and came over some steep rocks.
He was exhausted.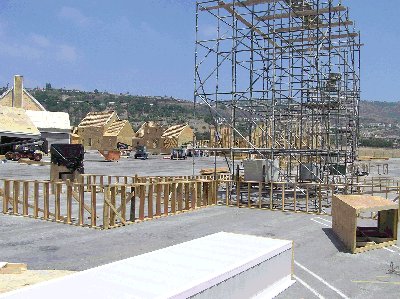 In the parking lot at Long Point, they are building what is obviously a movie set.
Comments Off

on Logged Dive #67 Long Point, RPV, CA