February 23, 2014
I have a couple of diving buddies that seem to take a while to recover from a dive at Terranea Resort, so I suggested a change in venue for this Sunday's diving – an easier walk without a rock entry or exit.
As you can tell from the title, the place chosen was Shaw's Cove in Laguna Beach, and a really hot young diver named Holly decided to go along with me, unescorted.
We took the scenic route from the Long Beach ghetto, along Pacific Coast Highway to Shaw's Cove – a 28 mile, 40 minute journey; I doubt the freeway would have been any faster.
We geared up as quietly as possible in the residential area, but amongst the car alarms and the yelling of other beach patrons, our respectful efforts went unnoticed.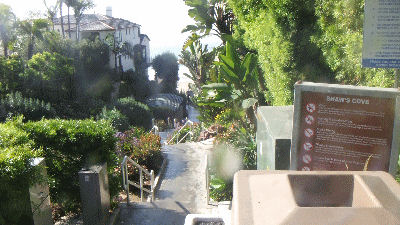 The stairs at Shaw's Cove.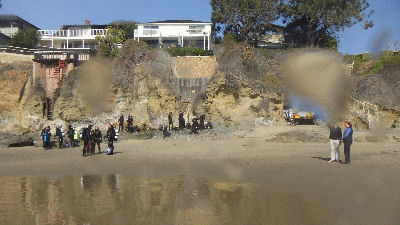 Student Divers At Shaw's Cove
We walked down to the beach and past the four foot deep part of the shoreline, where the waves were breaking.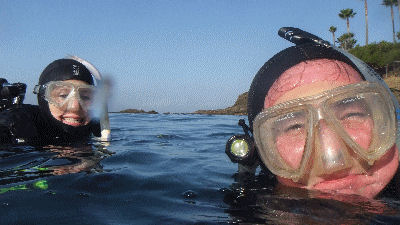 Holly and I off of Shaw's Cove.
We swam out and submerged in 25 feet of water and swam toward the reefs.
Logged SCUBA Dive #463
Dove With Holly
Shaw's Cove
Laguna Beach, CA, USA
In With: 2900 psi
Out With: 1100 psi
Max depth: 38 feet
Waves: Ankle breakers at the shore line, annoying surge underwater
Visibility: 15-20 feet, some silt
Water Temperature: 61 degrees
Air Temperature: 72 degrees
Total Bottom Time: 35 minutes
Either my navigation sucked, or we had a hell of a current to fight, but it seemed it took us forever to reach the reefs.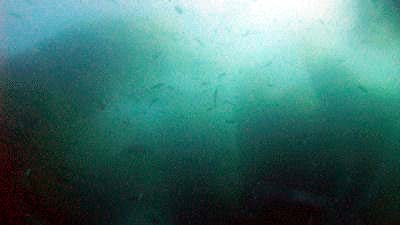 Looking up at the surface – visibility was pretty descent.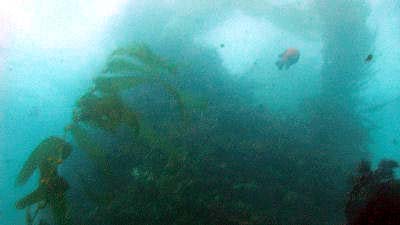 A Garibaldi swims past a part of the reef.

Big Assed Sheephead!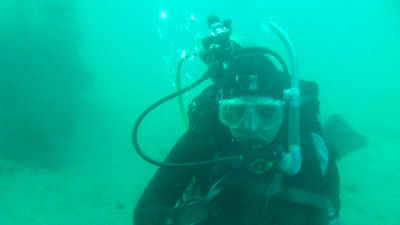 Holly underwater.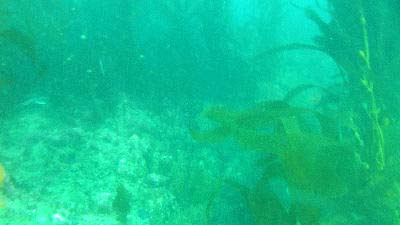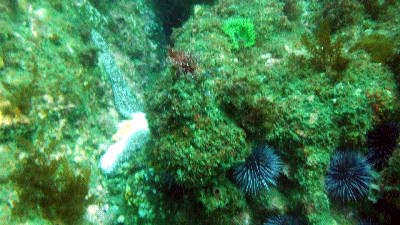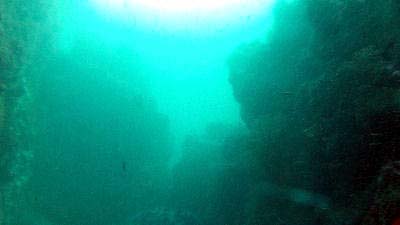 There was this annoying surge that was constantly present; as we swam in between the reefs – sort of like underwater valleys – sometimes we would get smashed against one of the sides.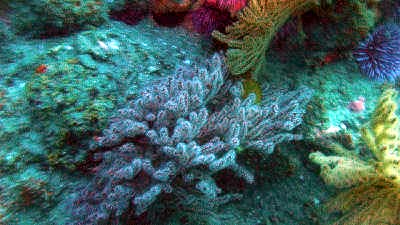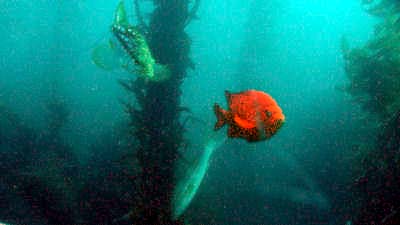 Having plenty of time and plenty of air, we headed back after 30 minutes because we were getting cold.
We encountered three baby electric rays in the sand – so small I wasn't in the slightest bit frightened.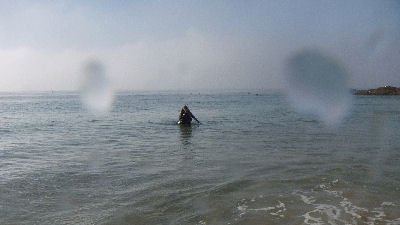 Holly makes a perfect exit.
I forgot to mention in my last post, that Chipper found my dive knife and returned it, after it had apparently slipped off during my dive.
Thank you again Chipper!
However, the latch must have really sucked, as getting thrown up against reefs on this dive must have dislodged my knife…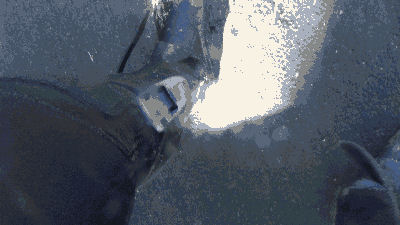 …The diving Gods have another sacrifice, and a lucky diver will score a nice knife.
Debriefing consisted of In N Out Burgers in Long Beach – thank you Holly.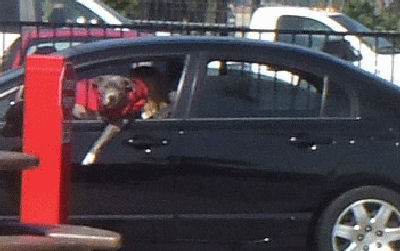 Yes, that is a dog ordering at the drive through window!
I got some good advice over debriefing – "You are still single because you try and go out with women you already know; you need to meet new people…"
That's it!
Find someone who doesn't know me!
But where?