The Avalon Wreck, Palos Verdes, California
Diving With Mike C. from the Divevets.
In With: 3000 psi
Out With: 700 psi
Max depth: 70 feet
Waves: Pretty calm with some sporadic chop
Visibility: 15 to 20 feet
Water Temperature: Sort of cold at depth
Total Bottom Time: About 40 minutes
I dried my camera housing out and spit on the lens to hopefully prevent it from fogging up on this dive.
Mike and I descended down a marker that was placed over some part of the wreck.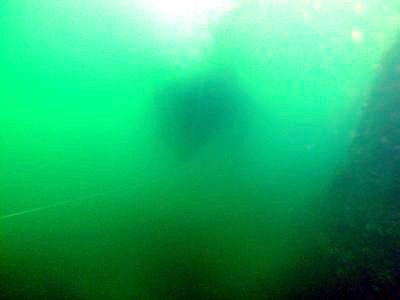 At a depth of 70 feet, my camera housing fogged up again.
Vis was not as good as the last dive.
Mike strung a line from near the anchor line and we swam to the crane; we ended up touring the whole wreck.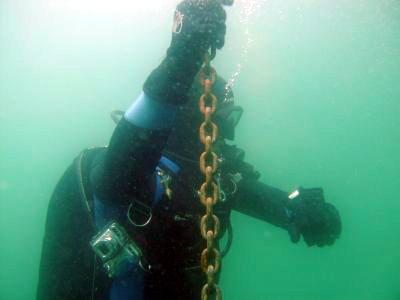 During the safety stop, my camera defogged; this is the only underwater picture that I took today that's worth a shit.
One of the divers told me, "Just put your camera in the microwave for about 20 minutes – that'll dry it out!"
A suggestion that I got from Mike was to put those silicon packs that absorb moisture in the camera case.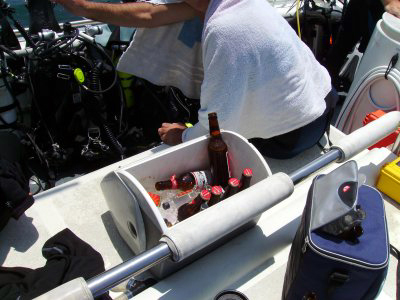 We broke out the deco bottles.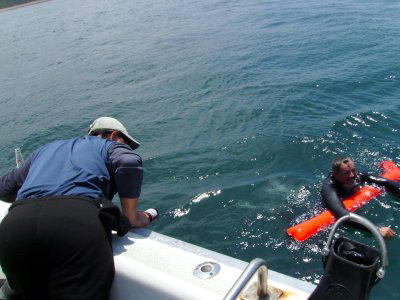 Mirek tries to hand Dan a beer, who went for a swim to collect some markers.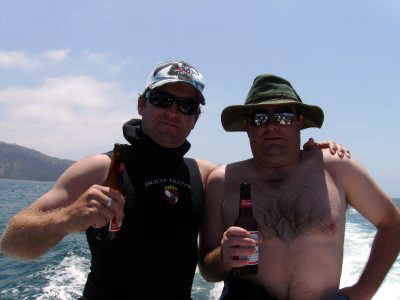 Mike C. and macho me.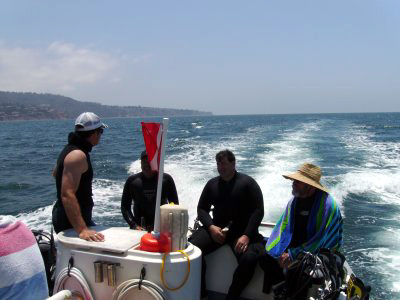 Debriefing on the way back to Redondo Beach.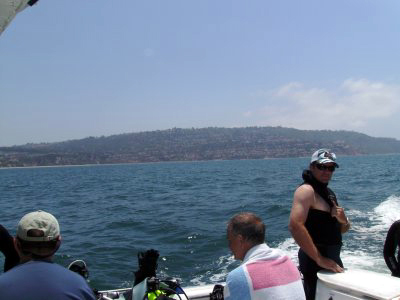 A passing shot of the beautiful Palos Verdes Penninsula as Mike flashes his tit for the camera.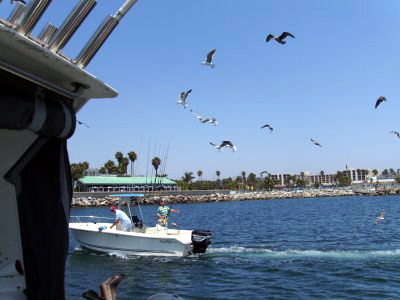 Seagulls launch a deadly poop attack on an innocent boat.
Once back at the dock, Dan took off and some others went out to eat; I had to leave and attend to some work.