I was looking online for female prisoners to write – I find that I have a better response rate writing chicks in prison than any dating site that I have ever tried.
I came across this hot chick due to be paroled soon, and looked what she is in for…*

Oh, shit!
She didn't mail in her California lobster report card that's due every year by January 31st, of the following year.
It's all computerized now, and unlike the lobster report cards from previous years and jury duty notices, they know who doesn't send them in.
Mail them to:
California Department of Fish and Game
Lobster Report Card
3883 Ruffin Road
San Diego, CA 92123
Obviously, if you never bought a California Lobster Report Card, this does not apply to you.
If you did, and never caught any lobsters, mail in your blank one.
In other news, sorry, but I have been out of the water this month.
Conditions have been hit or miss: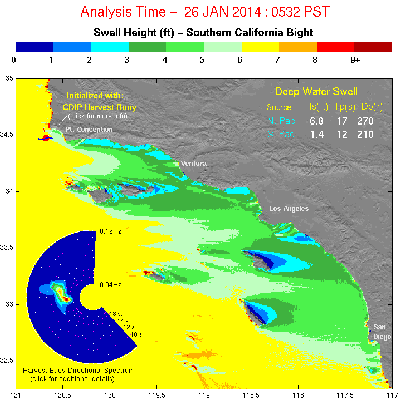 Also, a close family member has been diagnosed with Cancer and will be undergoing surgery early next month.
I am scheduled to be on a boat this coming Sunday, so if everything goes well, I should have another diving post.
* OK, if you've read this far, no – you don't go to prison for not sending in your Lobster Report Card.
That part was a joke; that is all.