I came across an interesting and extremely macho article about Australian cave diving on Vice News.
These caves are quite unique; as the article states:
"Most caves elsewhere in the world were formed when streams carved holes into ancient fault lines, but South Australia was a little weirder.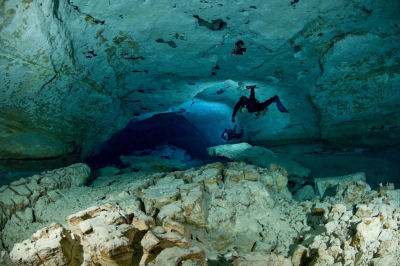 Photo By Vice News
"The middle Australian state is book ended by two huge sheets of limestone that formed under the sea. Then later, when the sea drained away, rain gnawed into the limestone to form sprawling networks of water-logged tunnels that disappear for kilometers into the guts of the Earth."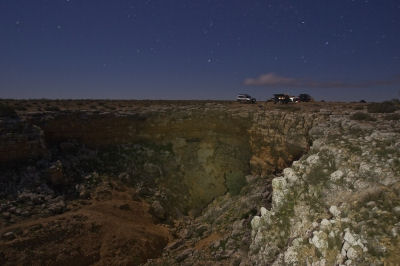 These caves are out in the middle of nowhere – Photo By Vice News
Once these caves were discovered, the sport of Australian cave diving evolved to explore these caves.
After 11 divers died in a span of six years during the 1970s, the Cave Divers Association of Australia was formed to try and make it safer by kicking out the thrill seekers and suicide freaks.
Anyway, to read the article in it's entirety, go here:
Cave Diving in the Nullarbor Is Like Floating in Space By Royce Kurmelovs
UPDATE: This dog was adopted Sunday, October 29th and went to a new home!
By the way, this beautiful, loyal and trustworthy dog is still available for adoption.
If you adopt him, he will not get executed.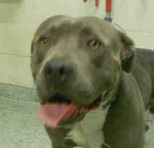 This dog needs a home – he is an all-American, good ol' non-terrorist dog!