July 27, 2014
I arrived at Terranea right at 8 AM.
The weather was strange – 82 degrees, humid and overcast; the weatherman forecast a 20% chance of thunderstorms.
But, the ocean was flat, and flat conditions usually mean good visibility.
I met Reverend Al walking back from a swell check.
"It's flat, but Chipper is here, too, so that ruins the visibility," Al said.
Yep, it's some kind of a jinx – whenever Chipper and I both show up at the same time to dive at Terranea Resort, conditions go to shit.
It was a light diving crew today – Reverend Al, Eric, Chipper, Randy, Donna The Hot Biker Chick and me.
We all agreed to go off the Point.
Initially, there was some annoying surf pounding against the rocks, but we waited and it calmed down.
We all made easy entrances; I sat on a boulder with my fins on and rode a receding swell out.
We swam under a kelp bed and positioned ourselves over Ted's Pinnacle.
Reverend Al was determined to take us to the statue.
We descended.
Logged SCUBA Dive #471
Dove with Reverend Al, Eric, Randy, Chipper and Donna The Hot Biker Chick
The Point off Terranea Resort
In With: 3000 psi
Out With: 400 psi
Max depth: 62 feet
Waves: Pretty flat
Visibility: 3 to 12 feet
Water Temperature: 57 degrees
Air Temperature: 81 degrees
Total Bottom Time: 51 minutes
We followed Reverend Al as he attempted to locate the statue.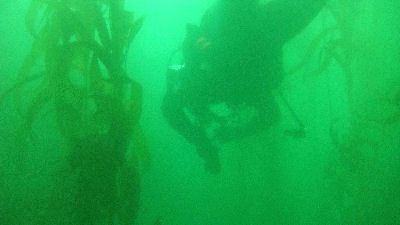 Visibility, well, sucked.
He came across what looked like a fallen statue – he tried to prop it back up and then realized it was just a rock.
Where did the statue go?
We found it 10 feet away, where it has always been…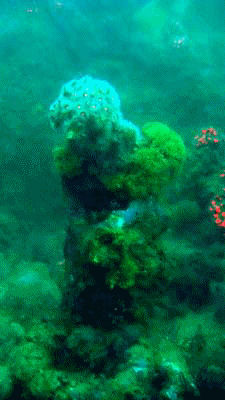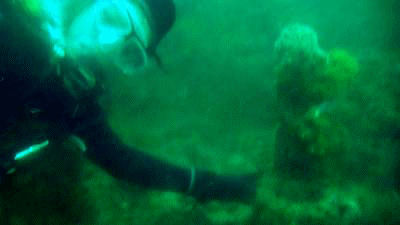 Donna and the statue.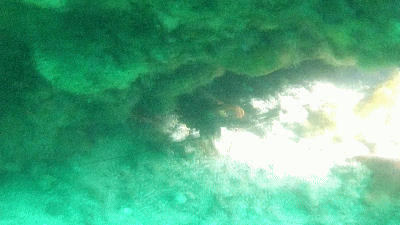 Lobster spotted!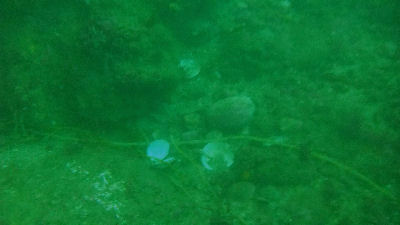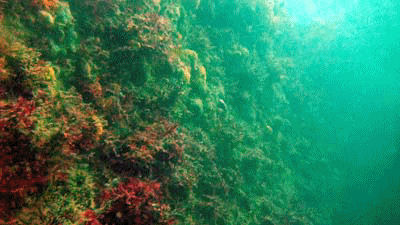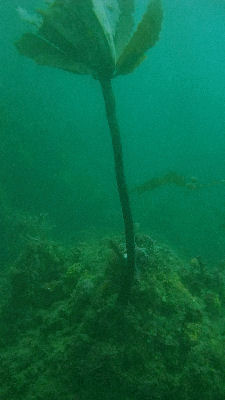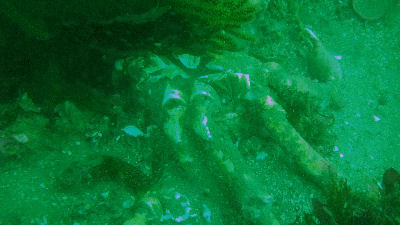 A crab molt?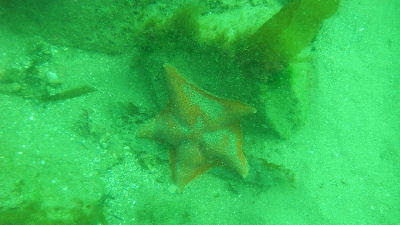 A Starfish.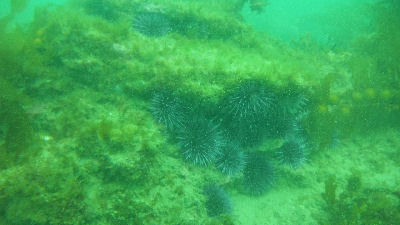 A bed of uni.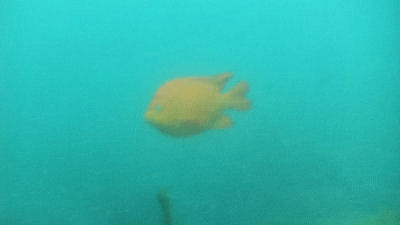 A Garibaldi.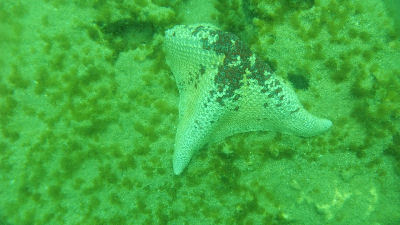 What is left of a starfish – there is a flesh eating disease that is rotting away local starfish (Thank you for that information, Max Bottomtime).
I surfaced when I had 500 psi left; I wasn't too far from the cove and only had a 10 minute surface swim before reaching my exit point.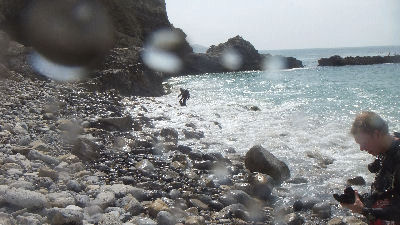 Reverend Al strolls out after Eric made it to shore.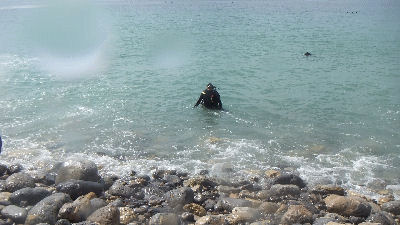 Chipper's easy exit.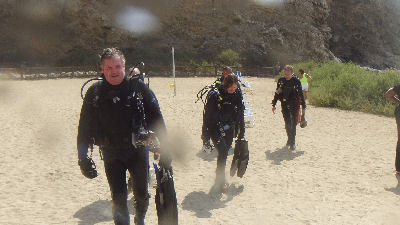 The fun part – the walk back up.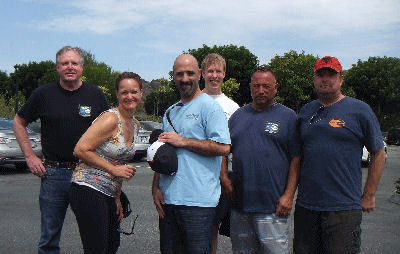 Today's group – Reverend Al, Donna The Hot Biker Chick, Randy, Eric, Chipper and me.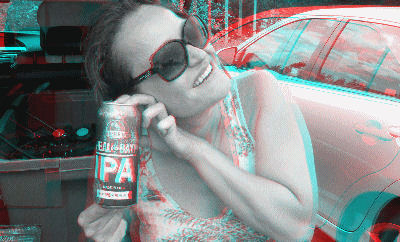 Donna models Heal The Bay IPA.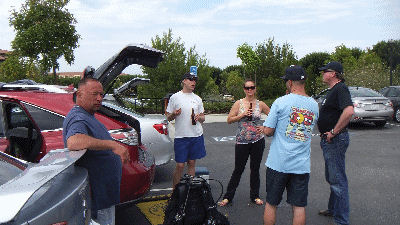 Traditional debriefing ensued.
A U.F.O. is spotted!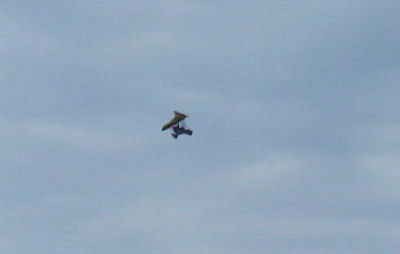 It looked like a flying lawn chair!
Was it a North Korean reconnaissance craft?
It passed by before I could zoom in, so we may never know.
When I got home, I heard a news story that one person was killed and 13 injured by a freak lightening strike near Venice Pier.
Among the victims was a SCUBA diver (not in the picture).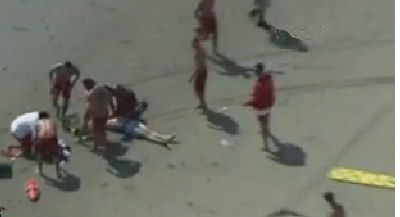 What amazed me more than the lightening strike was the fact that people actually dive Venice Beach.
You can read about the lightening strike and watch the video here: One dead, 13 injured after lightning strikes at Southern California beach