This has been a stressful few months.
I've been helping my mother move and am still dealing with liquidating my father's vast empire.
If anyone wants to buy a few hundred VHS tapes, please contact me.
Sorry for no posts since October, and I just realized with my Super-anti-spam upgrade, I need to approve some comments that have made it through the spam filter.
Sorry, Joe R.; your last comment was approved from months ago.
Looking at the swell map from the previous night, diving did not look too promising, but I thought, "I gotta get used to at least showing up."
Ben, his significant other, Randy and his girlfriend Karen were already there; Reverend Al showed up later, so did Rob and Jiles.
Even Joe R. showed up to watch us dive.
I felt my life was getting back to normal.
We went down to check conditions…
All was good; everything was flat.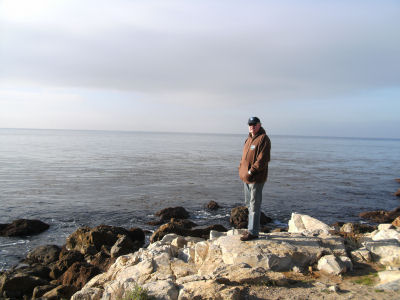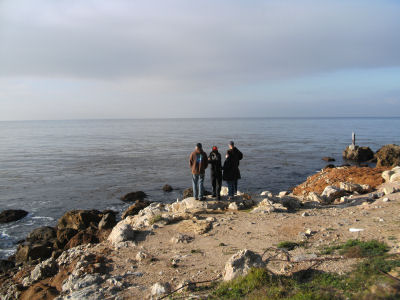 Everyone walked back up to the parking lot to gear up.
It was low tide, but everyone followed Revered Al and made one of the easiest entries off the point that anyone could have imagined.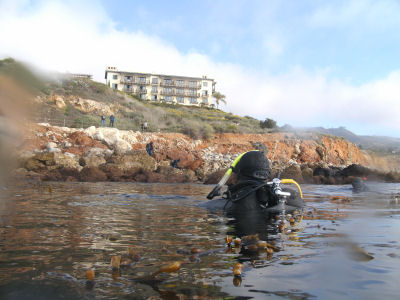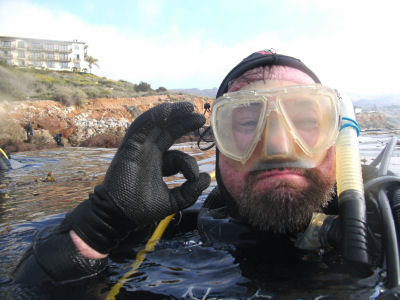 Seriously, I'm not joking.
When the O.K. Sign Is No Longer O.K.
After bitch-crawling over 50 yards of kelp, we descended.
Logged SCUBA Dive #519
Diving with Jiles, Reverend Al, Ben, Randy and Rob
Terranea Resort, Rancho Palos Verdes, CA
In With: 2800 psi
Out With: 600 psi
Max depth: 58 feet
Waves: Pretty calm with occasional light surge
Visibility: 15-20 feet depending on where you were.
Water Temperature: 51-57 degrees -depending on who you asked.
Air Temperature: 74 degrees
Total Bottom Time: 46 minutes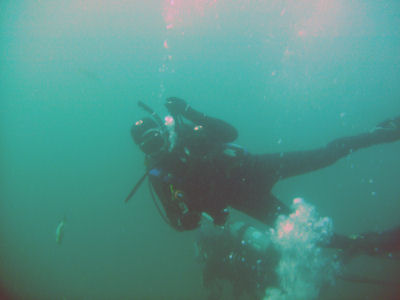 I was a little slow getting down.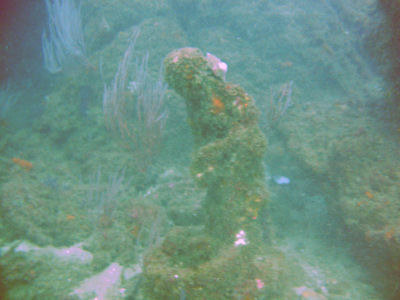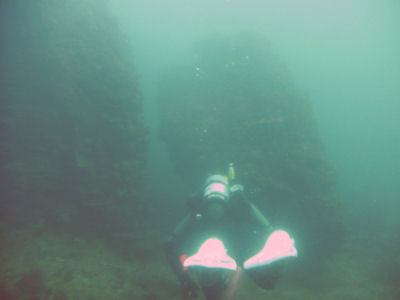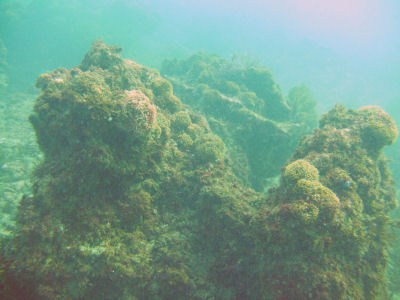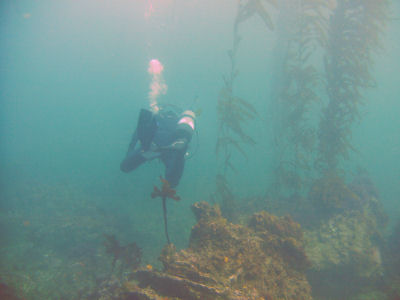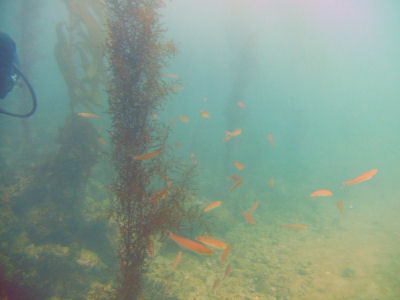 I had a hard time in 25 feet of water, with 600 psi.
I kept floating to the surface.
Jiles went looking for me; I kept waving at him, but he was always looking another direction.
We surfaced and I told him that I was going to swim back from here.
I made a 60 yard surface swim to the Cove.
I followed Reverend Al to the exit point and made a horrid exit, tripping over rocks and falling down.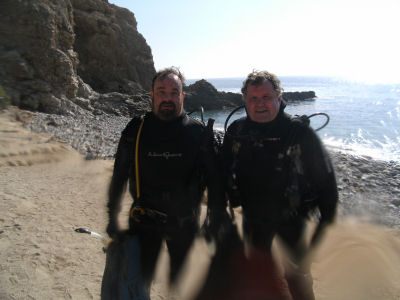 Conditions change, people come and go, but the debriefing is the same; thanks you Ben and everyone else.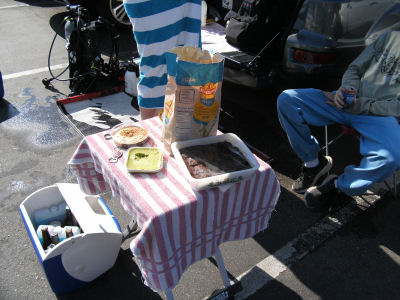 I'm hoping to be back soon, stay tuned.