Easter Day Diving Off The Bottom Scratcher Boat
The Rock Quarry, Catalina, CA
Solo Diving
In With: 2700 psi
Out With: 500 psi
Max depth: 60 feet
Waves: 0
Visibility: 30 feet
Water Temperature: Cool
Total Bottom Time: 50 minutes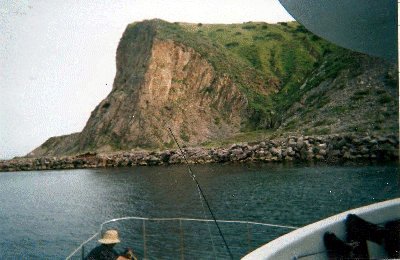 This location is actually an old rock quarry that had been used to build some of the break waters in the Los Angeles area.
I was the second one off the boat.
I trolled around; saw lobster, garibaldi, sheephead, etc.
A couple of seals passed by me.
I don't remember running across any other divers; sort of strange because of trips like this, I usually do.
This place has big boulders with lots of kelp.
Nice dive, lots to see in the rocks.
I heard something leaking, so I took my BC off and found that the low-pressure hose was leaking.
I'm glad it wasn't a high-pressure hose and I'm glad I wasn't at 100 feet!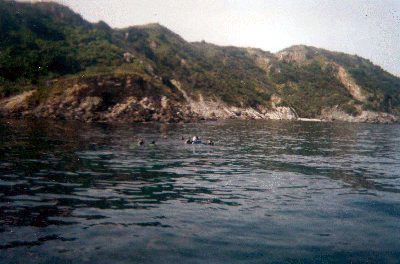 Students train off the Bottom Scratcher.
I stayed mostly with Captain Greg on the way back.
I think I was only one of three divers on the boat who wasn't either an instructor or student.
Comments Off

on Logged Dive #110, The Rock Quarry, Catalina, CA