It's that time of year when people all over the world stop throwing cigarette butts and trash all over the place and clean up the coast.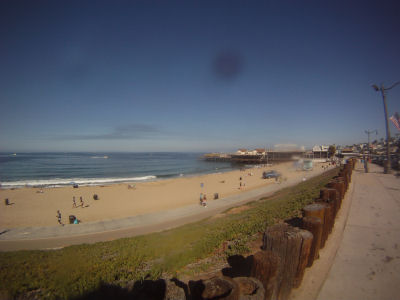 Yes, I'm referring to the Coastal Cleanup Day of 2015.
Dive N Surf handled cleaning underneath the pier – they closed the pier to fishermen and provided support to the volunteer divers who were picking up trash underneath the water.
I haven't been diving in over four months, mostly due to a sickness from hell that I acquired while in Iowa; my sinuses and inner ear were so clogged up, there would have been no way I could have submerged.
I was given a prescription of antibiotics – the "Z Pack."
I think they are just sugar pills because they didn't do anything.
Anyway, I am better now!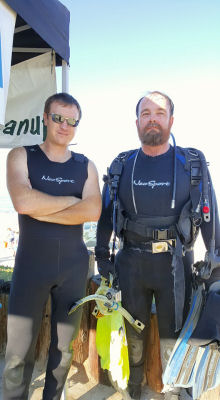 Photo compliments of TwinDuct.
TwinDuct and I prepare for the dive.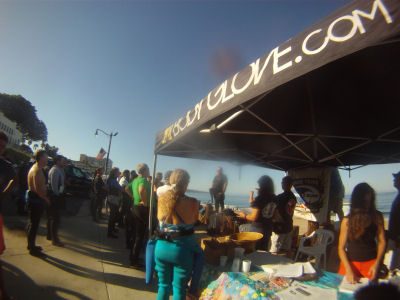 Tony gives the dive briefing.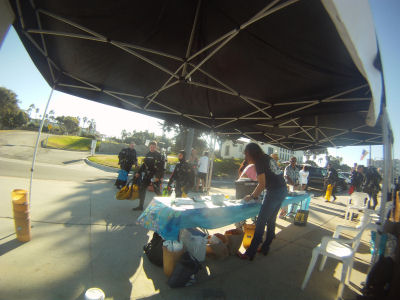 TwinDuct and I were a little out of sync as far as being ready for the dive.
I was fully geared, sweating my ass off and really needed to get in the water, so I decided to go solo.
I also figured that since I hadn't been in the water for a long time, if I got in trouble, I wouldn't burden anyone else.
I made an easy entrance.
Logged SCUBA Dive #492
Solo Diving
Under the Redondo Beach Pier and down the canyon, Redondo Beach, CA
In With: 3000 psi
Out With: 1000 psi
Max depth: 78 feet
Waves: Pretty flat with some waves breaking on shore
Visibility: 15 feet plus
Water Temperature: 62 degrees, colder in the canyon.
Air Temperature: 84 degrees
Total Bottom Time: 31 minutes
Just like in lobster hunting, the first divers under the pier get the coolest stuff.
That's why my time under the pier netted zero trash.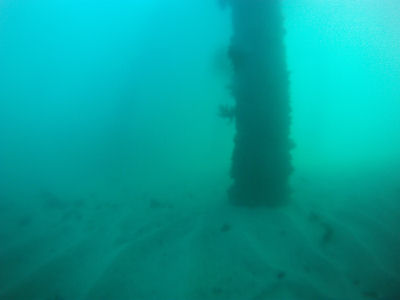 Under the pier.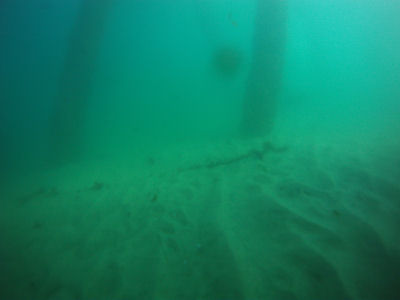 Pier pilings.
I decided to head South and into the canyon.
After a five minute swim, I felt a cold blast of water coming up from the canyon.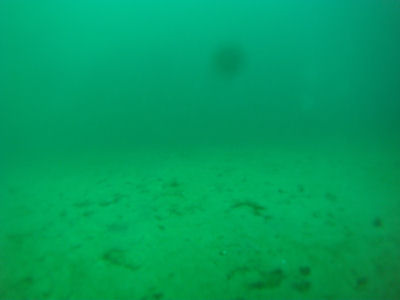 I headed down the canyon.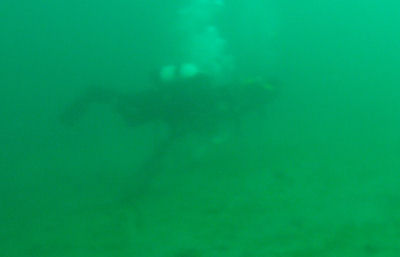 Other trash divers had my same idea – coming back with no trash is really embarrassing.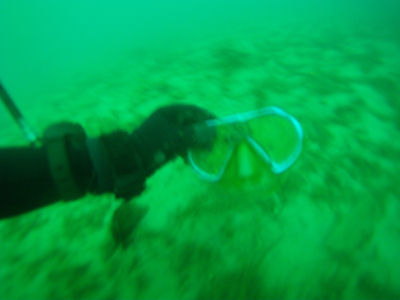 I scored a mask!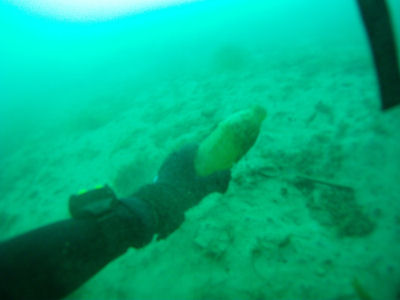 A bottle.
This was a nice and uneventful dive that gave me the confidence to finally get back into the water.
As I was swimming in, I encountered divers walking in – I had no idea I was in five feet of water.
I made an easy exit, thanks to Dive N Surf Joe who kept me from falling over as I was dragging my trash bag ashore.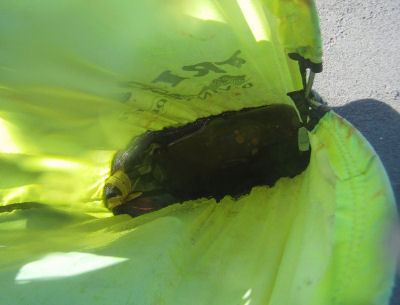 My collection of trash – a mask, two bottles, assorted socks and t-shirts and other garbage.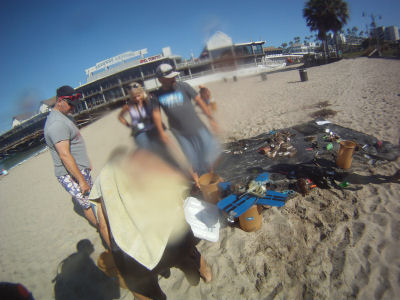 The trash dump – all trash is sorted and checked for sea life, that is thrown back.
Debriefing with the King Of Beer ensued…
It was nice to catch up with people I haven't seen for a long time.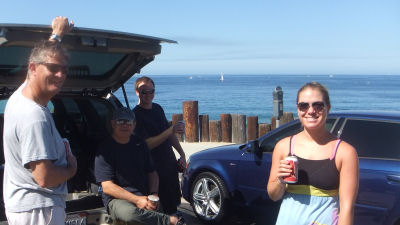 Chris, Mirek, TwinDuct and a new diver from Boston named Kelly.
Kelly is interested in diving Terranea Resort, so I gave her my phone and pager number – I wasn't drunk, obnoxious or acting desperate, so she may actually call me one day.
It is great to be back in the water!
More dives to come!