I have been stressing out on my taxes for the last four months, and was working on the last draft of my tax return up until last Wednesday.
Somehow, my employer changed my deductions from nine plus $217 to just nine.
Also, if you send an inmate pen pal money, she does not qualify to be claimed as your dependent.
To make a long story short, I think this blog will all be about beach diving for the next year.
And, the IRS works fast!
I mailed in my return Wednesday and got a call on Saturday from someone claiming to be from the IRS.
He said that if I didn't wire him $1,200 immediately an agent would be over to arrest me.
I asked, "Great! How much time should I ask off from work?"
His threats grew stronger before I just hung up on him.
I needed my Sunday dive.
The swell maps made the diving look iffy, but not only did I show up, I showed up 15 minutes early.
I met Reverend Al, Nice Bob, Mike and new diver to the group, Rob.
Rob has been certified since the 1980s, but hasn't done a lot of diving recently; this was his first dive here at Terranea.
The Point looked a little rough, so we opted for the Cove.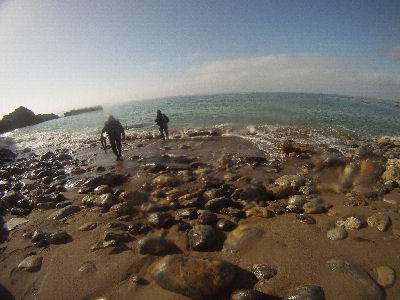 We made an easy entrance and swam to the rocky finger for our descent.
Logged SCUBA Dive #490
Dove with Reverend Al Rob
120 Reef, Terranea Resort, Palos Verdes, CA
In With: 2900 psi
Out With: 800 psi
Max depth: 42 feet
Waves: Manageable if you timed it right.
Visibility: 10-20 feet
Water Temperature: 58 degrees
Air Temperature: 76 degrees
Total Bottom Time: 30 minutes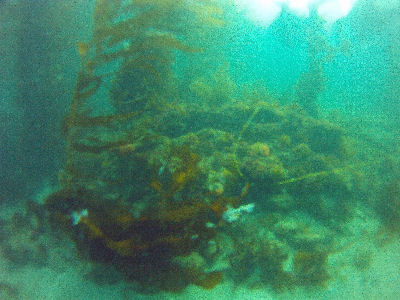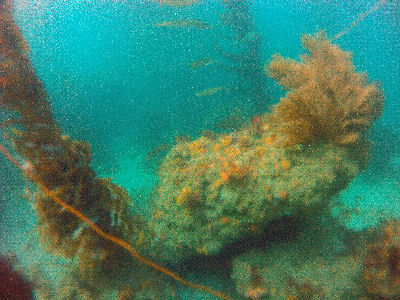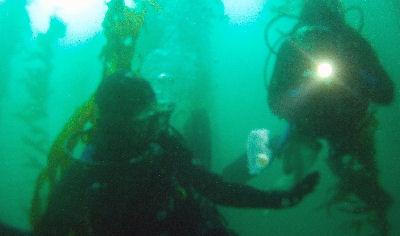 We spotted some kind of a strange blob.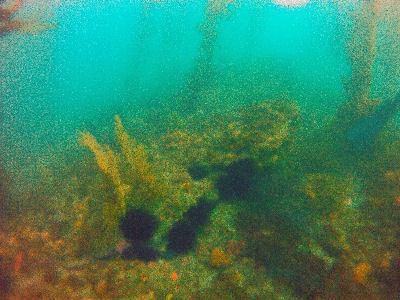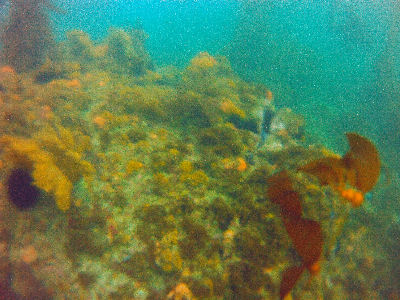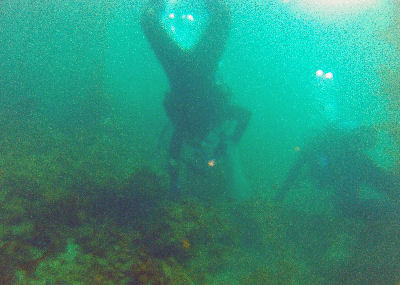 Al collects sea shells.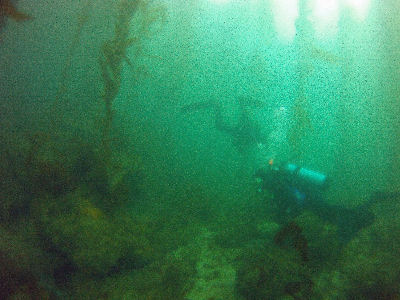 Visibility was up to 20 feet in some places.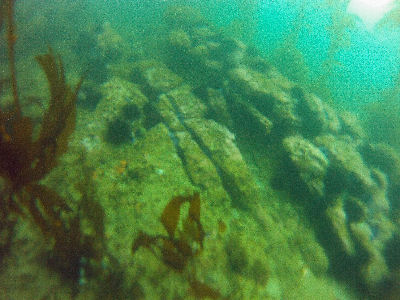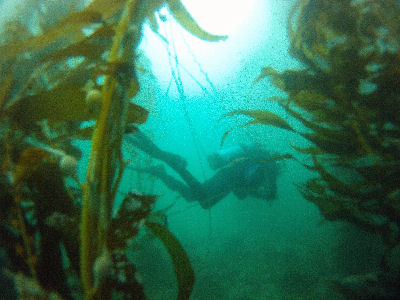 Rob had an interested habit of going through the kelp.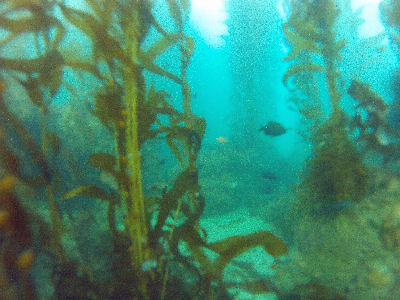 When we reached 1,000 psi, we signaled to Reverend Al; he started to lead us back, but Rob was very slow…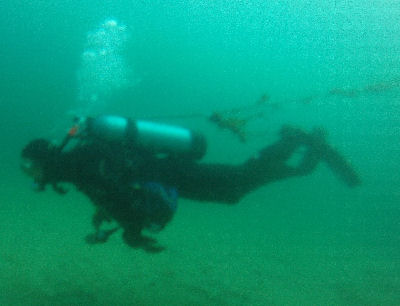 I discovered Rob's handicap… he was trying to take some kelp back with him.
I broke him free.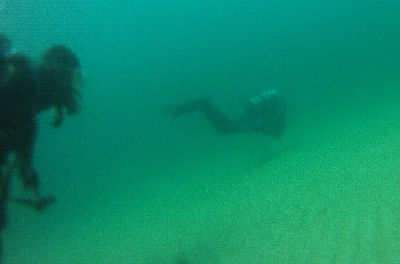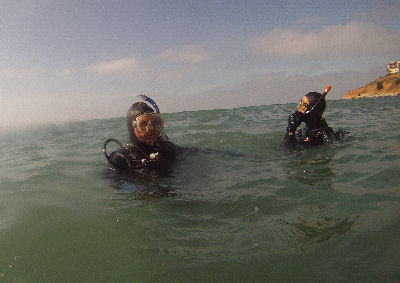 We surface right on spot.
After timing the swells, we made a fairly easy exit.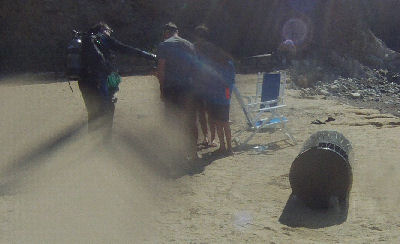 Reverend Al hands out shells.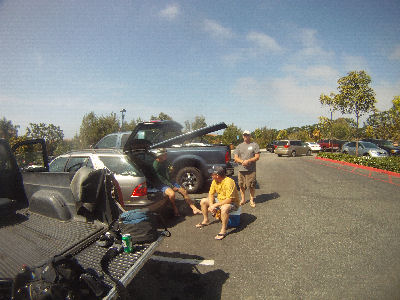 Debriefing was fairly quick today; Al was headed to the Long Beach Grand Prix and others had stuff to accomplish.
Comments Off

on Post-Apocalypse IRS Dive