I was determined to get in the water today – I think everybody else was, too.
I arrived at Terrenea Resort right at 8 AM to find the regulars already geared, or gearing up.
And then I saw Chipper…"Don't worry, conditions look like they already suck, it doesn't have anything to do with me and you both being here," he said.
Thinking it may be crowded, a bunch of them had gotten here at 7:30 AM.
They scoped out conditions, ruled out the Point, and decided to enter the milky waters off the Cove.
Reverend Al then pulled up; I knew that they would wait for Al, but I didn't care if I went solo.
I spent the next 15 minutes gearing up as fast as I could; I felt like I was in a speed-gearing contest.
I never had wrapped my zipper-less dive boots with duct tape so fast.
We walked down to the Cove to find a shoreline that resembled a washing machine – normally, I would have called it, but I needed a dive and we have a somewhat sandy beach now.
Everyone entered without problems.
I surface swam, following the others.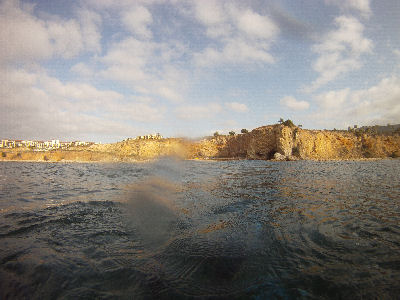 Holy crap, are we swimming to Catalina?
We decided to follow Reverend Al.
We descended…
Logged SCUBA Dive #489
Dove with Chipper
120 Reef, Terranea Resort, Palos Verdes, CA
In With: 2800 psi
Out With: 1400 psi
Max depth: 36 feet
Waves: Choppy with annoying shore waves
Visibility: 5-8 feet
Water Temperature: 60 degrees
Air Temperature: 74 degrees
Total Bottom Time: 30 minutes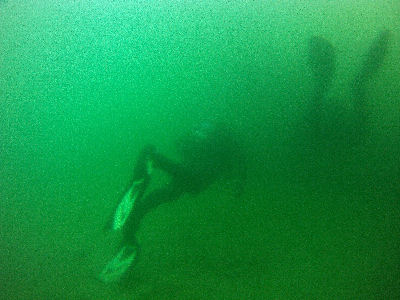 Visibility sort of sucked.
Somehow, I ended up following Chipper, and we lost the rest.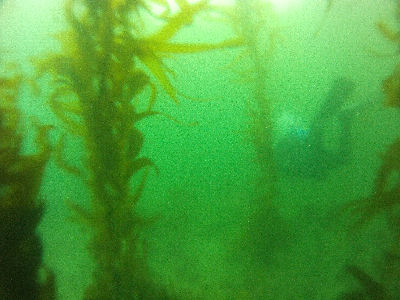 Regardless of the visibility, I was glad to get wet again.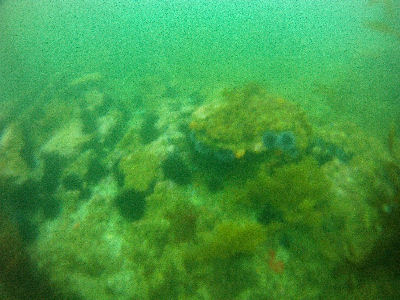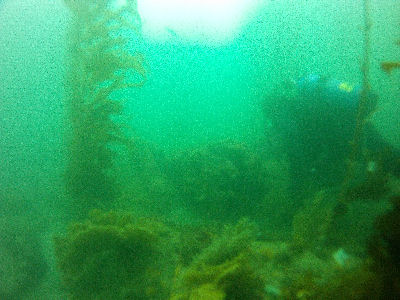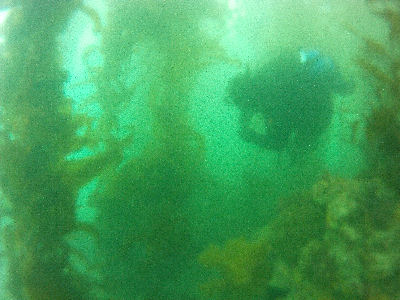 Chipper's air-integrated diving computer took a crap on him; he had no idea how much air he had.
Instead of doing the macho thing and continue the dive until it got hard to breathe and then just surface, he started heading back.
I followed.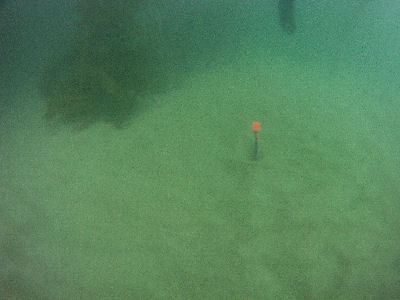 A new and strange form of sea life?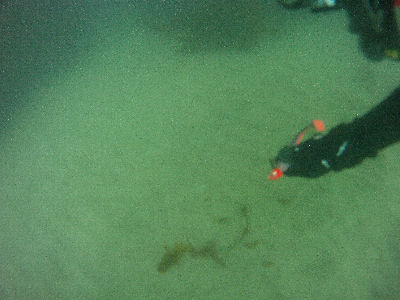 A fishing lure!
I depended on Chipper's navigation and hoped we would surface close to the exit point.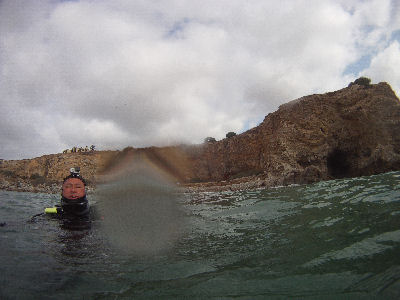 We surfaced right on target!
Thanks Chipper!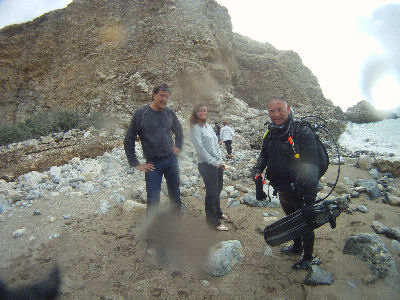 Donna The Hot Biker Chick and the guy she likes more than me, Kevin, met us on the shore.
Donna said, "I wanted to go diving, but I showed up at 8:20 and you guys were already going into the water."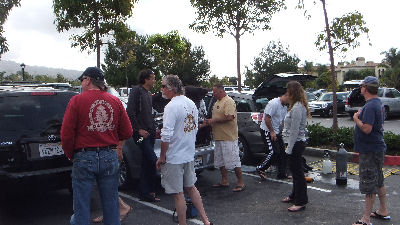 Let the debriefing begin!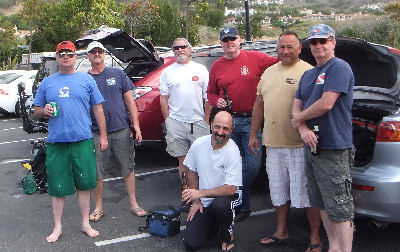 Group shot from left to right – Me, Nice Bob, Jeff, Randy (kneeling), Reverend Al, Chipper and Mike.
As Summer approaches, there was talk about bringing the ghetto grill back into debriefing service.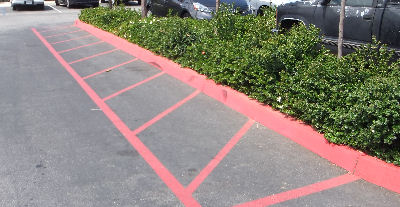 Management even marked off a spot where we could set up a barbecue and chairs.
All the secret parking spots in the free lot are now painted red; coincidentally, I'm sure, they also raised the parking rate at the hotel from $5 to $10.
Chipper took the battery out of his computer and put it back in – it worked!
His computer must be running Windows 95?
Debriefing lasted until noon for the diehards.
Even though conditions sort of sucked, I was glad to have dove again.