Long Point (aka The Old Marineland), Palos Verdes, California
Solo Diving, So Cal Buddy Diving
In With: 2200 psi
Out With: 700 psi
Max depth: About 50 feet
Waves: Small swells, but with a few predictable surprises
Visibility: 20-25 feet
Water Temperature: 64 degrees
Total Bottom Time: About 35 minutes
I arrived at Long Point about 30 minutes late; I was able to park in the last remaining illegal spot in the tiny lot.
The parking lot was jammed with divers – regulars and new comers.
Reverend Al said that he was going to try The Point; I didn't check conditions for myself, but nobody was holding beers in their hands, so I geared up and followed Reverend Al and his group to the boulder entrance.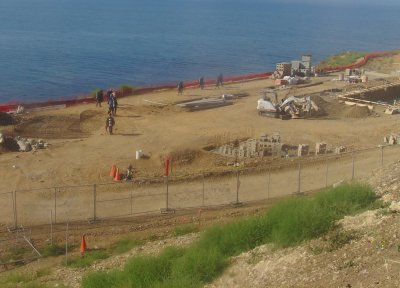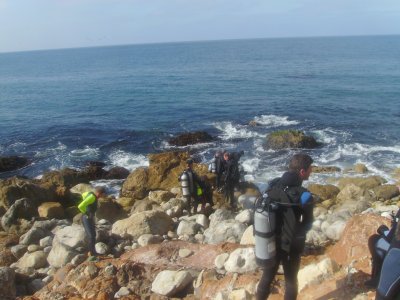 WARNING: Boulder entries are potentially dangerous and should be reserved exclusively for macho divers.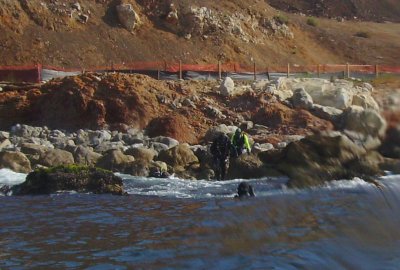 I made it out with no problem.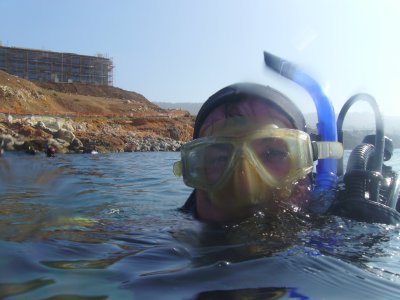 We waited for everyone else to make it out.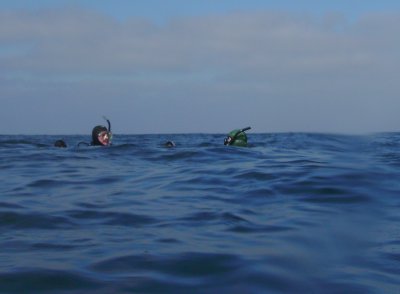 I looked underwater to preview the visibility…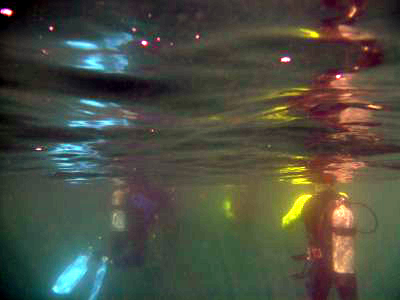 …it looked spectacular!
I had used my tank previously to clean my regulator, so I went diving with a short filled tank.
I told reverend Al that I was going to follow the group to the Pinnacle, and then take off on my own after five minutes.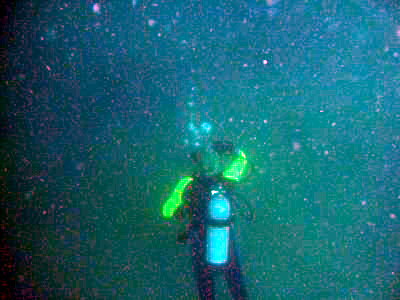 We descended; I had a hard time equalizing, but managed to follow the group down with the great visibility.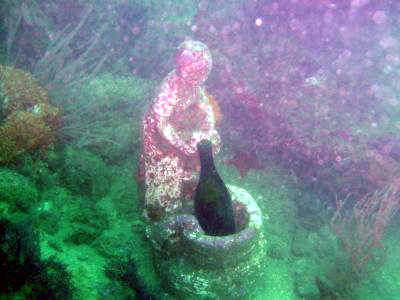 The Pinnacle – Underwater architecture at its best.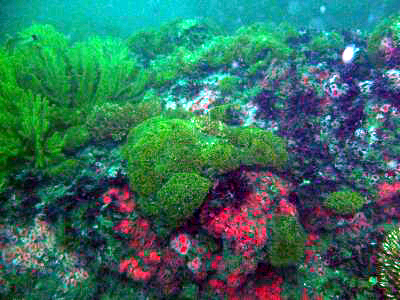 I hung out around the Pinnacle for maybe 10 minutes.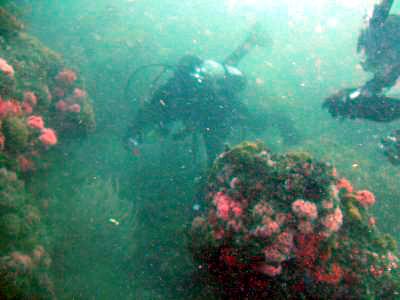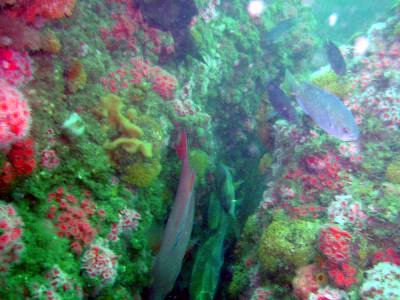 There were a lot of fish here!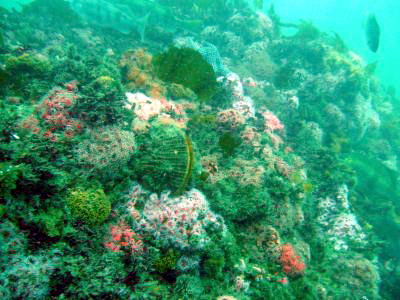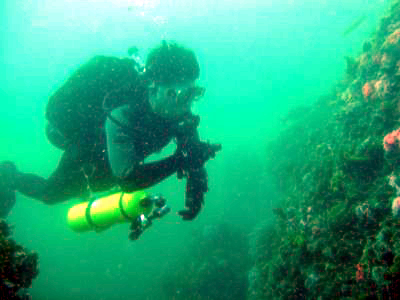 A diver at Long Point with a deco bottle?
He later told us, he wants to practice carrying it.
If he needs practice carrying gear back up the hill, he can carry mine!
I broke away from the group and started towards the cove for an exit.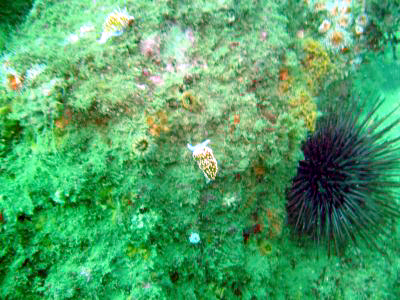 There was some weird kind of nudibrach that I had never seen before – it looked like a bleached Spanish Shawl.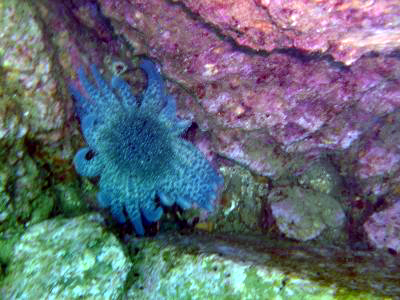 Another Sun Star!
Just think, two years ago, I had never seen one; now they're all over the place!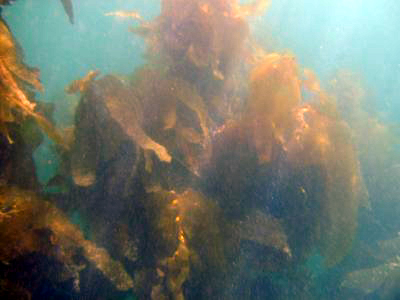 An abundance of kelp is returning to Long Point.
I was running low on air and did a surface swim of about 100 yards to the cove.
I used about 200 psi of air looking for a lost fin from last week – no luck.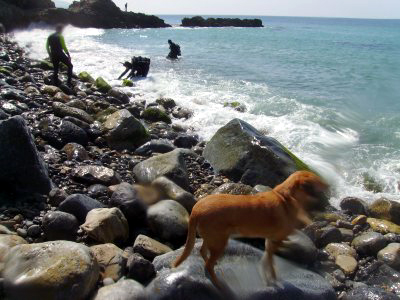 Juan Twenty was nice enough to be the unofficial Dive Master upon exit, while Cyber the attack dog kept watch.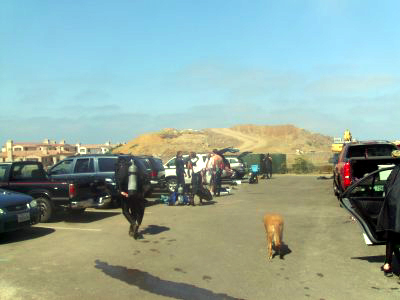 After another macho walk up the switchback trail, the divers heavily debriefed with an assortment of domestic and imported beers.
Another perfect day of diving at the Old Marineland!