Here's my long awaited dive on the Bottom Scratcher…again – another charter by Pacific Wilderness.
I arrived at the dock at 5 AM hoping to score a bunk, but the boat was out on a night dive.
However, I did get there early enough to get a bunk when the boat pulled in shortly after.
The Captain was the owner, aka Captain Greg, Debbie the cook and Bobby the deck hand.
It was the same crew as before except for the Dive Master.
I asked for and got "number 13" again.
I met my diving buddy Nick.
We departed on time to the second.
Once passed the break water, the boat tossed in large swells; some got sick.
I drank coffee with others in the back while Nick slept.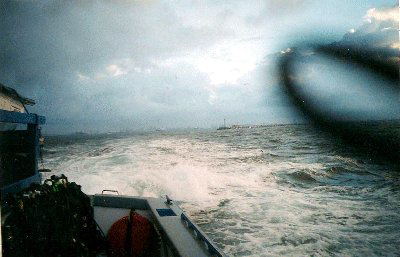 About 25 minutes out of the break water, the boat turned around.
Apparently, the coast guard radioed every boat in the channel and said, "where you are in two hours is where you're going to be for the next 24."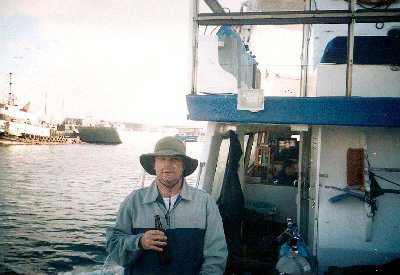 Immediately, we started drinking beer.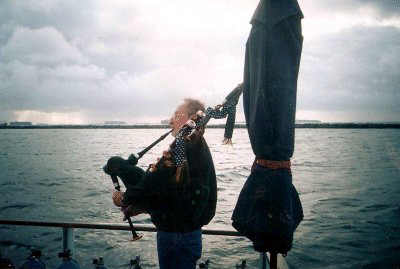 We also enjoyed a free bagpipe concert!
The breakdown on the boat – all guys except for one older woman.
Someone on the boat told me that even if it was full of women, all the females in the Pacific Wilderness Dive club are beer drinking lesbians
I've heard that Sport's Chalet has a lot of women, but they're mostly in classes.
I hear that Sports Chalet sucks because they tend to baby-sit divers; I don't know from personal experience.
Comments Off

on The Bottom Scratcher – The Dive That Never Was