For Christmas, my Father gave me 68 episodes of Sea Hunt, which I have so far gotten through six episodes.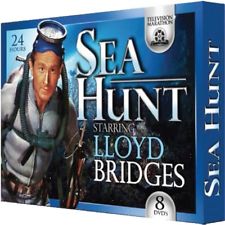 This was one of the best Christmas gifts ever, in my entire 35 years of existence!*
It has been a weird December; it has been hit and miss, as far as the conditions have been concerned.
The weather has been warm, stormy, rainy, sunny and back again in random order.
I had looked at the online swell maps and have called dives, only to find out that conditions were divable.
I have shown up, and called it because conditions in person sucked.
Thank you Max Bottomtime for the Saturday dive report!
Conditions were reported as excellent, and that matched with the swell maps Sunday morning.
I was finally going to be back in the water again!
I arrived at Terranea Resort at 8:01 AM and met the regular dive crew as they checked out the conditions.
It was flat as a lake, and we could see the rocks on the sea floor from the cliff.
We checked the Cove and Point, and spent a lot of wasted time socializing as we discussed our dive plan.
It didn't matter where we went, or where we exited – it was flat and clear!
We walked back to the parking lot and geared up.
Even the most non-macho diver could have made an entry from the Point.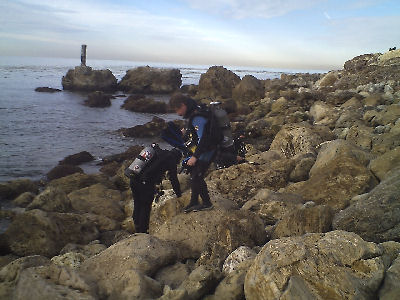 Flat as a lake – no stress, no worry, just take your time and swim out.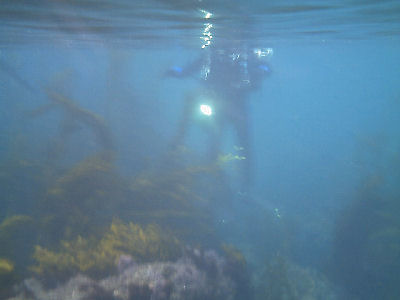 Visibility was spectacular!

I made an easy entrance, and we all waited about 20 feet from the boulders for the rest.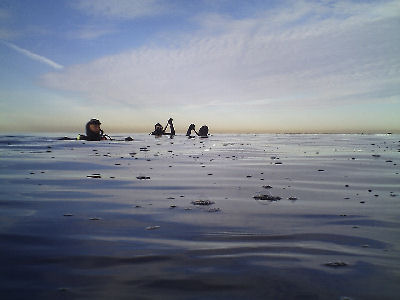 We swam out to above Ted's Pinnacle.
Logged SCUBA Dive #480
SoCal Buddy Diving with Blue Steel Dennis, Ben, Mike, Reverend Al, Chipper, Randy, Nice Bob and Libertarain Ted
The Point off Terranea Resort, Rancho Palos Verdes, CA, USA
In With: 2750 psi
Out With: 300 psi
Max depth: 62 feet
Waves: FLAT!
Visibility: 25-40+ feet
Water Temperature: 58 degrees
Air Temperature: 65 degrees
Total Bottom Time: 32 minutes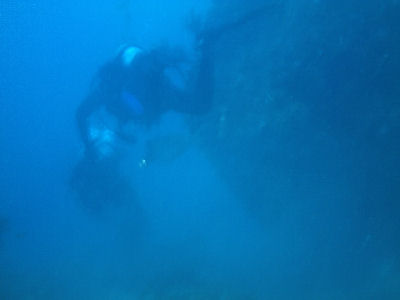 The Vis was great!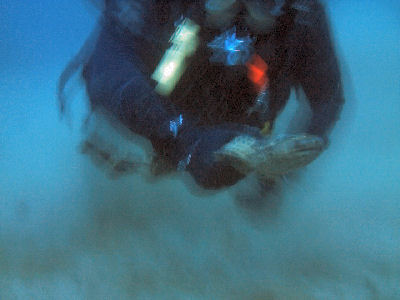 Chipper with his pet leopard shark.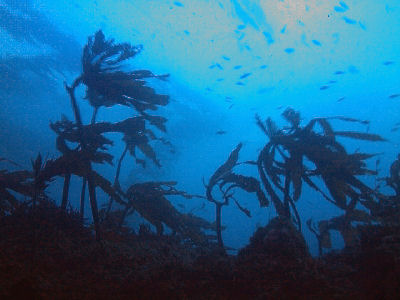 View through the kelp.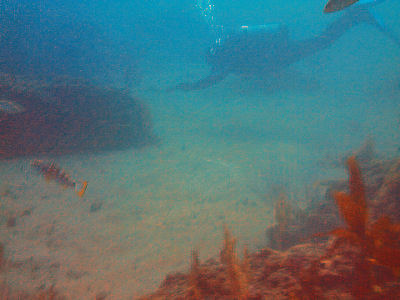 Checking for bugs.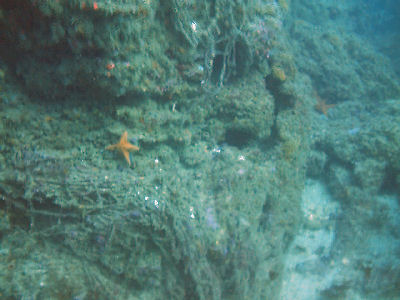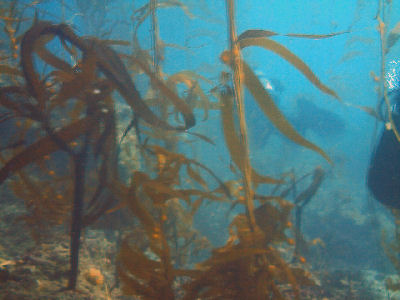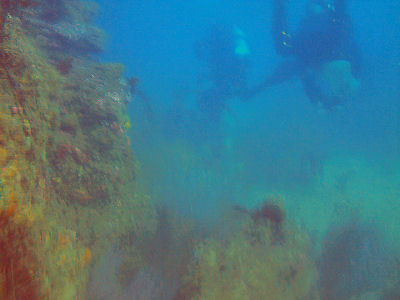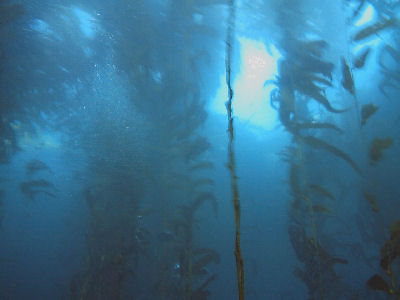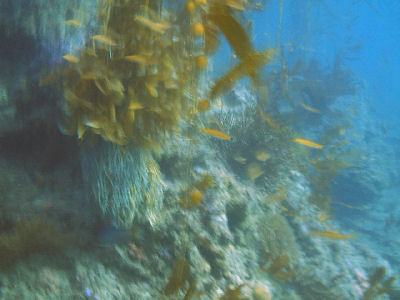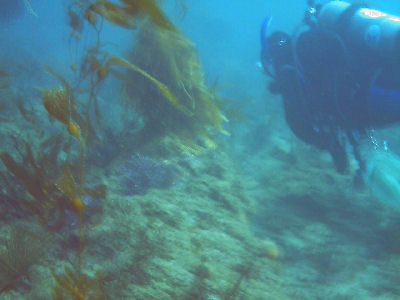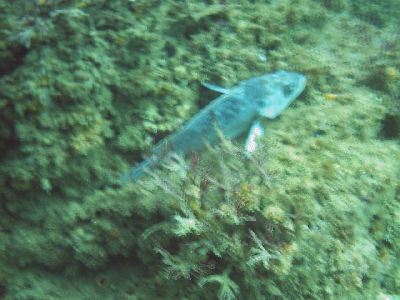 A Ling Cod?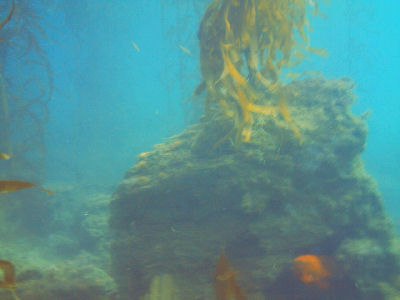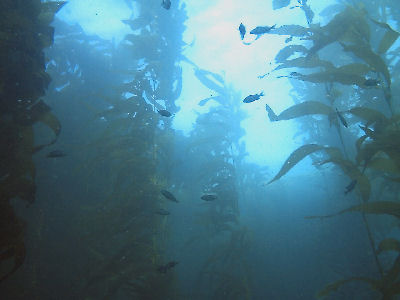 It was such a wonderful dive, I was starting to get concerned that I would run out of air.
At 700 psi I surfaced to figure out where I was.
I was still very close to the Point.
Should I just surface swim to the Cove and make my traditional exit, or do a macho exit at the Point?
I AM MACHO!
I turned around, and submerged to make an exit at the Point.
Everyone else headed to the Cove.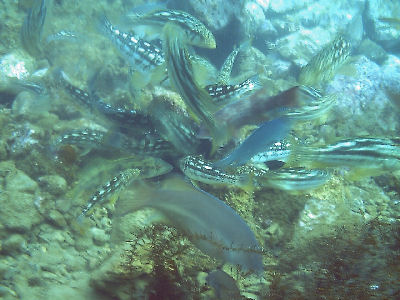 Someone broke open some sea urchins to feed the fish.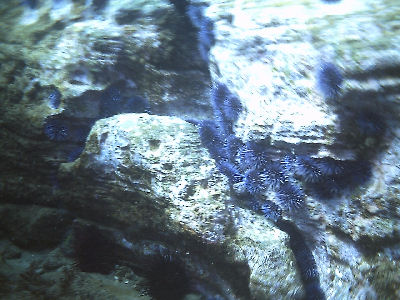 An Uni bunch.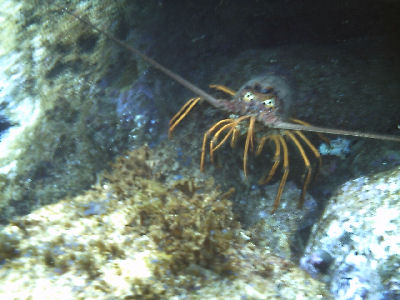 A lobster taunted me.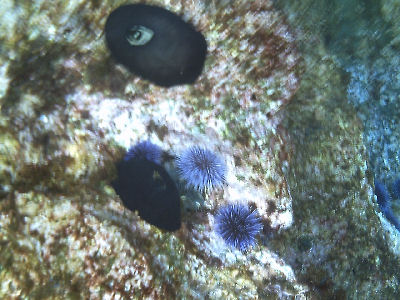 Black Opals.
I made an easy exit at the Point – I swam up, climbed on a boulder, and thought to myself, "Fuck, climbing over these boulders to get to the trail is going to suck."
I didn't quite exit where I wanted to, but I am macho, so it didn't bother me.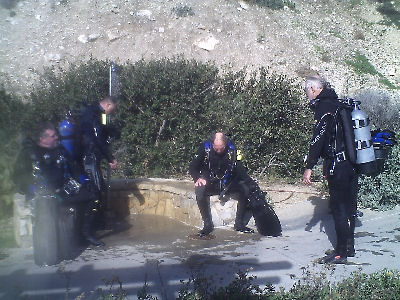 Everyone was so relieved that I made it back.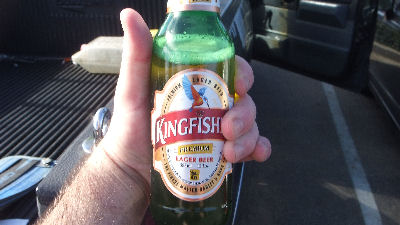 Kingfish Beer?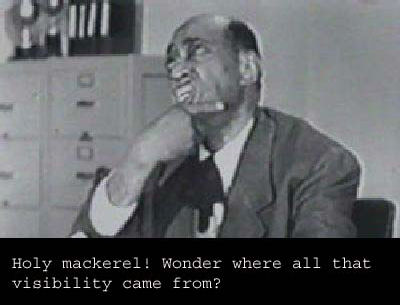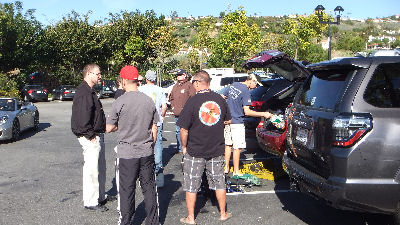 Debriefing again!
Chipper said, "You know when diving is great when we only talk about diving during the debrief, instead of stupid politics and religion."
That we did… that we did.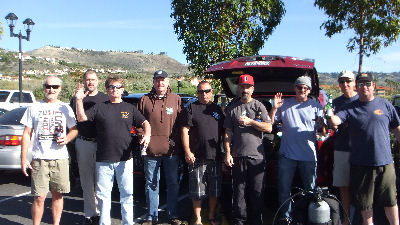 Group shot from left to right – Blue Steel Dennis, Ben, Mike, Reverend Al, Chipper, Randy, Nice Bob, Libertarain Ted and your truly.
More to come, stay tuned!
*Give or take 11 years.