September 22, 2019*
After last night's dive, there was some debate about where we should dive once we reached Catalina Island.
We were suppose to do the back side, something that I have never experienced, but the conditions were reported to be green and crappy.
Captain Dave said that he would anchor on the backside and move if conditions were bad.
Between the beer, the mountains of food and the boat moving constantly for the last 24 hours, I developed what felt like acid re-flux disease.
I did not sleep very well.
At around 4 o'clock in the morning, I heard these massive bangs on the side of the boat as we rocked back and forth.
I didn't smell smoke and I wasn't wet, so I was determined to sleep through, or try and sleep through, the disturbance.
After what seemed like an hour of bang, slosh, bang, slosh, the engines fired back up and the boat took off.
I'm only going to guess that we were anchored on the back side, and that we were now on our way to the front side.
I woke up promptly at 6 AM to pound coffee and eat bread; First gate time was 7 AM and the real breakfast would be served afterwards.
We were anchored outside of Two Harbors on the East side.
I had to take a piss really bad, so I was ready to go when the gates opened at 7 AM.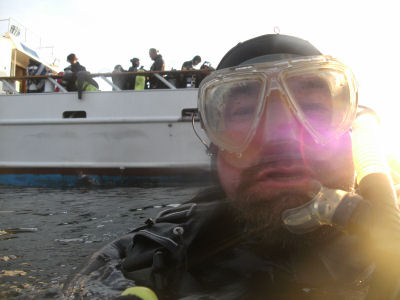 I descended…
Logged SCUBA Dive #516
Solo Diving, SoCal Buddy Diving
Eagle Reef, Catalina Island, CA
In With: 3000 psi
Out With: 500 psi
Max depth: 100 feet
Waves: Pretty calm with light chop
Visibility: 15-25 feet depending on where you were.
Water Temperature: 63 degrees, 55 at depth
Air Temperature: 71 degrees
Total Bottom Time: 47 minutes
I reached bottom at 40 feet and proceeded East.
It was fairly dark and very green.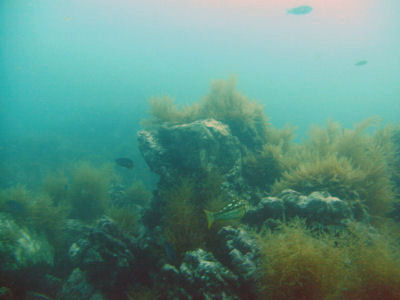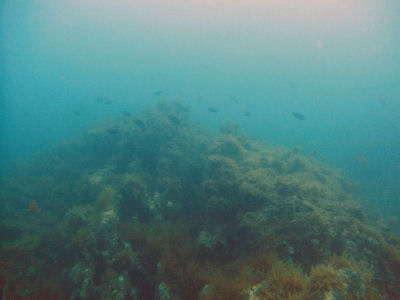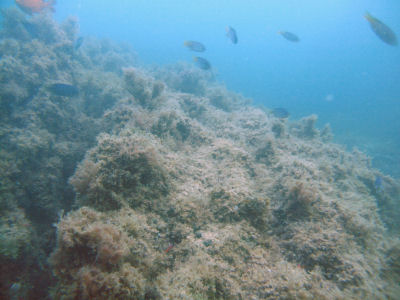 I went all the way down the East side of the Reef and reached 100 feet in the sand – nothing to see, just bragging rights.
There was a big therocline at about 60 feet where the water temperature dropped into the 50's.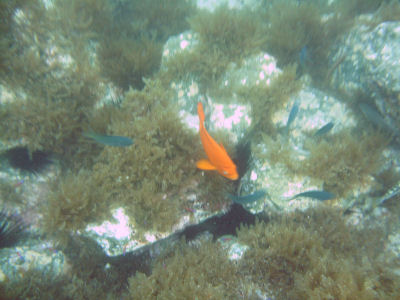 I serenaded myself with some underwater rap.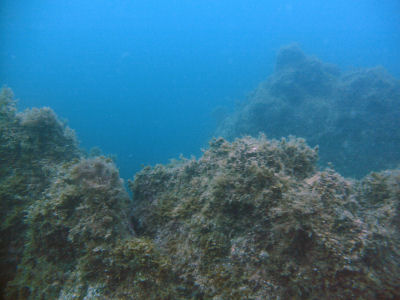 I made an easy swim back to the boat, with just an easy exit.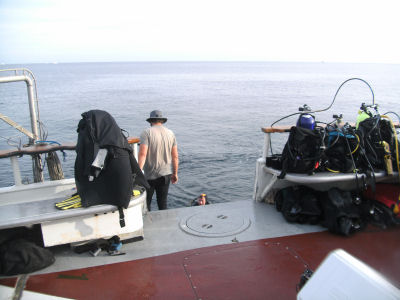 I had a breakfast burrito to recharge for the next two dives.
The last two dives, coming soon!
*Due to lack of internet access, and too much to do to write while it is happening, there has been a delay in these posts. Pretend you are in 1990.
Comments Off

on Dive Number Six Off The Pacific Star – Eagle Reef