It's Dive Day Sunday again!
I checked the swell map before leaving…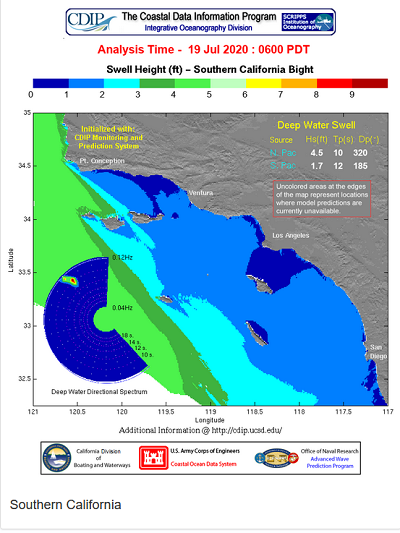 If the visibility sucked, at least I shouldn't have to deal with the waves.
I headed to my favorite spot, Terranea Resort.
Ben's diving group was already checking conditions out.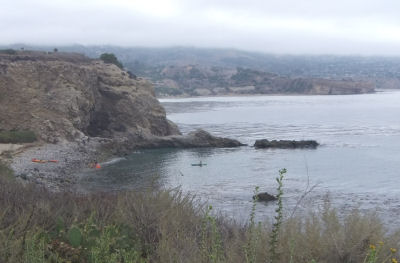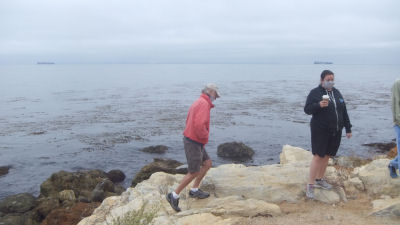 Ben's group decided to take a dive off the Point.
I decided to go off the Cove and find that diver's torso that I saw last time.
Randy said, "It's easy to find, just get to 120 reef, go to the end and make a left – it's right there."
I made an easy and slow entry, being careful not to slip on the rocks.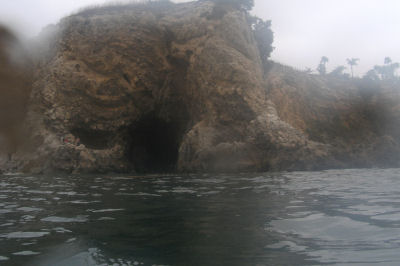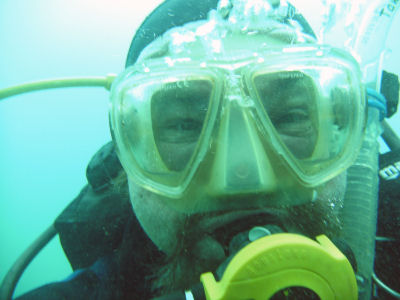 Logged SCUBA Dive #521
Solo Diving
Terranea Resort, Rancho Palos Verdes, CA
In With: 3000 psi
Out With: 500 psi
Max depth: 53 feet
Waves: Pretty calm with occasional light surge
Visibility: 15-20 feet, silty.
Water Temperature: 54 degrees
Air Temperature: 75 degrees
Total Bottom Time: 46 minutes
I thought visibility sort of sucked, but I didn't realize at first that my mask had fogged over; I cleared it.
I got to 120 reef and followed it away from the shore.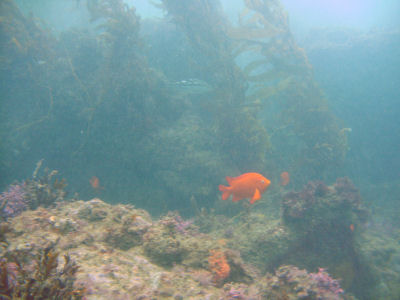 Out of nowhere, a seal dive bombed me; I looked back and he was heading to the surface.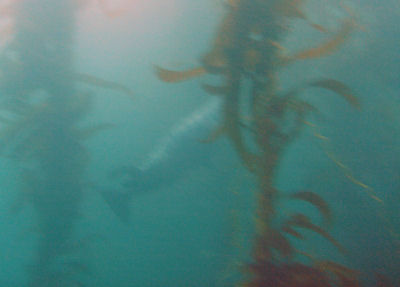 I kept an eye on my back.
That seal kept following me, preparing to attack, but he eventually left after realizing that he no longer had the element of surprise.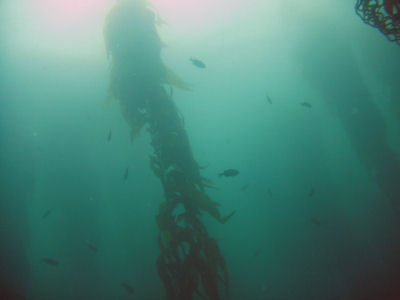 I got to the end of the reef at 40 feet and made a left.
I swam and swam and swam, and no torso.
I had a feeling I was going the wrong way, so I turned around to head back.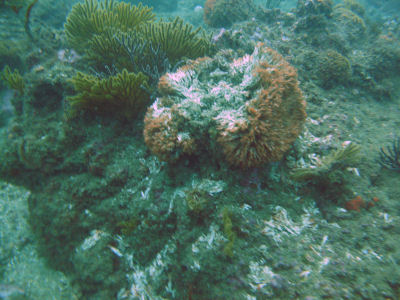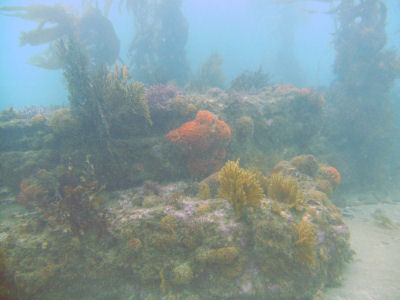 I reached the very end of the reef, and there he was!
He needs a name, I'll call him The Dude.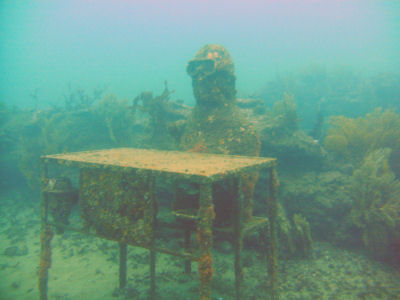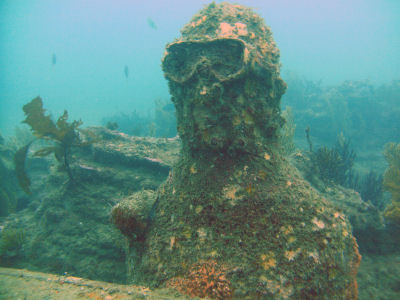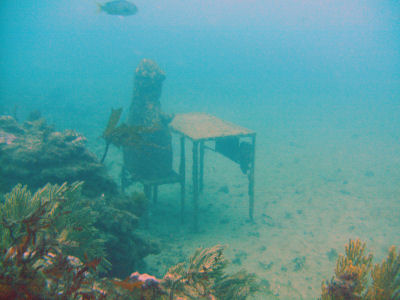 So, I sort of misinterpreted Randy's directions.
When you first hit 120 reef, follow along side of it going away from shore.
When you get to the end of the reef, in 40 feet of water, make a left.
It is right there.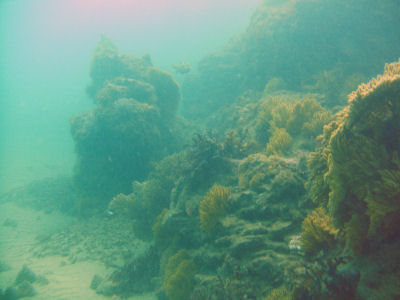 I made an easy, but non-macho exit.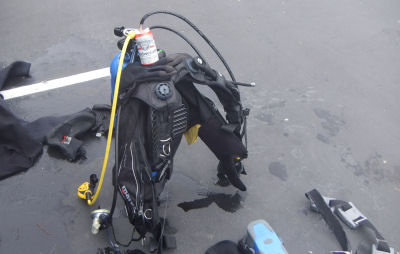 Ben's group had a great dive.
They reported 20 feet visibility at depth but also 52 degree water.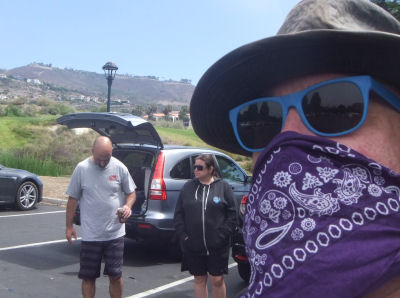 We discussed who could have brought The Dude to 120 reef.
Only one name came up consistently – Max Bottomtime.
But, nobody has heard from him for at least two years.
That conversation lead into reminiscing about the "Good Ol' Days" when Terranea was abandoned Marineland, Divevets was an active and fun dive group and the people from way back when.
We've lost some divers along the way – Shanon Wesserling, Dennis Gunn, Dan Rood all died, some divers moved away, others just disappeared from the scene.
In 2022, I will have been diving for 20 years.
To quote Bob Hope, "Thanks for the memories…"
Until next time, stay safe my three readers!
Comments Off

on Diving Terranea Again