Conditions looked good for diving, but I wasn't able to go because of other things that I needed to do.
My six readers know that I rarely ever get political on this blog – this blog is dedicated to SCUBA diving, travel and other extremely macho activities that I take part in.
This blog has so far outlasted many dive clubs and organizations and has been constantly rated as one of the top 700 English language Southern California SCUBA diving blogs in the world.
However, FCC Chairman Ajit Pai, a Republican and ex-lawyer at Verizon communications, announced in October that the agency would vote to undo its 2015 net neutrality rules, which prevent companies like Verizon and Comcast from blocking or slowing down websites or creating internet "fast lanes."
Friends, and enemies, I have been a Libertarian for many years and have often believed in free market capitalism.
Why should there be any laws that regulate what you can do with the network that you own?
55% of households have only one choice for an internet service provider; you think they are going to do what's best for their customers?
However, you cannot have free market anything if there is no competition, and anyone who thinks that the internet was just fine before OBAMA passed Net Neutrality, please read the following article:
10 Facts That Show Exactly What'll Happen Without Net Neutrality
Seriously though, I doubt it would really impact this blog, but repealing Net Neutrality would allow your ISP to basically censor the internet, which Verizon already said they would do.
I've been to China, where the government censors the internet – Facebook, Instagram, Google and many other sites are blocked, so you have to use a proxy service that is slow as shit, depending on the time of day you are online to get to those sites.
Is this the direction that we want to go?
Net Neutrality II: Last Week Tonight with John Oliver (HBO)
The FCC will vote to repeal Net Neutrality this month.
"If voting made any difference, they wouldn't let us do it." — Unproven quote attributed to Mark Twain
And Now…
Joe R. emerged from his disappearing act last weekend to forward me his pictures from last weekend's dive: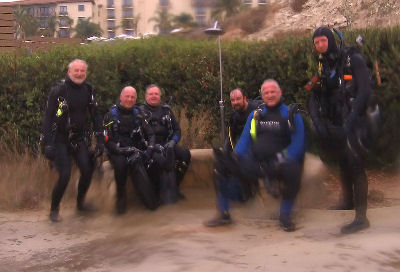 A group shot of the divers, minus Joe R.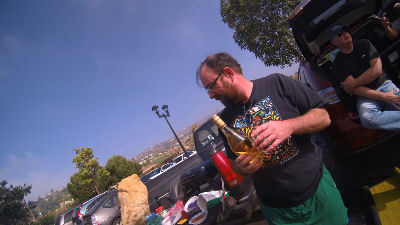 I think I'm starting to look old.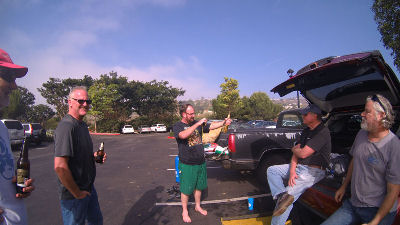 Taking a picture of the wine label.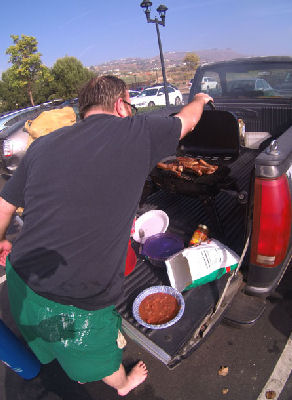 Checking the Barbecue.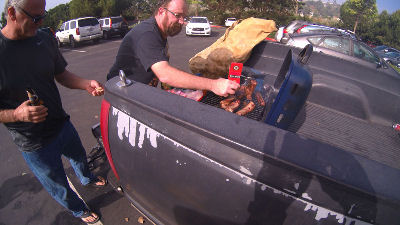 I turn the ribs.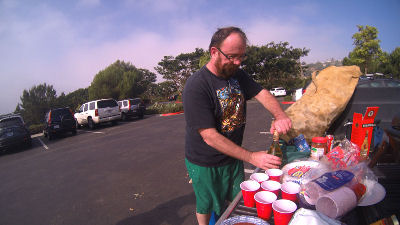 I pour Ginseng Wine.
Thank you, Joe!
Also:
I did another interview for a British rag about my trip to North Korea.
I say rag, because after answering four pages of their questions and giving them permission to use my videos, they cut it down to make me look like an American boozer in North Korea.
And, I never said it was dangerous to get drunk in North Korea, however, I did say that it is dangerous to mess with their propaganda or preach religion.
Enjoy the fake news: North Korea's drinking culture REVEALED: 26p a pint but you don't want to get too drunk