I haven't been diving since May, for various reasons.
I came back from my secret trip to Iowa with a cold from hell, but tried to get back in the water two weeks ago.
I geared up with Kenny and some 16 year old chick and made it all the way down to the cove where the pounding surf made us call the dive.
Nice Bob described his dive at the time as the only dive where he was nervous going out and coming back in.
Last week I celebrated too much Saturday, when Ronda Rousey beat the crap from that Brazillian bitch, to show up for Sunday services.
Today, I woke up with a cold and an earache.
I popped a bunch of Sudafed and drove to Terranea Resort with my gear, hoping for the best.
I had a choice between calling my dive again, or doing a very painful dive – my right ear was plugged.
I provided shore support to Chipper, Mike S., and Nice Bob.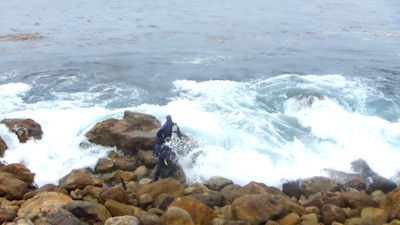 All three went off the Point, and made entering in hazardous conditions look relatively easy.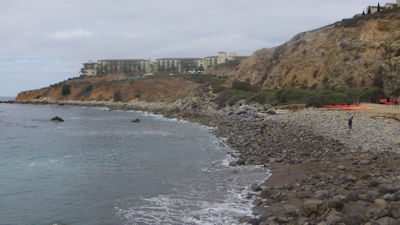 I hung out around the Cove.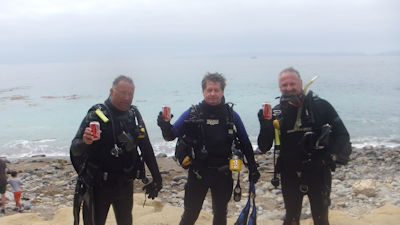 This Buds for you! Chipper, Mike S., and Nice Bob.
Chipper was disappointed in me; he said, "You don't dive anymore, don't update your blog regularly and show up to debrief in an Albania shirt looking like Zach from The Hangover."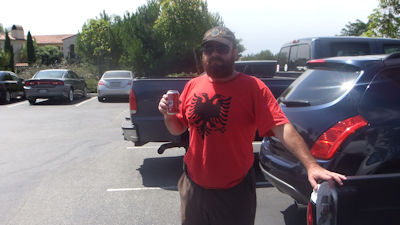 I look like Zach from The Hangover?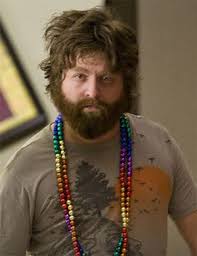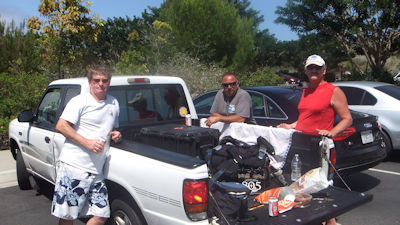 The Debrief.
Well, I have been keeping in shape by training for the Senior Citizens' Division of the UFC…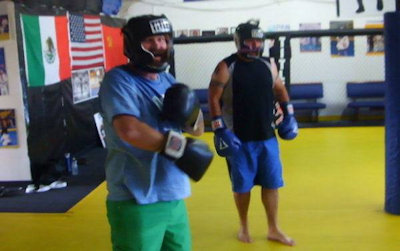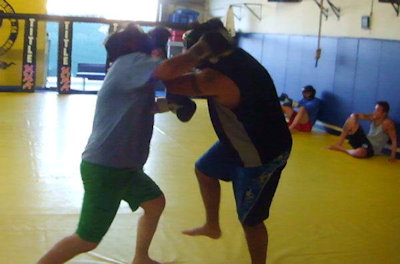 I'll try again next week to get in the water.
Oh, yeah – the dive report!
Chipper, Bob and Mike S. reported good conditions of 15 to 25 feet of visibility.
Comments Off

on Diving Update And Conditions Report