I'm on a diving roll – I got my tank filled on the Sand Dollar (I paid the deck hand $5) yesterday, after three dives in Catalina, and now for Sunday services – my traditional shore dive from Terranea Resort.
As I approached Palos Verdes, driving in my chick magnet, I realized that I left my regulator soaking in a five gallon fresh water bucket at home.
However, I did luck out.
Since I was prepared for a boat dive yesterday, I still had my emergency backup regulator in my bag – perfect!
Another saved dive!
I arrived a little late, but there were a lot of divers there.
Not only the regular Diveveters were there, but Dive N Surf was having a club dive – there must have been 30 divers in the parking lot.
Logged SCUBA Dive #385
The Cove, Terranea Resort, Rancho Palos Verdes, CA
Dove with Jordan and Jordan Senior
In With: 2500 psi
Out With: 600 psi
Max depth: 35 feet
Waves: Pretty flat with a few challenging swells
Visibility: 8 – 18 feet
Water Temperature: 66 degrees
Total Bottom Time: About 50 minutes
I teamed up with Jordon and his father; we all had about 2500 psi in our tanks, so we decided to go off of the Cove.
A lot of people dove off the Point as the water was extremely calm, at least, for the most part.
I made it out with no problems, but the swells kicked up a bit as my buddies entered.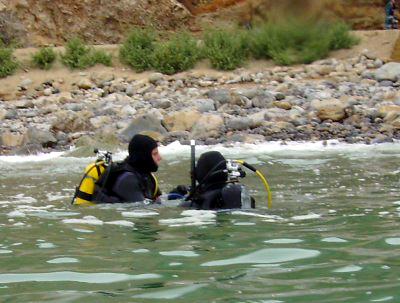 We surface swam to 120 reef and descended.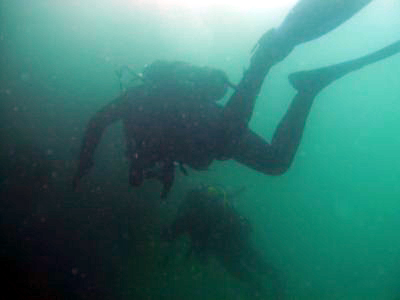 Visibility was great!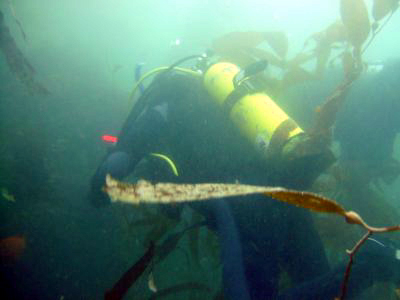 We trolled around 120 reef…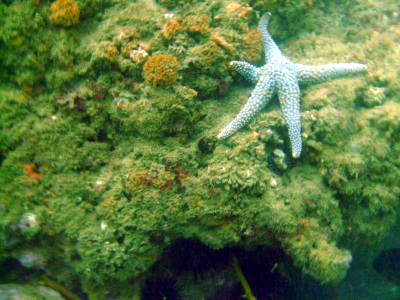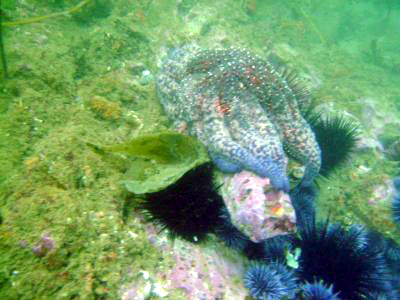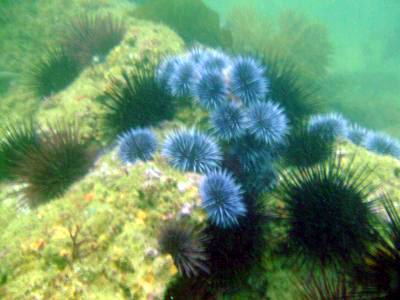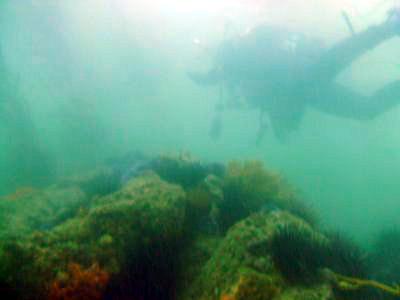 About 15 minutes into the dive, my camera froze – it wouldn't turn off and the buttons were not responsive.
Of course, that's when we had a seal encounter.
We started back when I hit 1000 psi and surfaced at the finger that leads to the cave.
There were some psychos diving off the rocks near the cave (see the below video) where it's "shallow and pointy;" luckily they apparently quit before anyone got hurt.
I made a perfect exit, so did Jordan and his Dad.
Dive N Surf was nice enough to DM our exits.
Reports from divers going off the Point were – "Visibility was about eight feet and we had to fight one hell of a current."
The current was so bad, that some SCUBA chicks from the Dive N Surf club exited the Point – something that not many divers do.
But, they were new divers and didn't realize that most divers avoid a Point exit.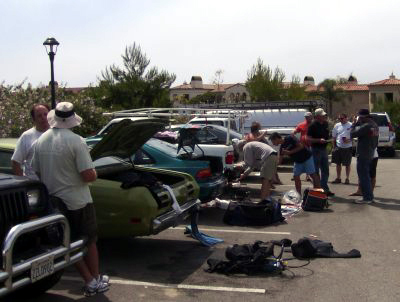 We took over part of the parking lot for our debriefing.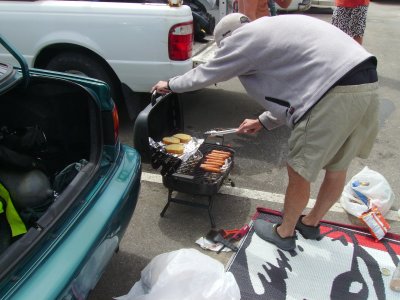 Chris fired up his grill for hotdogs and Texas style bread.
Professional Debriefer Paul made a short video:
To watch this video on YouTube, click here.
Another perfect Sunday service!
Comments Off

on Sunday Services – Diving Terranea Resort