It was Paris Hilton's birthday yesterday; she is a fellow SCUBA diver, so Happy Birthday Paris Hilton, and congratulations on your engagement and not hooking up with me!
Yeah, she is not one of my six readers, but it's the thought that counts.
There has been a lot of crap going on in my life, however, most of it is still classified.
On those notes, I looked at the swell map in the morning, and with no other obligations I decided to go diving; conditions looked spectacular.
I made it down to Terranea Resort and met Ben, the self-described "Gay, Mormon, Atheist" who was taking six newbies from Pacific Wilderness off of the Point.
Even though they were new, all were very competent.
One asked me, "What makes this an advanced dive?"
I answered, "Twenty years ago, this would just be a dive; the standards for open water divers are lower now, so if you go off the rocks on a beach, they consider it an advanced dive now."
He was relieved by my answer.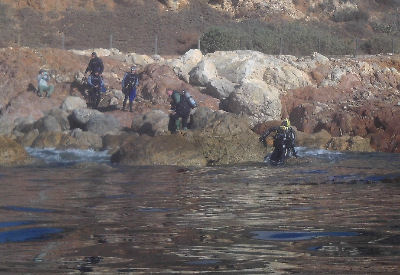 The water was flat… entry was extremely easy.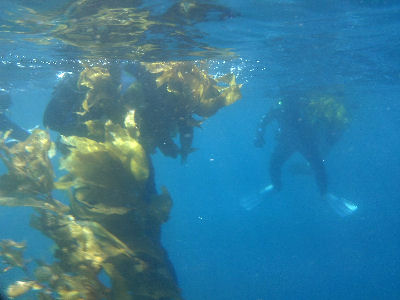 Vis was great near the surface!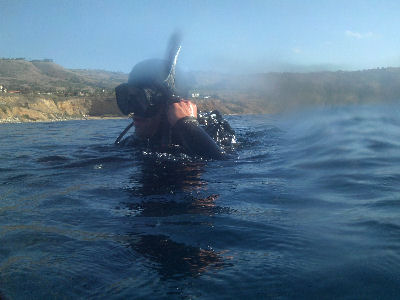 Everyone made it out with no problems; we swam out to the drop point.
Ben went over the buddy assignments, gave instructions on how to get to the cove, and said, "If you get separated from the group, you are on your own."
We descended.
Logged SCUBA Dive #508
SoCal Buddy Diving With Ben and six other "new" divers… Mak, Nick and others…
The Point off of Terranea Resort, Rancho Palos Verdes, CA
In With: 3000 psi
Out With: 750 psi
Max depth: 60 feet
Waves: Flat.
Visibility: 15-20 feet but silty deeper, better shallower
Water Temperature: 57 degrees at depth
Air Temperature: 73 degrees
Total Bottom Time: 42 minutes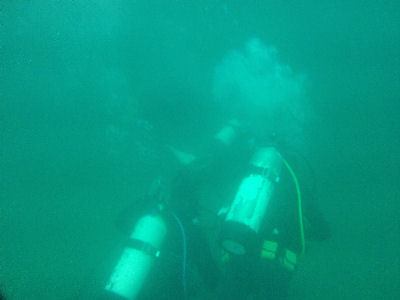 It took me a while to equalize and I quickly lost the group.
I never found the statue and memorials of the pinnacle, but continued my dive alone.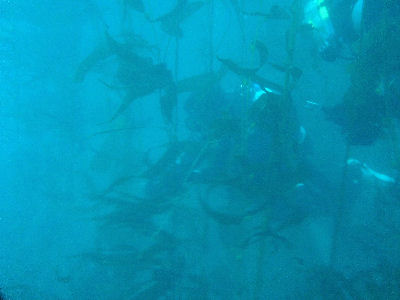 A diver in the kelp.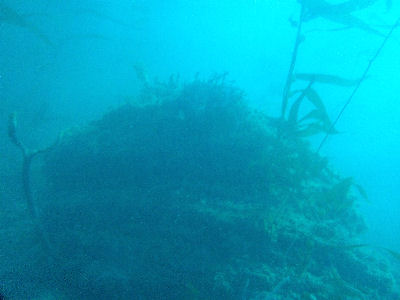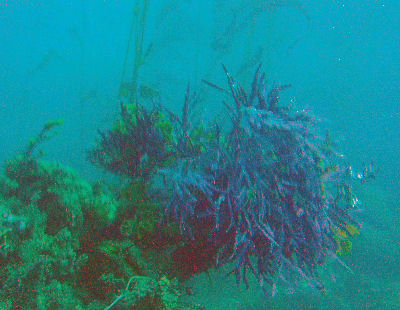 Cool purple plant.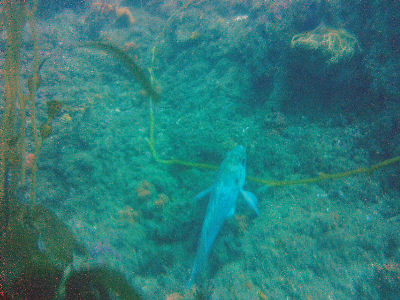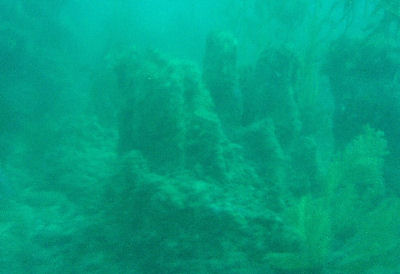 The Teton reef.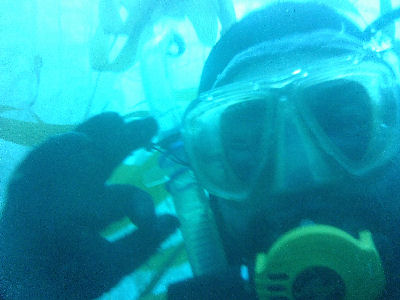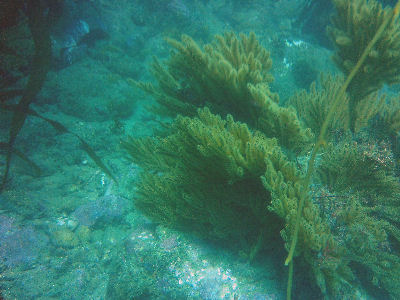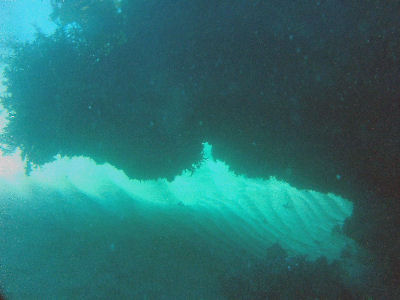 Interesting under-reef.
I followed my compass headings and ended up…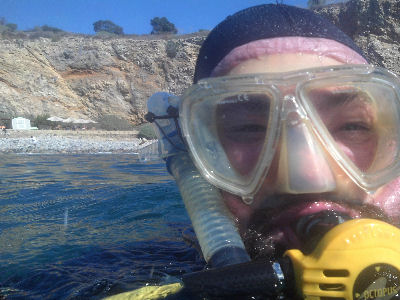 RIGHT ON TARGET!
Everyone made an easy exit.
We were missing one diver.
Someone said, "Oh, that's Mak, he'll be OK."
Sure enough, he was.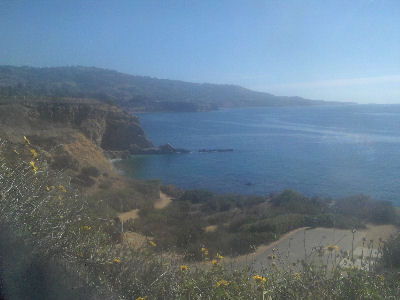 The cove from above.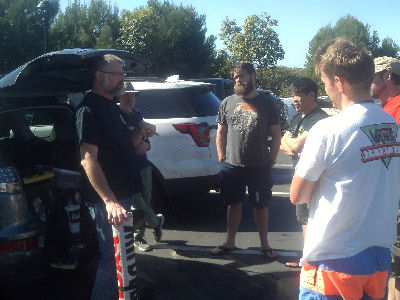 Ben mentors new Terranea Resort Divers.
We had light debriefing with the King of Beers while we told the newbies about the great times we've had at this place for almost 20 years.
More diving soon!
Stay safe!