Reports have been that the conditions still suck pretty much everywhere.
Veteran's Park apparently was diveable, but the visibility was said to be about five to 10 feet.
Sunday services were doomed to be dry – well, as far as diving went.
I was suppose to meet up with Military Bob to exchange Budweiser for the navigation spool that I won at the Divevets Christmas party – too bad I couldn't find it.
We walked to the Cove…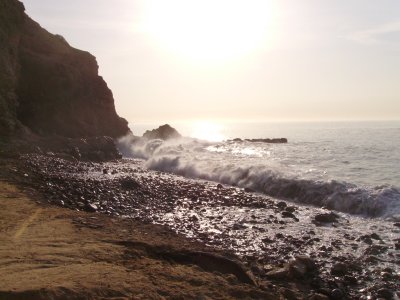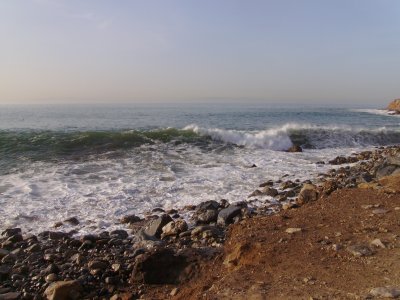 The Cove was pretty foamy with some good waves crashing on shore.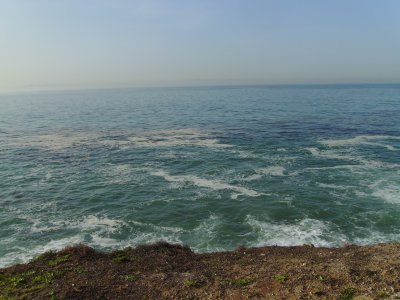 Looks like there may even be some red tide in the mix.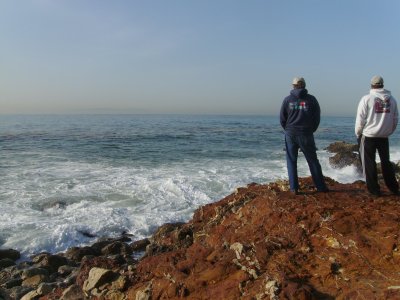 The Point was being hit with some pretty big waves.
The group walked up towards the Catalina Room…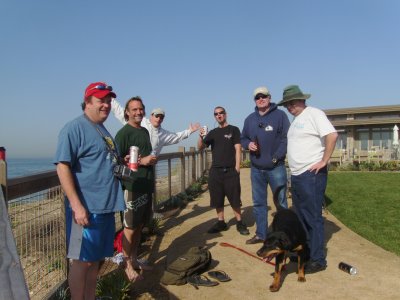 I think some of us forgot that at one time we actually dove here.
Some of us, including me, haven't been in the water at all this year.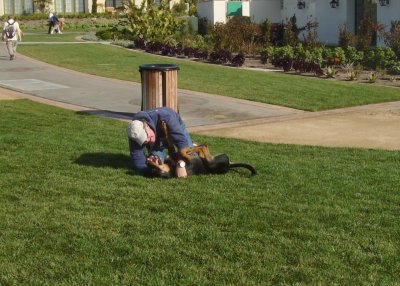 Reverend Al practices his Jiu Jitsu on Kilani.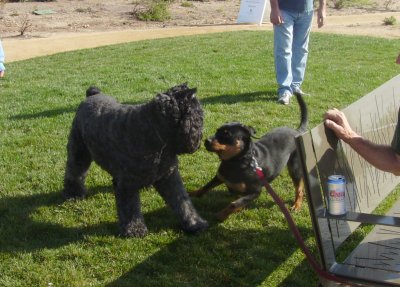 Mad Dogs mad dogging each other – is that a bear?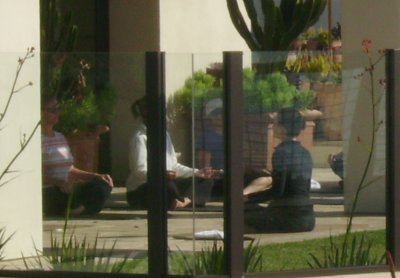 Owooooom! Owooooom!
We proceeded to hold Not So New Chris' going away party – too bad he's already gone.
Professional Debriefer Paul's professional video footage is here…
To view this video on You Tube, click here.