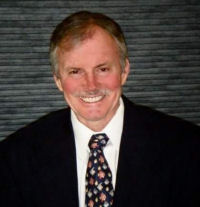 I found out today, from Professional Debriefer Paul, that one of our regular diving icons, Dennis Gunn – known on this website as "Dennis G" or "Dr. D" died yesterday.
Dennis was one of the original divers that I met when I started diving more than a decade ago; he made the dives and debriefs interesting, fun and enjoyable.
Dennis was first mentioned in my blog in the December 14, 2003 entry:
"The divers who I met on October 18th of this year were there. They introduced themselves as Dennis, Fred and Al."
Over the years, Dennis became a regular in the local Sunday morning and Wednesday evening diving groups and, even though he never was given a unique diving nickname, quickly developed a unique reputation.
Nobody who had ever dove with Dennis expected to end the dive with Dennis; but everyone made it back alive and well.
Well, there was an incident that did involve a rescue by the Coast Guard, but he was solo diving at that point.
He often shared that story so that other divers would not make the same mistake.
People learned to cut his visibility reports in half.
It was quite common for someone to report "30 foot visibility," only for someone to ask, "Is that a real 30 feet, or a Dennis 30 feet?"
He brought many people to our group of divers and Dennis was one of the reasons that they stayed.
Listening to Dennis talk about his high finance entrepreneurial ventures, his diving adventures – or misadventures – and the latest injuries he received while playing ice hockey were priceless.
He had a good judge of character and often gave me advice on new comers to the group.
Dennis once told me his opinion of a new female diver – "That woman is crazy. She is the type who would instigate sex and then yell rape. Stay away from her."
And that I did; his advice could have kept me out of jail.
Some highlights of dives and debriefs with Dennis:
April 3, 2011 – Terranea Dive Report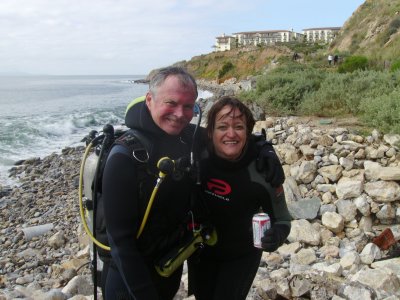 Dennis and Donna The Hot Biker Chick
January 1, 2012 New Year's Dive and Debrief – Happy New Year Everyone!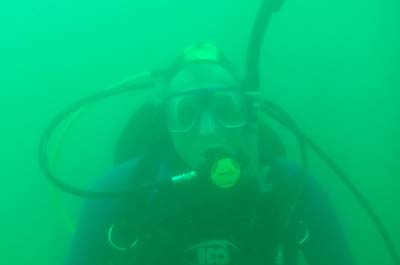 Dennis underwater.
December 25, 2012 – Christmas Day SCUBA Dive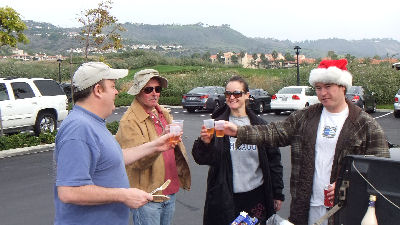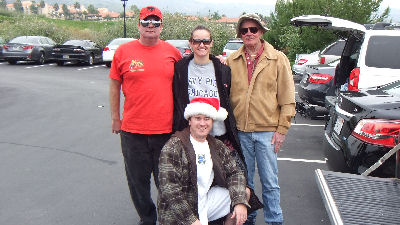 Me, Donna The Hot Biker Chick, Dr. D and TwinDuct
September 14, 2014 – Storms Rearrange The Terranea Resort Coast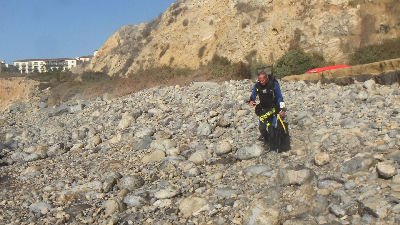 Dennis on the rocky shore of Terranea Resort.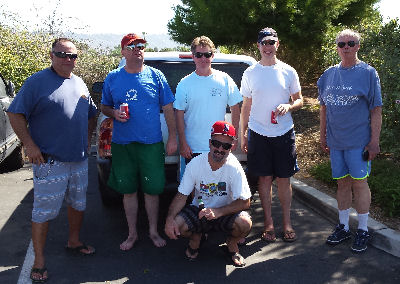 Today's diving group – Randy is kneeling, from the left is Chipper, yours truly, Mike, Eric and Dennis G
In all the times Dennis attended our famous beer and barbecue fueled post-dive debriefs, he almost never drank beer.
The one or two times he did drink a beer, were special occasions – I believe he had up to 13 beers.
And when I say 13 beers, I'm talking about in his entire life; he kept count, and we were all waiting for the next occasion when he could have number 14.
As a fellow diver remarked, "Dennis loved to SCUBA dive and enjoyed the people he dove with."
Another era in local diving has come to an end.
Dennis will be missed.