The Redondo Beach City council is determined to make city parks nothing more than glorified public lawns with their new "Fun and safety rules."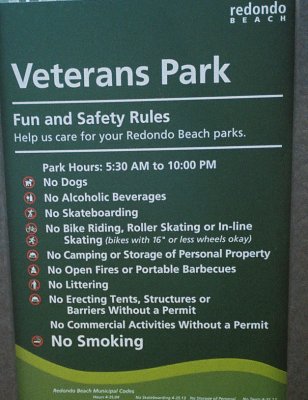 No barbecues, no shade tents, no dogs, no skateboarding, no smoking, etc., etc.
No barbecues in a park?
What fascist city council ass wipe came up with that one?
The world is now so perfect, that politicians are going after barbecuing, trying to condition us to the tyranny of a totalitarian state.
The Divevets tried to get a permit, but the request was denied.
The ironic thing is, there were two shade tents up for an event called "Boarding for Breast Cancer" and the parking lot was full of skateboarders, who were – yes – skateboarding around the parking lot, dodging cars.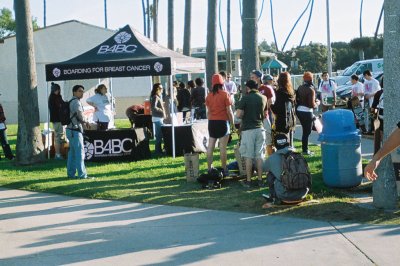 Someone must have gotten their palm greased somewhere in the city.
Anyway, the diving event:
Conditions were spectacular!
The barren seascape of Veterans Park was visible up to 30 feet!
It's been years since conditions were this good.
Logged SCUBA Dive #393
Solo Diving
Veterans Park, Redondo Beach, CA
In With: 2800 psi
Out With: 1200 psi
Max depth: 84 feet
Waves: Flat
Visibility: 20 to 30 feet – no joke!
Water Temperature: 53 degrees
Air Temperature: 72 degrees
Total Bottom Time: About 35 minutes
I had a small pumpkin and carved it in 25 feet of water – I did a quick carve job of a pirate, using the store's label as the eye patch.
This "Pumpkin Carving Contest" is so rigged, I figured I will just enter a token pumpkin and stay for the beer and dive company.
I continued on, down the shelf.
The visibility was the best I've seen in a long time; I wish there was just more to see other than blocks, sand, crabs and other divers.
Still no camera yet – so there's no pictures.
The pictures that you see on this post are actually from a cheap disposable Kodak film camera – how 20th Century.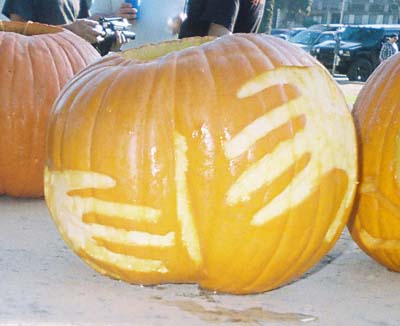 The "Ass Grab" Pumpkin.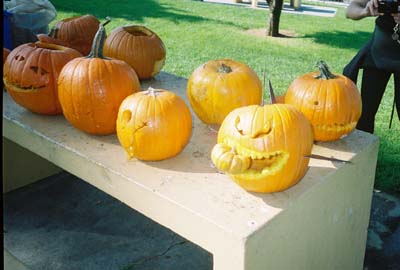 Underwater Carved Pumpkins.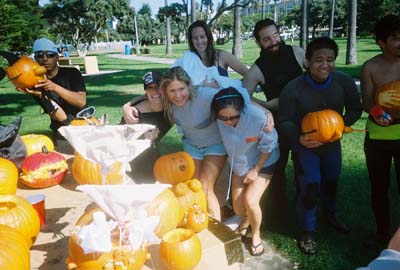 The winners line up!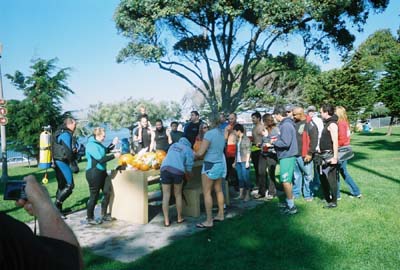 The Whole group.
Dan was not their to interfere with the Judging, which meant that ECO Dive Center kicked the Divevets asses.
As always, Professional Debriefer Paul has captured the moment:
To View this video on YouTube, click here.