I am going to a wild party tonight, so I doubt that I will be making the Sunday Services dive and debrief.
Trying to make good on a New Year's Revolution – a dive once a week – I stopped by Redondo Beach for a quick exercise dive.
I have NEVER seen Redondo Beach so flat!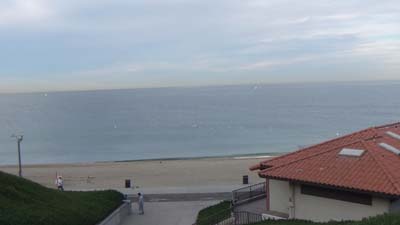 What surprised me was the lack of divers; there probably wasn't more than a dozen in the parking lot or in the water.
I geared up and made the easiest entrance I think I've ever made – including some boat dives.
Logged SCUBA Dive #401
Solo Diving
Veterans Park, Redondo Beach, CA USA
In With: 3000 psi
Out With: 1500 psi
Max depth: 89 feet
Waves: Flat – the flattest I've ever seen
Visibility: 15 feet
Water Temperature: 56 degrees
Air Temperature: 67 degrees
Total Bottom Time: 28 minutes
I had my game bag with me to collect lost gear, so I submerged in 10 feet of water and went West.
Sand dollars, sand and trash…
Down the canyon I went.
At 89 feet I found a nice snorkel!
I turned around and came across a shovel head – no, not a shark, an actual shovel head from a hardware store.
A crab was living under it, so I just left it.
Coming back up the canyon, it suddenly turned really dark, almost like a night dive.
Looking up, I saw a massive school of mackerel that blocked the sunlight; it quickly passed.
I made my way back up the canyon and slowly back to an extremely easy exit – as a matter of fact, "the sand step" that was so common at the surf zone appears to be gone.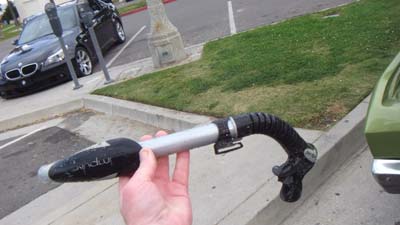 Score! If you think it's yours, contact me with specifics and it shall be returned.