North of Margate, Palos Verdes Estates, CA
Dove off of John's Zodiac
Southern California Buddy Diving With John and Ron T.
In With: 3000 psi
Out With: 1200 psi
Max depth: 50 feet
Waves: Choppy
Visibility: 15 feet
Water Temperature: Cold at the bottom
Bottom Time: About 35 minutes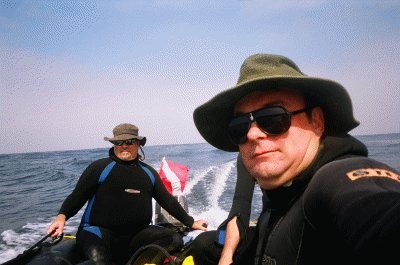 We boated just North of Margate; maybe a five minute journey around the kelp and anchored.
I threw my BC overboard, jumped in and tried putting my jacket on.
I kept getting tangled.
After a few tries, I was ready to submerge.
I had a hard time equalizing this dive and the last dive.
It must have taken me five minutes to get down to 40 feet.
I toured around looking at some very interesting reefs; they look like stairs or ruins from an ancient city that's now underwater.
I saw and chased after a huge White Sea bass – four feet long at least.
John later said that he saw four or five of them circling around.
I was getting cold, so I made it back to the boat and in.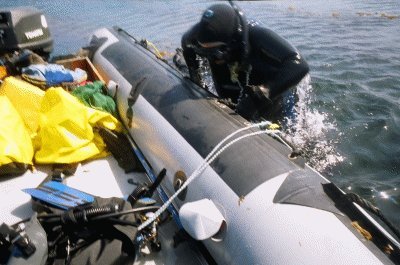 Five minutes later, John followed.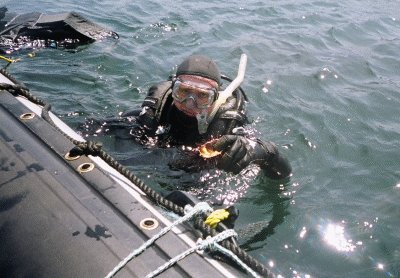 Shortly after that, Ron surfaced with an Uni (sea urchin) and a scallop which he kindly shared with me.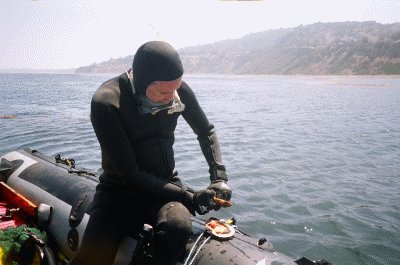 Sushi, St. Pauli's Girl and a bumpy ride back to the harbor topped this trip.
Comments Off

on Logged Dive #232 – North Of Margate, Diving Off John's Zodiac