Malaga Cove, Palos Verdes Estates, CA
Free Diving/Kayak Diving With Ed
Max depth: 15 feet
Waves: 1-4 foot rolling swells
Visibility: 5-10 feet, sort of silty
Water Temperature: Cool
Total Ocean Time: 30 minutes or so.
There's been red tide that's kept me out of the water of a couple of weeks.
Ed bought a two person inflatable Diveyak that has never been in the water.
It's been gathering dust for about a year.
I picked Ed up and we split for Malaga.
A lot of divers were there; Long Point is now closed for beach access.
Revered Al, his buddies and a few other divers checked out Ed's Diveyak.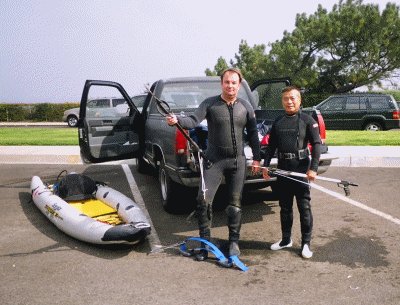 We put our spears and the rest of the equipment in the kayak, carried it down to the rocks and launched it after a precarious walk over the rocks.
When the Diveyak was in the water, the tubes started to cool and the boat started to sag.
I pumped more air in with the "foot pump," holding it against my chest.
We paddled out, fighting a surface current that was running parallel to Rossler's pool – or at least that's what it used to be called.
I hard a hard time sitting comfortably.
Ed was in the front, I was in the back. The seat was in my way and I actually ended up sitting on top of it.
We dropped anchor.
SCUBA divers were all around.
I thought to myself, "Why did we even take this kayak out here? We could have made it this far from shore."
I guess we just had to test the diveyak.
We dove over and did our free diving.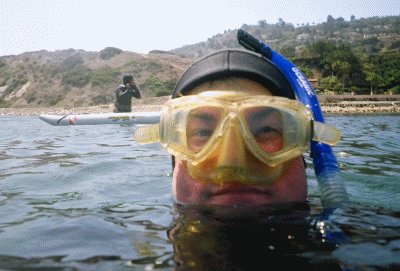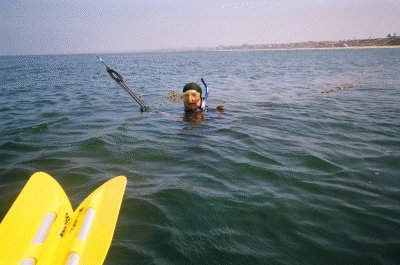 I hunted; Ed didn't buy a fishing license yet, so he just dove.
Fish were scarce, the visibility wasn't too great.
Once back on the boat, we drifted and paddled to the sandy beach.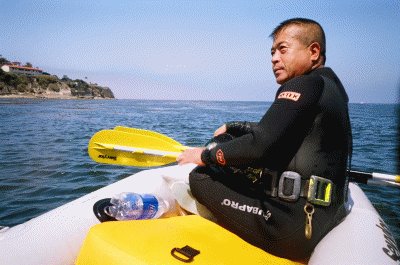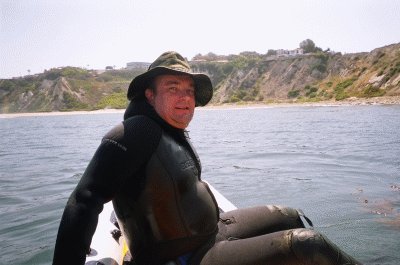 I remember when my wetsuit held my beer gut in.
I hoped out in waist deep water; a wave picked up and dumped Ed out of the boat.
Luckily, everything was strapped in.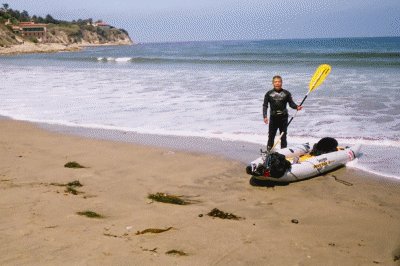 I had the bright idea of deflating the kayak to make it easier to carry.
Even without air, that thing is heavy and cumbersome for one person.
We eventually made it back up the hill for some beers and a barbecue at Ed's place.
Comments Off

on Freediving At Malaga Cove