This holiday season is getting to me.
I have gained so much fucking weight – four pounds – that I really wanted to go diving to at least get some exercise.
Saturday was rough for me; I tried to get some things done and ended up helping a hot chick friend move.
Why, I have no idea; I busted my ass, because I was dumb enough to tell her I own a truck, and the end result was that she doesn't have a boyfriend but a "friend who fucks" but she would never go out with me because I don't have a house and there would be no place for the kids that she wants to play.
Surprisingly, I have heard that shit so many times before, that I did not go on a drunken depression that night.
Well, I woke up at 6 AM and looked at the swell map.
It looked too flat for me not to go to my regular Sunday diving spot.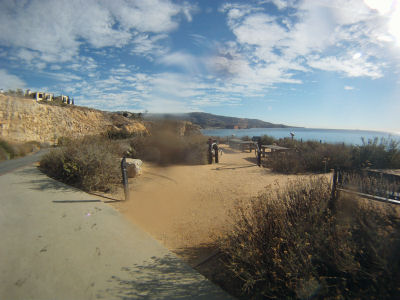 The seas were calm!
Nobody was around.
Seriously, no divers and the other Terranea Resort patrons were very sparse.
I was prepared to do another solo dive, like I did last month.
I was checking out the swells at The Point when Reverend Al came walking down.
I haven't seen the Rev since May!
He was suppose to meet and Dive with Eric (a.k.a. The Professor), who moved to Kansas, but his flight was cancelled.
We decided to do an easy dive off the Cove.
We made an easy entrance.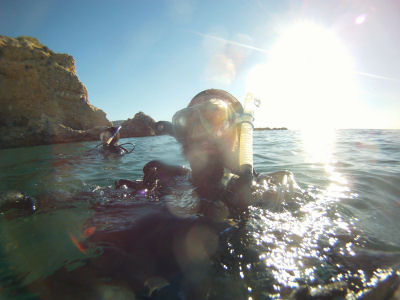 Me and Reverend Al.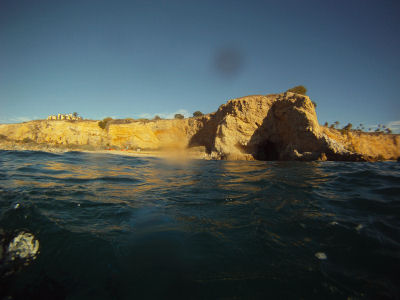 Al said, "Since you are taking pictures, you can navigate."
Crap!
As many times as I have dove here, I still don't know where I'm going.
Logged SCUBA Dive #496
Dove with Reverend Al
The Cove, Terranea Resort, Rancho Palos Verdes, CA, USA
In With: 2800 psi
Out With: 1200 psi
Max depth: 42 feet
Waves: Pretty flat with some waves breaking against the rocks
Visibility: 10-15 feet
Water Temperature: 56 degrees
Air Temperature: 50 degrees, warming to 70 degrees
Total Bottom Time: 35 minutes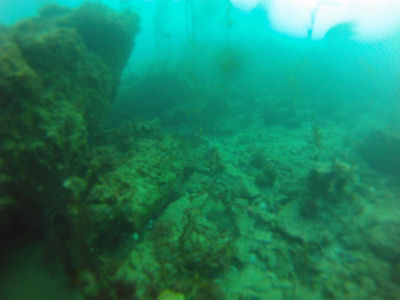 Visibility was OK, and the water was REALLY cool.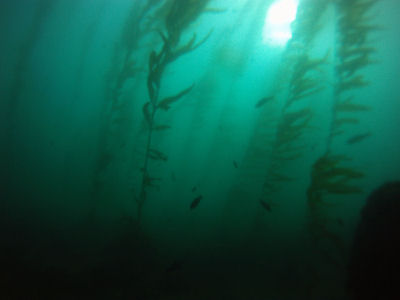 I had no idea where I was going.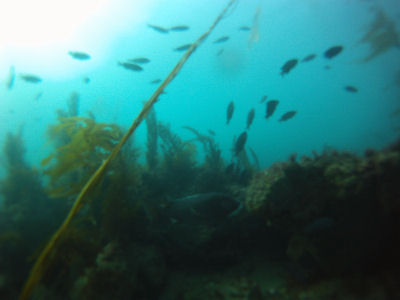 As the Sun came out, visibility improved in the shallower parts of the dive.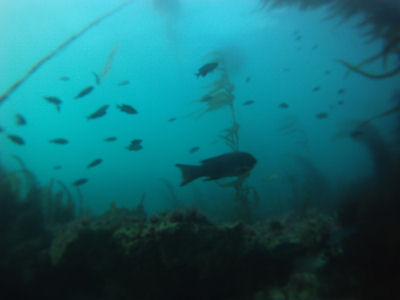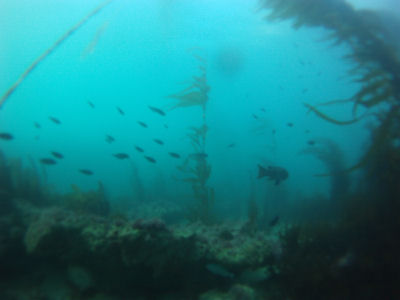 The fish are really coming back since this was made a fishing preserve.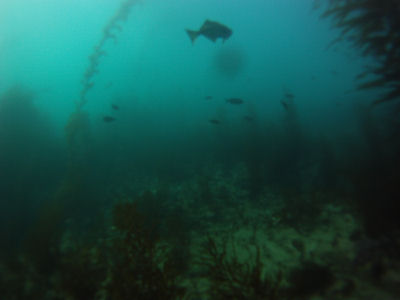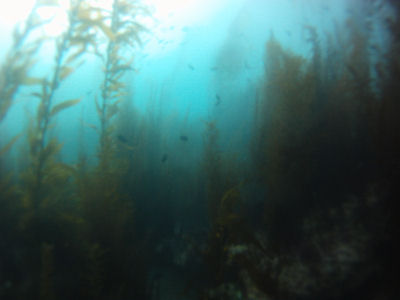 After 30 minutes, I lead us back to the Cove; we had seen all there was to see.
Well, not really, but I was getting cold.
We made an easy exit, even though there was a lack of sand on the rocky beach.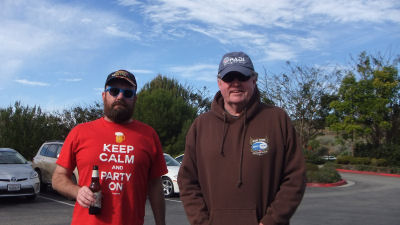 Debriefing was short and to the point and consisted of my surplus Christmas Heineken, Reverend Al's stash of Guinness Blonde American Lager and another beer that I can't pronounce.
As we were standing in the parking lot, holding our beers as we compared diving notes, a guy in a suit drove past us in a Cushman and gave us one hell of a stare.
We held our beers up and wished him a "Happy Kwanzaa" – since it is after Christmas and before New Year's.
I'm still wondering why we're having a decline in divers.
Maybe it's because of lobster season, the crappy weather lately or the fact that nobody uses the "new and improved" Divets Forum?
I haven't been around enough to chase anyone off.
To all six of my readers, I wish you a happy and prosperous New Year with lots of safe diving!