October 2, 2015
I texted the Captain of the Westerly dive boat and asked if there was any way I could get on the boat tonight.
He replied, "No chance, boat is FULL."
I waited too long to get my spot, as I wasn't sure if I was over my illness or even had the money until just recently.
Well, I'm not going to do the break wall, and there are five and a half more months to catch lobsters, so I stopped by Timeless Pints where I met some friends for a beer or two, or three, or four.
I was asked if I wanted to go down to the Long Beach Aquarium for "Dive Night."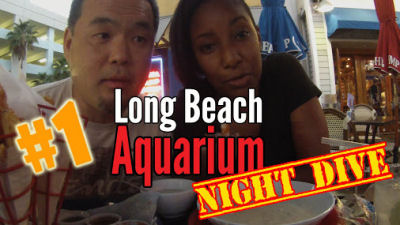 A night dive?
Hell, yeah!
I went home and was picked up by my friends who were in an Uber car; I had my SCUBA gear with me.
Well, that's when I found out that "Dive Night" is just a name, and there is no diving on "Dive Night."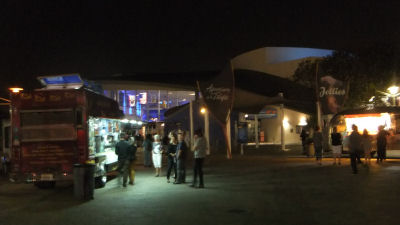 Well, what the hell else was I going to do?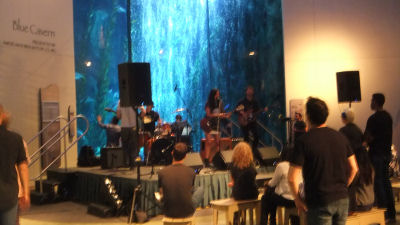 A live band.

Storm Troopers.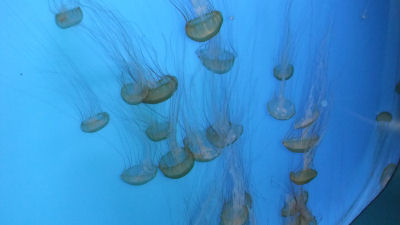 Jelly fish.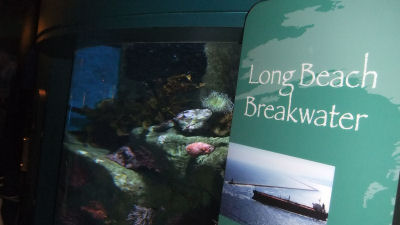 The Long Beach Breakwater…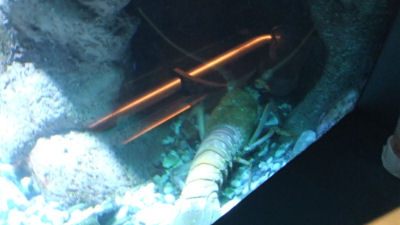 …at least I saw a lobster tonight.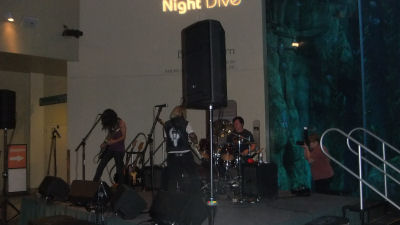 I met this really hot chick who was a friend of my friends.
After several rounds of $8 beers, she begged me to come to her place and fuck her.
I found out from one of my friends that she is a little nutso and wants to get pregnant by anyone, so she can blame it on her fuck buddy that has a job and a nice house.
"She takes a needle and pokes holes in his condoms," I was told.
After I stopped paying attention to her for 15 seconds, she was hanging on to some other guy, begging him to fuck her.
Why are nut jobs attracted to me?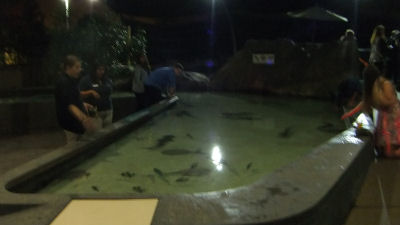 Shark petting zoo.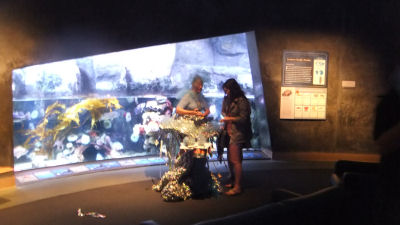 I have no idea what this chick is doing.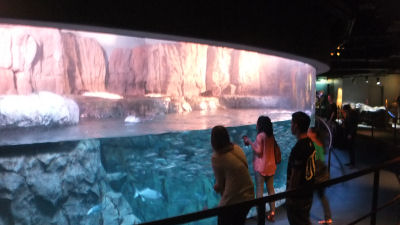 The night ended without incident.
Talking to some people who went on the Westerly, some limited on the lobsters, most got one or two and a few got skunked.
The season is just starting… sorry for the lame Opening Night Lobster Report.