WARNING: GRAPHIC IMAGES ARE CONTAINED IN THIS POST.
I have upgraded to a GoPro Hero – yes, a used original GoPro Hero.
I figure anything that can get flooded or lost shouldn't cost more than $100; however, the guy I bought the camera from lost the English instructions, and my Spanish, French and Italian are about as good as my Polish skills.
I need to figure out how the camera works, and the best way is from experience.
I arrived a little after 8 AM; the regulars decided the Point was a no-go, but the Cove was doable.
With the "Chipper and PSD diving on the same day means horrible visibility" curse dis-proven recently, Chipper said, "I know visibility will be great."
We geared up and made and easy walk down and entrance off the Cove.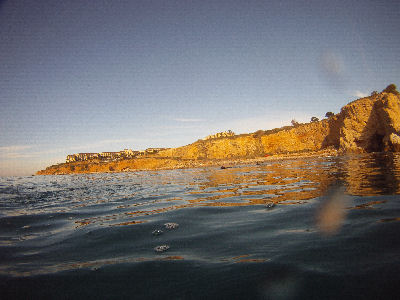 On the swim out, someone noticed something floating in the water.
We swam over to it.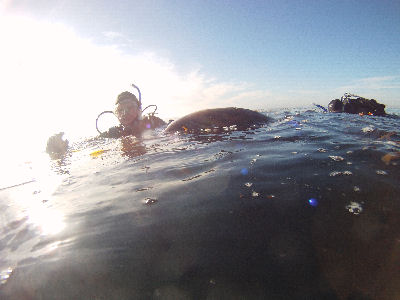 I was hoping it was a bundle of drugs that fell off of a panga boat – I could sell it wholesale to someone in the ghetto and get new SCUBA equipment and we could debrief for free for the next three years.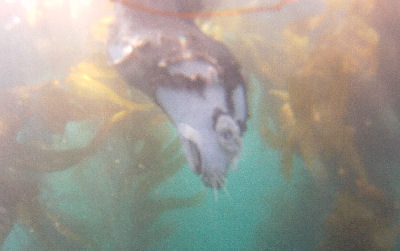 Unfortunately, the thing floating in the water turned out to be a dead sea lion.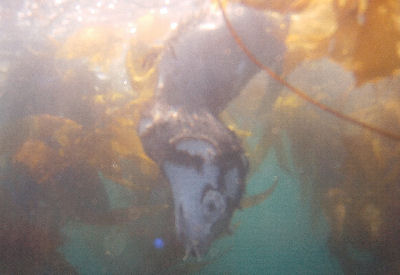 It didn't appear to be tangled in anything, and didn't seem too old – well half it's face was missing, so who knows?
I said, "It looks like the lobsters here are going to eat well."
It was decided that this was going to be an "every man for himself" dive.
We descended.
Logged SCUBA Dive #482
SoCal Buddy Diving primarily with Reverend Al
120 Reef, Terranea Resort, Rancho Palos Verdes, CA, USA
In With: 2900 psi
Out With: 700 psi
Max depth: 41 feet
Waves: Pretty flat, some small swells coming ashore
Visibility: 10-15 feet
Water Temperature: 58 degrees
Air Temperature: 72 degrees
Total Bottom Time: 52 minutes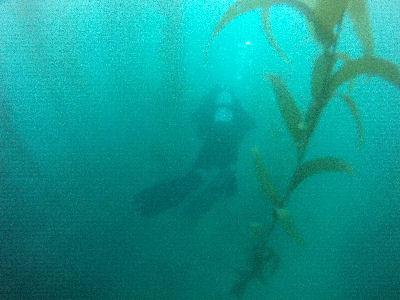 I followed Reverend Al.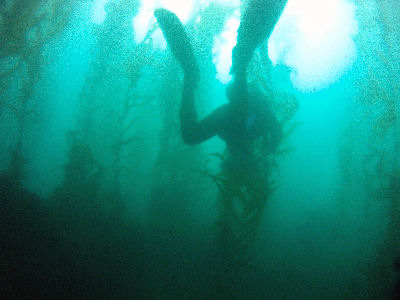 I turned on my GoPro and figured how to take picture bursts and video…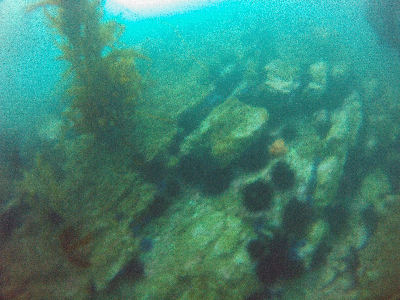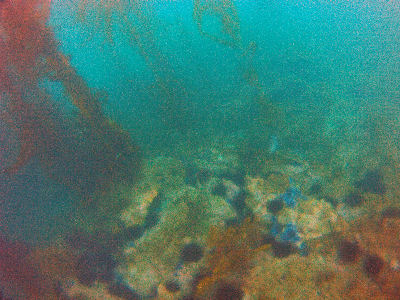 Visibility wasn't that great, but it was a lot better than the swim out of The Cove.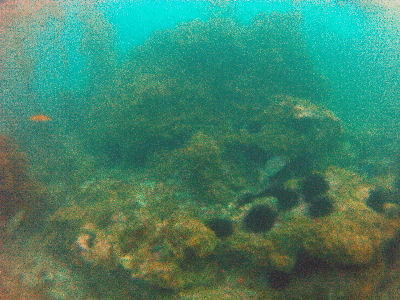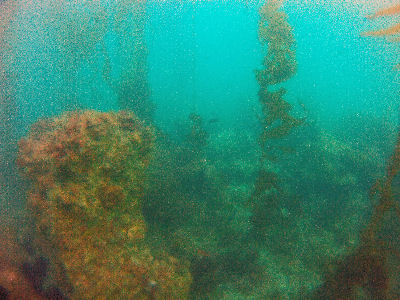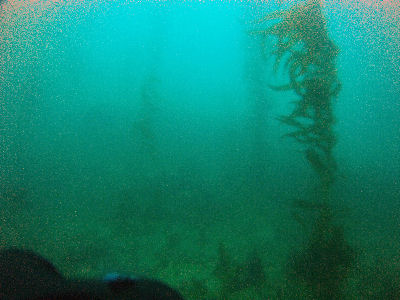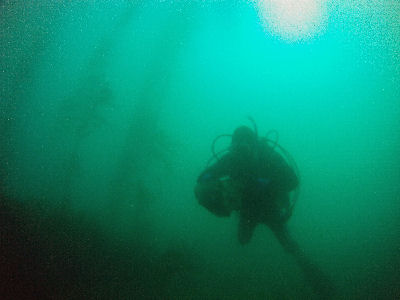 Al bags a shell.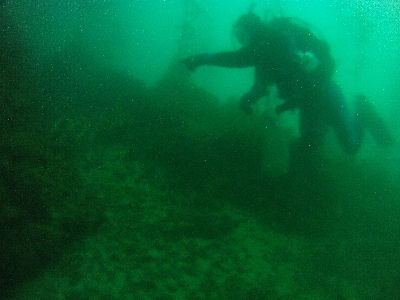 Al points out lobsters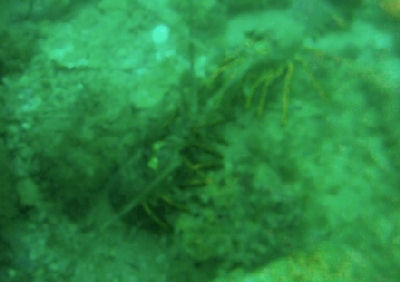 Lobsters sunbathe in the open, knowing they are protected here.
We made an easy swim back and exit.
Upon coming to shore, we looked out to where we saw the dead sea lion.
The sun was warming it up and it looked twice the size as an hour earlier.
Reverend Al said, "Wouldn't it be fun to shoot it and watch it explode?"
Ha!
That reminds me of when a town in Oregon blew up a dead whale in 1970 that ended in disaster – there's a Youtube video on that here: Exploding Whale – Whale Of A Tale
At least the dead body we found was just a sea lion.
I had taken 189 pictures during and after the dive.
Some of them seemed random, and the last 40 were upside down – I need to some English instructions.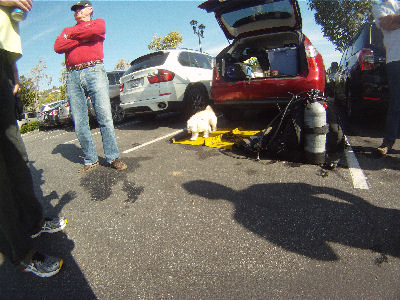 Traditional debriefing ensued.
Someone asked Chipper, "I thought you said visibility was going to be good?"
"I was just fucking with PSD," Chipper responded.
I'm on a lobster boat next Saturday – stay tuned!