I am not going to fluff this post up with recycled news – like sometimes I do – but, I found out that during a wind storm several days ago, two people died on Catalina.
If you want, read about it here.
I also heard from Dr. D that someone died at Emerald Bay, Catalina in a "dry suit accident."
I can't find any information on the latter.
I arrived early and scoped out conditions with Blue Steel Dennis and Randy.
It was perfect.
If you timed an entrance from The Point incorrectly, you would not get hurt.
Dennis and TwinDuct entered from The Cove; the rest geared up and made an easy entry off The Point.
Randy's mask strap broke upon entry, so his (now solo dive) was delayed a bit.
Logged SCUBA Dive #481
SoCal Buddy Diving with Blue Steel Dennis, TwinDuct, Dr. D, Eric, Randy and Reverend Al
The Point off Terranea Resort, Rancho Palos Verdes, CA, USA
We swam out and descended…
In With: 2750 psi
Out With: 300 psi
Max depth: 60 feet
Waves: REALLY FLAT!
Visibility: 35-40 feet
Water Temperature: 60 degrees
Air Temperature: 64 degrees
Total Bottom Time: 50 minutes
The dive narrative will be short, as a video will be coming…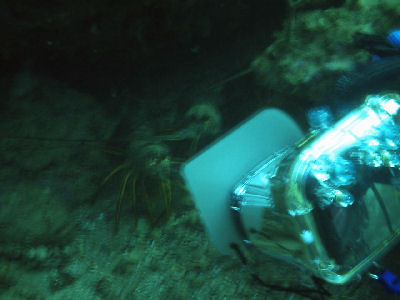 A lobster poses for a photo shoot.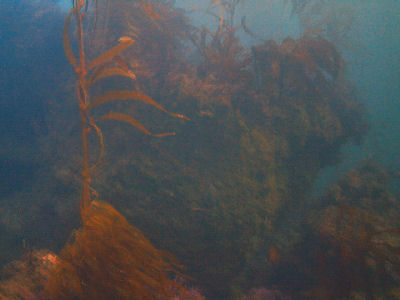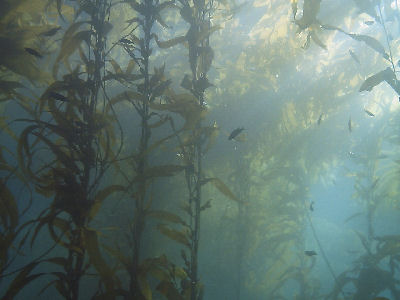 Kelp Forrest!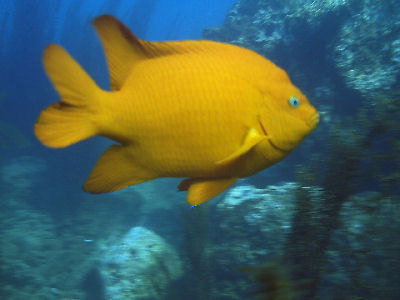 Garibaldi Photo Bomb!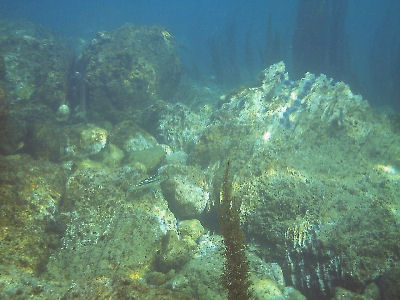 I had an Aluminum 80, everyone else had a 100 or more; I broke off from the group early and made an uneventful exit.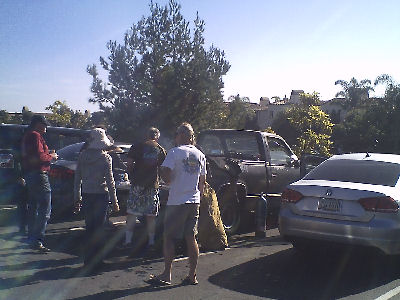 Let the debriefing begin!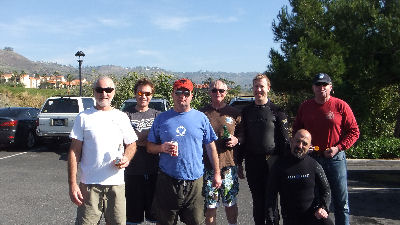 Blue Steel Dennis, TwinDuct, Me, Dr. D, Eric, Randy and Reverend Al
Randy and Eric were macho enough to do a second dive while the rest of us debriefed with beer and the ghetto grill.
During a later conversation, I was told that if I wanted a girlfriend, I should lower my expectations and find an older woman and get a dog as a substitute offspring.
I think Hara-Kiri or staying single is better.
Today's video is here: