The swell model made conditions look questionable, but there was a solid sliver of dark blue near Terranea Resort.
I picked up Instructor Ed and headed to our favorite Sunday diving location for "Sunday Services."
We checked the Cove and Point; both were pretty flat with manageable swells.
I am tired of my camera case leaking, so I bought a cheap $56 "SnapSights!" underwater digital camera.
It's only good to 100 feet, but I was told, "There's no light deeper than that anyway."
When I had complained about losing my camera to a flood, the guy at the dive shop told me, "At least you aren't the guy that was diving the oil rigs and dropped his $8,000 camera in 700 feet of water."
I thought to myself, "Who the hell would spend $8,000 on a camera?"
Ed went free diving at the Cove; Me, Chipper, John, Reverend Al, Dash and Eric all made an entry off the Point.
I was asked to help inflate a buddy's BCD upon entry, but couldn't figure it out immediately – it was a weird lever type inflator with no manual inflation option.
Again, Diving 101, make sure you know how your buddy's equipment works.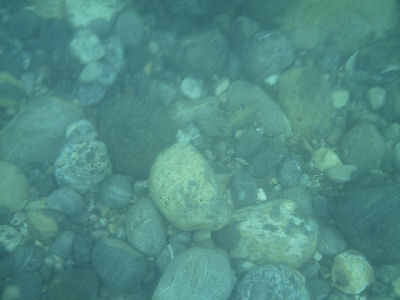 Swimming out, we could see the rocks on the bottom – it was going to be a good dive.
There was a hell of a current going the opposite way; I teamed up with Chipper who had 2,000 psi in a 100 cubic foot tank and John who had a leaking BCD.
"If we get separated, you're on your own," Chipper said.
We submerged as the current pulled us away from above the pinnacle.
Logged SCUBA Dive #479
SoCal Buddy Diving with Chipper, John, Reverend Al, Dash and Eric.
The Point off Terranea Resort, Rancho Palos Verdes, CA, USA
In With: 3000 psi
Out With: 500 psi
Max depth: 60 feet
Waves: Pretty flat, if you have patience.
Visibility: 10-25 feet
Water Temperature: 70 degrees
Air Temperature: 75 degrees
Total Bottom Time: 35 minutes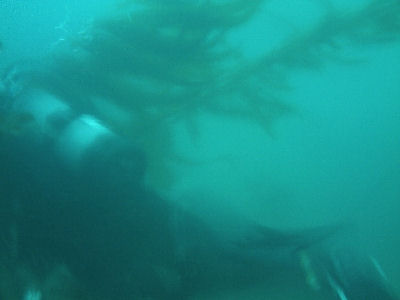 The kelp laid down, showing a strong current.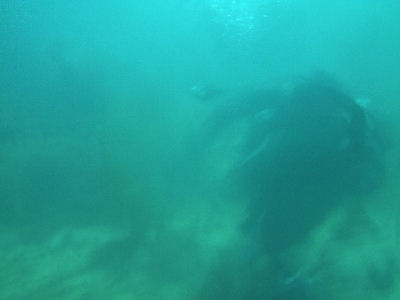 Chipper just took off to race to the Cove and avoid a surface swim; we followed.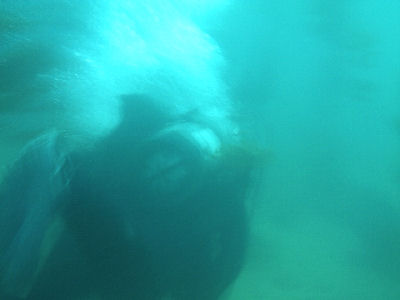 Just follow the guy with the leaking BCD.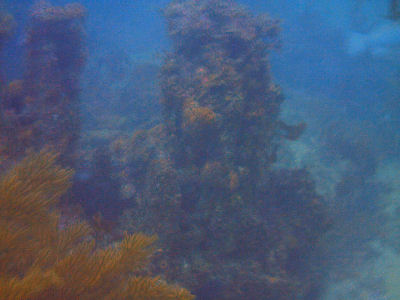 An interesting reef structure.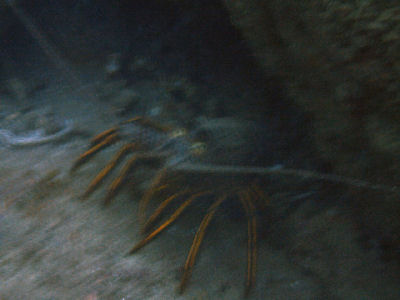 A lobster knows he is in sanctuary and gives us the finger.
I lost my dive buddies when I took too long to take that picture.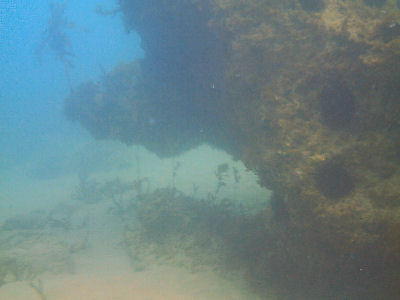 An anvil shaped reef.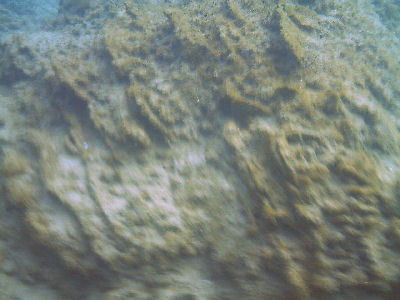 A wedged reef.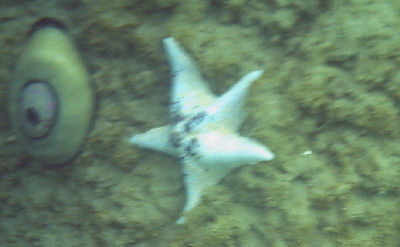 An opal eye and a star fish.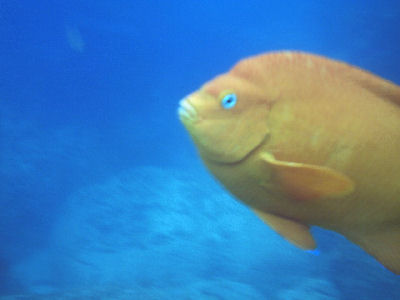 Garibaldi photo bomb.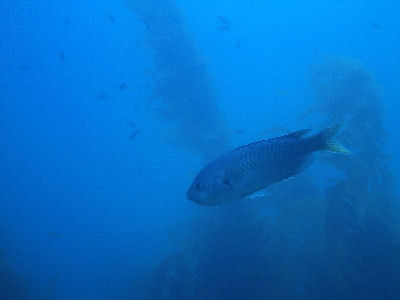 Fish – this cheap camera takes pretty good pictures!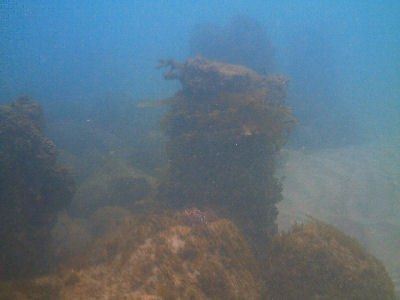 I came across the pier piling in 20 feet of water – I knew I was at the Cove.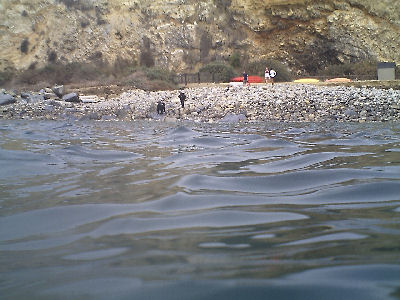 I surfaced right on target!
I was greeted at the shore by my sister Kate and her dog Mabel, who are in town from Nevada.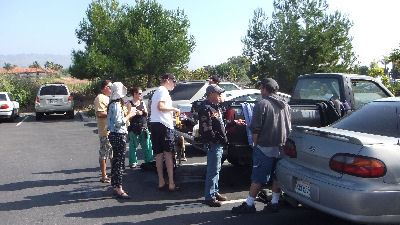 Traditional debriefing ensued.
It was suggested by Chipper that I should post more non-diving related posts.
I was told, "I used to like reading about your rafting and Gold prospecting, but now it's just two or three posts a month about diving."
Well, the rafting has been non-existent due to the water level and I have never found enough Gold to even justify the gasoline for the trip.
However, that should change soon, I hope.
But, I might start including my cage fighting and other macho things I do.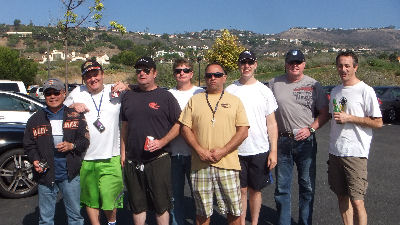 Instructor Ed, Professional Debriefer Paul, Me, Mike, Chipper, Eric, Reverend Al and Dash.
Great debriefing lasted until about noon.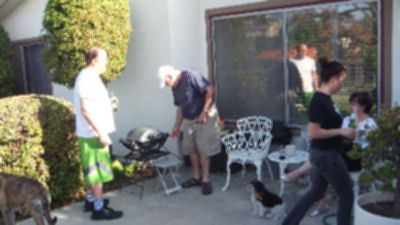 I then ventured to the poor part of Palos Verdes for a family birthday celebration.
What makes this day weird?
When you grow up perceiving certain things, and then find out that what you have believed all your life is not true.
That's what made it strange, and I am not talking about Santa Claus not being real.
There's a storm coming in from Alaska, but I'm going to try and get on a lobster boat before Thanksgiving.
Until next time, signing off for now!