I posted on Divevets.com that I was showing up to dive and bringing my ghetto grill and some Korean cuisine.
That's usually enough to pack the house, however with persistent rumors of lingering crappy vis, a swell model that would freak out the most hard core surfer and predictions of an approaching storm, only three regulars showed up today – Reverend Al, Eric and me.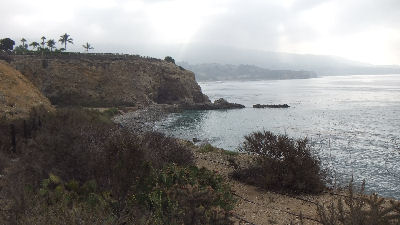 The Cove looked really calm, like it didn't eat it's Wheaties this morning.
The Point looked good too, so we took our traditional route – entering off the Point and exiting the Cove.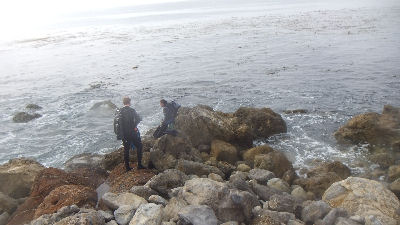 Reverend Al and Eric prepare for a boulder entry.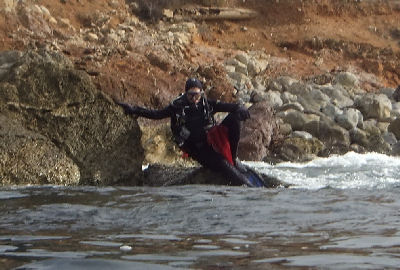 Eric expertly makes his boulder entry.
We swam out under the kelp and surfaced to find the landmarks that hopefully would drop us on the statue.
We submerged.
Logged SCUBA Dive #472
Dove with Reverend Al and Eric
The Point off Terranea Resort
In With: 3000 psi
Out With: 400 psi
Max depth: 63 feet
Waves: Pretty flat
Visibility: 15 to 20 feet
Water Temperature: 58 degrees, colder at depth
Air Temperature: 82 degrees
Total Bottom Time: 55 minutes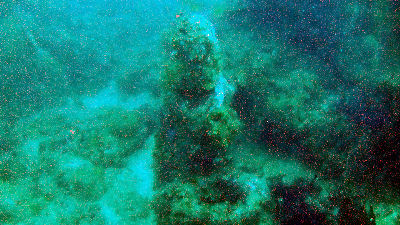 We landed right on the statue!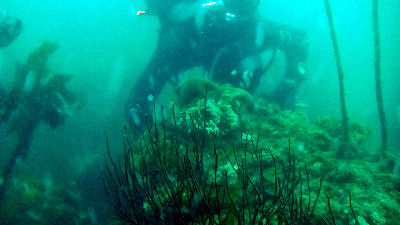 Visibility was really good!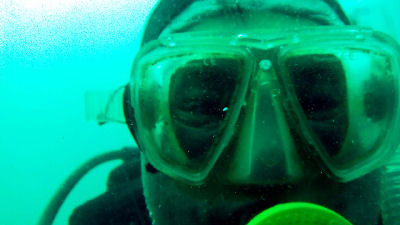 Did I leave my flash on?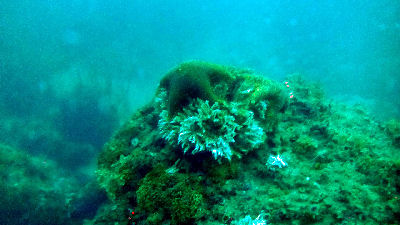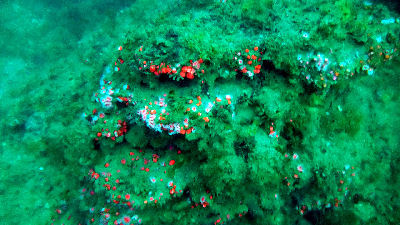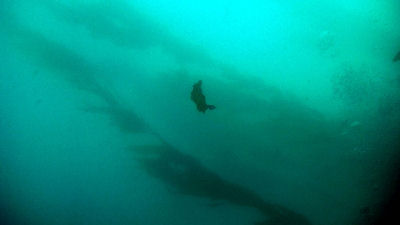 There was a hell of a current going the opposite direction.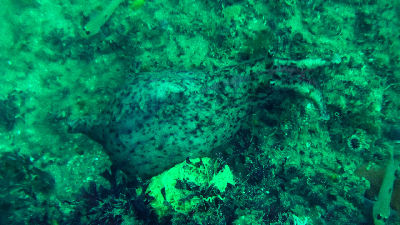 A camouflaged sea snail blends into the background.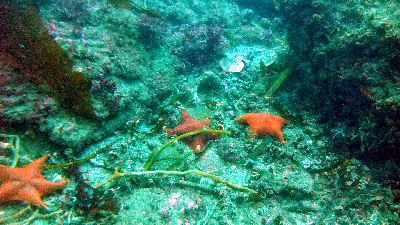 Starfish.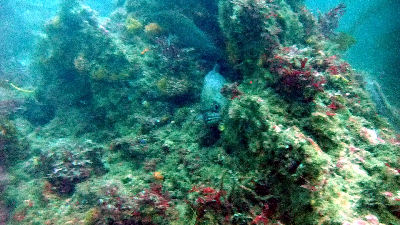 A fish waits for us to pass.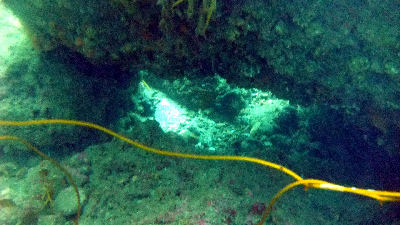 A mini-arch.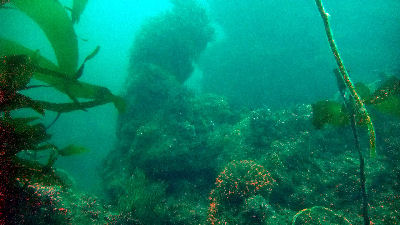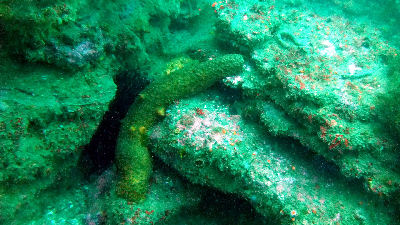 A sea cucumber.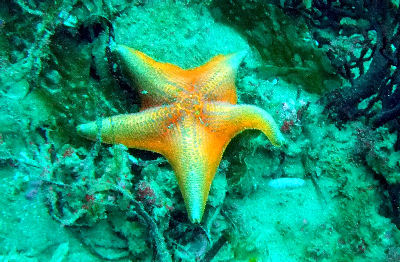 An orange Starfish.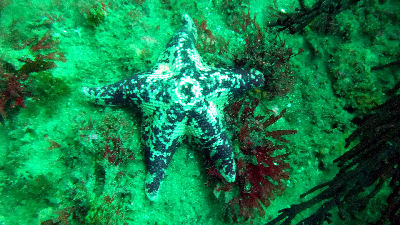 A spotted starfish.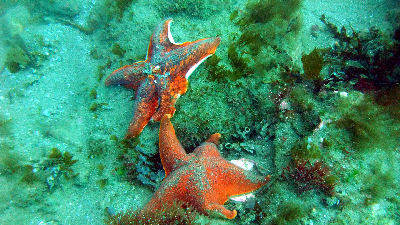 A well starfish comforts his shriveling friend.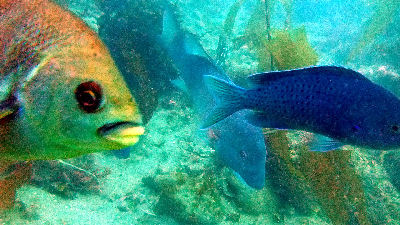 Fish photo-bomb.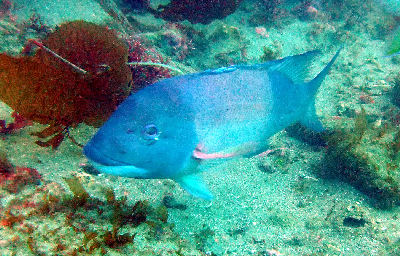 A Sheephead!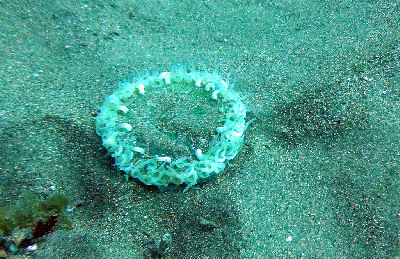 A – I do not know?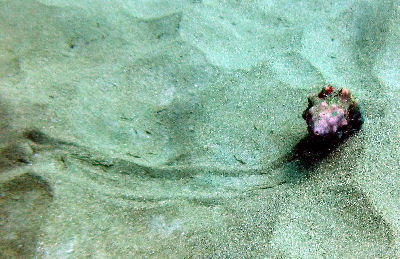 A snail makes its way.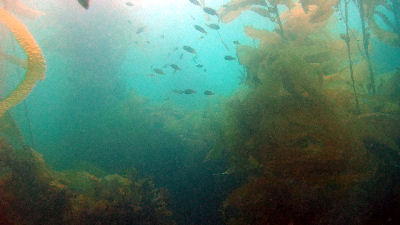 Like an aquarium!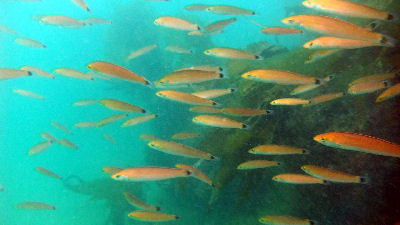 Al and Eric had steel 100s; I was on an Aluminum 80.
At 400 psi, I waved to Reverend Al and signaled that I was going up.
I was fully prepared to see the half way mark and ready for a surface swim in.
I broke surface…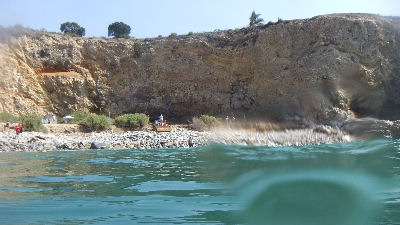 … I was right outside of the Cove.
We headed in to shallow waters earlier in the dive to try and avoid the current that was going the opposite way; that gave me enough air to get to the Cove.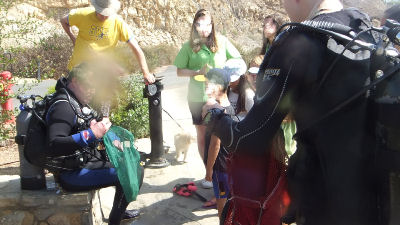 Reverend Al teaches Sunday School.
Some kids asked Al about diving as he passed out sea shells.
"How deep did you go?" a kid asked.
"We got as deep as 60 feet," Al said.
The kids gasped in amazement – "WHOA!"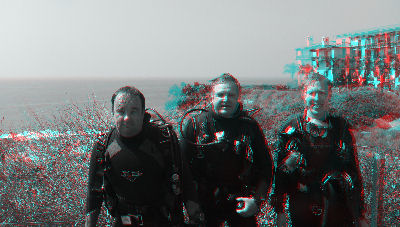 3D Group Shot – Me. Reverend Al and Eric.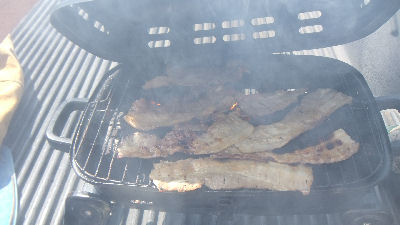 Korean marinaded pork was on the ghetto grill.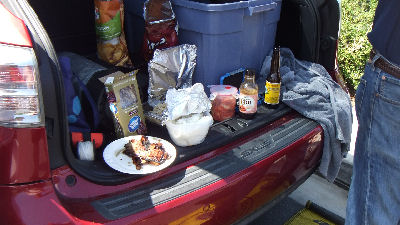 Lunch is served – Marinated barbecued pork, kimchi, rice, potato chips and beer.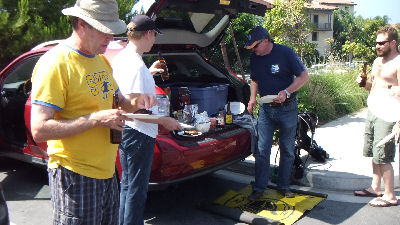 SCJoe made an appearance for the debrief!
Debriefing continued until a little bit after noon.
Instructor Ed called me later in the day and wants to do some boat trips – I'm sure my four readers will want dive reports other than Terraea Resort, so stay tuned.