September 14, 2013*
It's Saturday, and the plan is for Igor's group to do a deep, technical dive in the morning.
In the afternoon, I'll go with them for a recreational dive.
I woke up around 8 AM, to get some coffee and walk in to town to use the internet.
Everyone seemed to be either pissed, upset, distressed or in some kind of panic mode.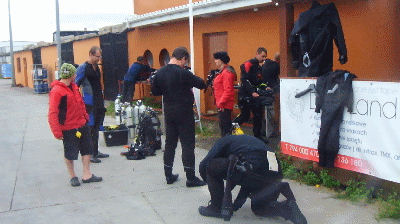 Among the things that I picked up in all the Polish speaking panic, were the words, "To nie dobrze…" – "This is not good."
I asked Kamil what was going on.
"We are having problems with the boat, it is not working," Kamil said.
I walked over to the dock…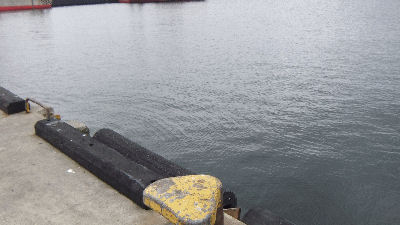 Dude, where's the boat?
Everyone was here, but no boat?
I went to get more coffee and saw Kasia.
"Kasia, what happened to the boat?" I asked.
"The guy we rented the boat for the weekend from didn't pay for registration and it got confiscated in the middle of the night," she said.
She continued, "All he could say was, 'Sorry, I guess I forgot.' We are looking for another boat."
This will cost us some dives I'm sure.
*This post has been delayed due to Polish beer, Vodka and lack of internet access.